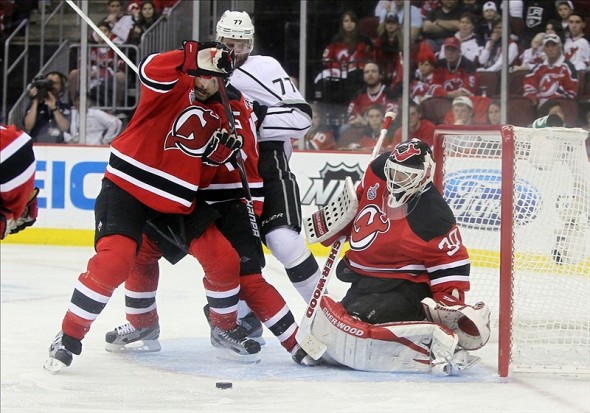 If I had my druthers, Martin Brodeur would finish his career with the New Jersey Devils.  At this point, the Devils probably aren't going to get a huge haul for him and if heaven forbid Cory Schneider gets hurt, New Jersey would be down to Keith Kinkaid and possibly giving Martin Biron a call.  Yet for Brodeur, who has played 70 or more games in a season, 12 times, it may be about more than what fans and the organization wants.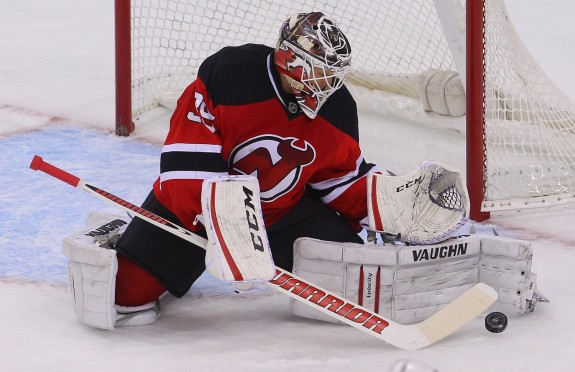 Think of it this way for an analogy, sometimes you'd prefer work somewhere they want you, for less, rather than take a cut in pay and position where you presently work.  That's not to say the Devils don't want Brodeur but it is clear that his role has changed with the club.  Plus, one has to figure that Brodeur wants another shot at a fourth Stanley Cup and the 700 win plateau.
In other words, Brodeur may not be counted on as a franchise starter and savior, like Ryan Miller but he does have the opportunity to accomplish some of those milestones listed above.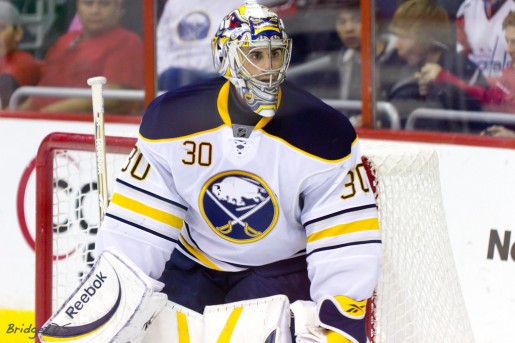 So where does Brodeur want to go and which team(s) should trade for him?  Well, here's a handful.
5.) Montreal Canadiens:
Aside from finishing up his career in New Jersey, it would be fitting for Brodeur to play out his final games in his hometown of Montreal, Quebec.  Yes Carey Price is coming off an outstanding Olympic tournament but whom better than Brodeur to serve as a mentor for a Stanley Cup run?  How huge of a splash would that be in Montreal?
4.) San Jose Sharks:
When Brodeur supplanted him for good, Chris Terreri found himself in the same spot that Marty is currently in and the longtime Devil netminder was dealt to San Jose in November of 1995, for a second round draft choice.  Larry Robinson is out there as an assistant coach with the Sharks.  Scott Niedermayer finished out west too, albeit with Anaheim.  Yes, Antti Niemi already has a Stanley Cup under his belt and Alex Stalock has been solid as well but having another guy in the room with a championship pedigree might not hurt.
3.) Chicago Blackhawks:
Again, Corey Crawford notched his Stanley Cup last season but it can't hurt to have some insurance after that deep Cup run last year.  Antti Raanta had a nice stretch this season, including beating Brodeur head to head in New Jersey on January 3.  Although, just like the Detroit Red Wings teams with the likes veterans Mike Vernon, Curtis Joseph and Dominik Hasek, Brodeur could give the Blackhawks that ace in the hole.
2.) Minnesota Wild:
Could Brodeur team up with Zach Parise once again?  With Josh Harding on the IR, that certainly makes for a contender where Brodeur would have a chance at making the biggest impact.  Minnesota and New Jersey have made plenty of deals in the past and could make a match here.
1.) Pittsburgh Penguins:
Much like they did with Tomas Vokun, the Pens could use Brodeur to stem the tide and turn the momentum of a playoff series, if Marc-Andre Fleury falters.  Plus with the firepower on this club, you really wonder what they could do if Brodeur were to catch fire for a month.