The Buffalo Sabres' first week back after their season was paused due to a COVID-19 outbreak within the organization did not go as planned. The team lost three straight games in regulation before recording their first win of the week.
Apart from the on-ice product, the past week was filled with headlines about the Sabres, some encouraging and some concerning. In this edition of News and Rumors, the Sabres have contract extensions, trade talk, and lineup changes to think about as they gear up to face the New York Islanders on Monday night.
Hall & Sabres Mutually Interested In Contract Extension
In the way of good news from last week, fans were surprised to learn that the team's big offseason acquisition, Taylor Hall is interested in a contract extension with the Sabres.
Per TSN's Pierre LeBrun, the Sabres, Hall, and Hall's agent, Darren Ferris "all have interest" in exploring a contract extension; whether they would be looking at a short-term or long-term deal has yet to be said. The interest is apparently there, though.
The 29-year-old former first-overall pick made headlines when he chose to sign with the Sabres as a free agent, a destination that had many people scratching their heads, especially since Hall expressed his desire to play for a Stanley Cup contender.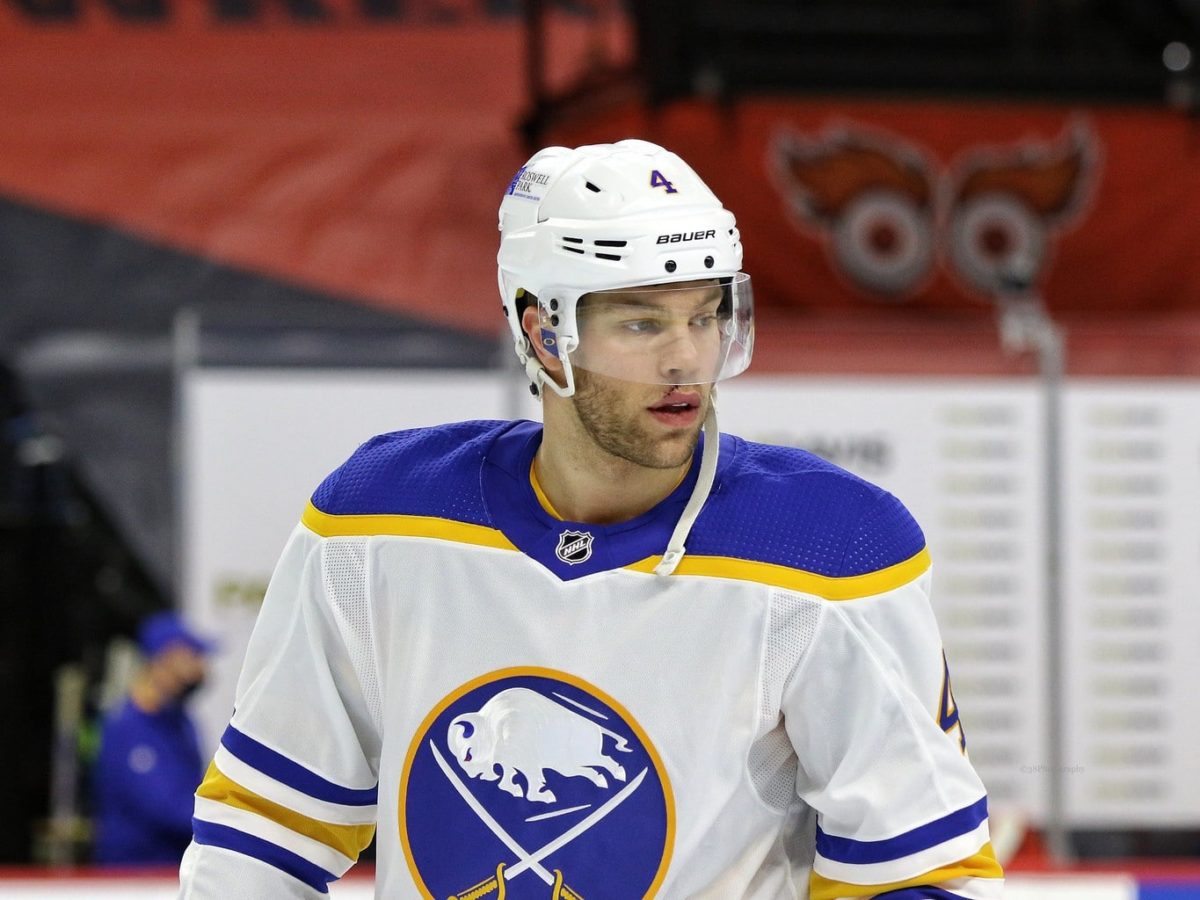 The team's record this season, 5-7-2 and dead last in the East Division, would have some people asking why Hall would be even slightly interested in returning to Buffalo next year. We do know that his strong relationship with head coach Ralph Kruger and the opportunity to play alongside center Jack Eichel was what brought him to the Sabres in the first place, so maybe they could keep him here, too.
Hall is signed to a one-year, $8 million contract, and has one goal and nine assists through 14 games this season. Hall and management can officially begin discussing a contract extension on March 12.
Jack Eichel Trade Rumors
In the way of "not-so-good" news from last week, the Eichel trade rumors began circulating again, and they are being taken more seriously than usual.
Sportsnet's Elliotte Friedman appeared on WGR550's The Instigators in Buffalo last week, where he was asked if there was any chance the Sabres would consider pulling off an Eichel trade this season. Instead of talking down the idea, as expected, Friedman stated simply, "Yes."
Eichel, selected second overall by the Sabres in the 2015 NHL Draft, is no longer just a rookie to build around. He is now a full-fledged superstar who is expecting to win every night, and for a laundry list of reasons, has had no success with the team he's now playing in his sixth season with.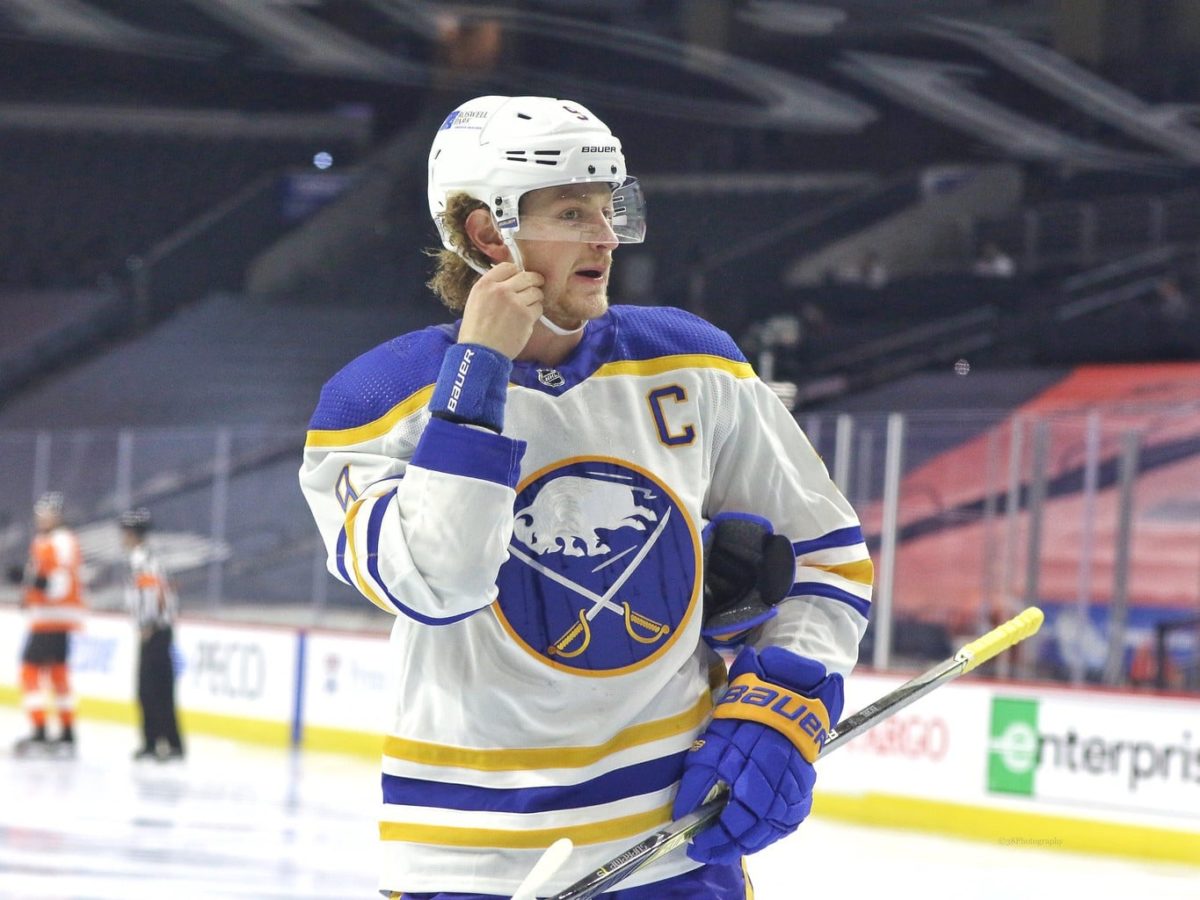 The last time these rumors popped up was at the end of 2019-20, when Eichel was visibly upset with the state of the team. "Listen, I'm fed up with losing, and I'm frustrated," said Eichel. "It's definitely not an easy pill to swallow right now. It's been a tough couple of months. It's been a tough five years with how things have went."
Friedman added that the Sabres considered trading Eichel when they knew he was unhappy, but talked themselves out of making a deal; they weren't ready to pull the trigger on a franchise-changing move. Despite that, teams called about Eichel and made some serious offers.
Even though he hasn't explicitly asked for a trade, other NHL teams are getting the impression that he is growing restless in Buffalo, and that he might want out soon. Friedman suggested that the Los Angeles Kings and New York Rangers could both put together trade packages as potential suitors for Eichel.
Ristolainen Out Indefinitely?
Rasmus Ristolainen was one of several Sabres players and staff who contracted COVID-19 after a pair of games against the New Jersey Devils, and he publicly spoke about his battle with the virus last week, detailing some frightening symptoms that he experienced during that time.
When he was taken off the team's COVID list and removed from the NHL's COVID protocol, it seemed Ristolainen was close to rejoining the team and returning to the lineup. However, it's been rumored that it could be weeks before he sees the ice again. Some have even ruled him "out indefinitely." Krueger said it would be a "long process" for Ristolainen to return to the lineup, stating he hopes it will happen in the next couple of weeks.
Dahlin-Borgen Pairing
One bright spot from last week was the pairing of Rasmus Dahlin and Will Borgen on the blue line. Borgen, who didn't start this season with the Sabres, made his way into the lineup when the team iced a depleted defense group for their first few games back after the pause. He's since stayed there and has proven to be a pretty good player.
Krueger sang their praises, saying, "The future potential of the Dahlin-Borgen pair is really something that excites us. We end up with a combination of elements here – size, both with excellent feet. Will, you can see the character that he brings in the shot-blocking, hit-finishing; he's got an edge to him, too . . . That in combination with Dahlin could be a pair that we see not only short term but for a long term to come."
Losing Ristolainen for an extended amount of time could have been a season-threatening loss for the team, but Borgen's huge and immediate impact has helped to quell some anxiety from the fanbase. Keeping the Dahlin-Borgen pair together could be a huge boost for the Sabres.
Other Sabres Updates
The Sabres won their first game since the COVID-19 pause with a 3-2 victory over the Devils on Saturday, and now sit at 5-7-2 for 12 points on the season. They are seven points back from fourth place and the final playoff spot, so they have some ground to make up before recapturing any hope of the postseason.
The lines for tonight's matchup with the Islanders could look similar to Saturday's, except for a rumor that Jeff Skinner could sit out as a healthy scratch has been circulating ahead of the game.
Skinner, who is in the second year of an eight-year, $72 million contract with a $9 million AAV, has zero goals and just one assist this season. The last goal he scored was nearly a year ago (Feb. 29, 2020). His self-proclaimed "slump" is something the Sabres hope he can break out of sooner than later. Maybe watching a game from the press box will be the jolt of motivation he needs. The Sabres could use his services and goal-scoring prowess about now.
---
---
Brandon is a Buffalo Sabres Contributor for THW and Co-Host of THW's 'Sabres Scoop,' who received his Master of Science in Sport Administration from Canisius College in Buffalo, NY, and founded his website, Seltytending, in 2017. He is an avid hockey writer and podcaster with prior work experience in the OJHL, NWHL, and NCAA. Twitter: @BSalts15