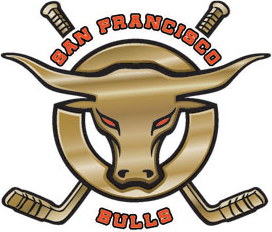 Justin Bowers, Dean Ouellet, and Jordan Clendenning.
If those names sound familiar, then you probably know way too much about hockey. Bowers, Ouellet and Clendenning are the scoring leaders for the San Francisco Bulls through three games of the ECHL regular season.
The Bulls are an expansion team in the ECHL, one of the two minor-league affiliates of the NHL. The majority owner of the team is Pat Curcio, who also serves as general manager and head coach, their roster consists of former NHL draft picks and locals toiling in so-called beer leagues (h/t Wall Street Journal), and their stadium is the 71-year old, run down Cow Palace whose name will make a hockey fan cringe.
Despite all this, the team is off to a fantastic start in attracting fans. Last Friday night, the Bulls opened up against the Bakersfield Condors in the first professional hockey game played in San Francisco since 1994, and drew a sellout crowd of over 8,000 fans.
The following night, the Bulls notched their first ever franchise victory with a 6-5 win over the Condors in a front of ringing cowbells.
But Curcio says that it's more than just winning, it's about building a hockey community in San Francisco.
"We want to see the fans come out and build this product and build an identity here," Curcio told CSN. "We want to be a fabric of this city, and something this city can be proud of long after I'm gone."
And what better time to build an identity than right now, in the middle of a seemingly never-ending NHL lockout?
With the San Jose Sharks not in action, the Bulls have the advantage of being the only pro hockey team in the Bay Area, a region that is more than passionate about hockey. What's more, San Francisco sports fans are usually crazy about their teams – just look at the fan bases that follow the Giants and 49ers.
The longer the lockout drags on, the more of the 17,562 fans that fill up HP Pavilion for Sharks' games will file into the Cow Palace to catch some Bulls' hockey in the city.