The Ottawa Senators came a long way from just a week ago. They were going through their toughest time of the season and fell down the standings. They spent most of the year second in the Atlantic but fell to the last wild card spot. That left fans holding their breaths as the real possibility of missing the playoffs presented itself.
With their clinch, the Senators are able to play their last games safely to close out the regular season. They rested some players while easing others back from their injuries. Goaltender Craig Anderson was able to return to form, just in time to play the most intense hockey of the year. Despite some late season scares, the Senators are resurging at the perfect time.
Standing Securely
By gaining seven points out of a possible eight, the Senators clinched, giving the fan base a sigh of relief. Additionally, they got themselves out of the wild card spot, avoiding a dreadful matchup against Washington. Derick Brassard admitted as much on RDS during the first intermission against the New York Rangers Saturday, who already knew their first round opponents.
Depending on how Toronto finishes its final game, the Senators could face their provincial rivals or the Boston Bruins. Either option is a favourable one, as they've seen a great deal of success against both. They've swept the season series against both teams, giving them confidence against whichever team they face.
Especially if they have a healthy lineup, they are good enough on paper to win a playoff round with little doubt. Their defence is superior, while their forward depth is as deep as any Atlantic Division team. During the course of the season, they added important pieces with plenty of playoff experience.
Well-Deserved Rest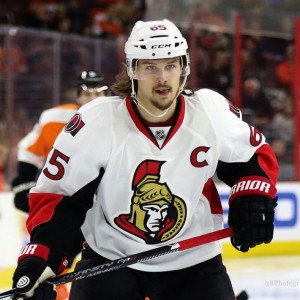 Like other teams who clinched, the Senators were able to give some of their star players a rest. Captain Erik Karlsson has many miles on him, with injuries doing him no favours. The team called upon him to play while they were still battling for a spot, despite his hurt ankle. With their spot secure, the Senators decided to sit Karlsson when they otherwise would not. Head coach Guy Boucher admitted that if they were still trying to make the playoffs, Karlsson would continue to play.
Considering that they could call upon him to play over 30 minutes a night, having Karlsson fresh will provide an extra boost. While he missed games from injury, the Senators showed how much they needed him in the lineup. He will be good to go in the playoffs.
"He's a huge part of our team," said Dion Phaneuf. "'He drives the bus."
Karlsson is indeed the key to how well the Senators do in the playoffs. He is the team's superstar player in a league where every champion needs one.
MacArthur's Incredible Path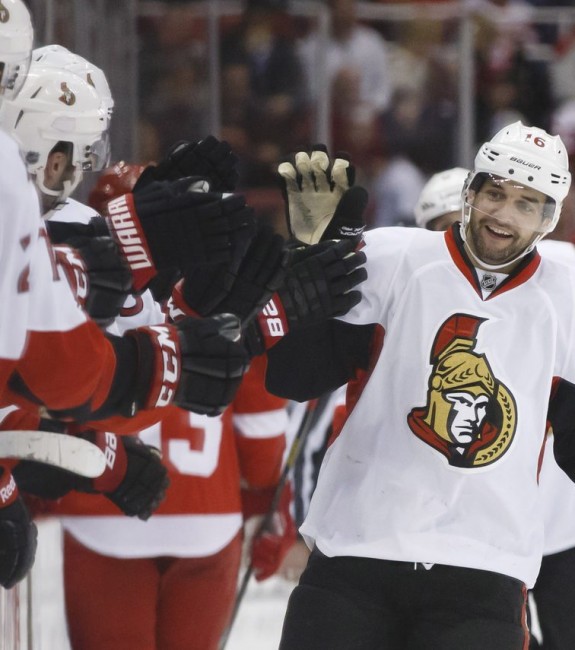 One cannot talk about the end of the Senators' regular season without talking about Clarke MacArthur. His comeback story is one of many great stories this year. Considering how many players saw concussions cut short their careers, his return came as a surprise to many. Most people on the outside continuously said that it would be unlikely that he came back this year. Yet he did in the midsts of the team's most challenging time of the season.
"It took a lot of mental toughness to battle through it," said Boucher. "We talked just to make sure he was in the right frame of mind. We knew he was ready physically. It's the perfect moment. A no-brainer."
It is questionable if they would have brought him back if they were not desperate to win games. The Senators will likely insist that he would have returned regardless. They did a great job in allowing him to readjust. In his three games, he averages around 12 minutes of ice time per game, playing against easier opposition. However, there is legitimate worry whether or not that is enough for him to compete in the playoffs.