In what was expected to be a slow news week in Ottawa, the Ottawa Senators re-signed some of their own restricted free agents and are taking a swing on a former third-overall pick as they continue to make moves and headlines this offseason. The prospects they have playing overseas right now are doing very well, and general manager Pierre Dorion's reputation with the Senators fan base is growing positively. Here's the news for this week.
Item One: Senators and Alex Galchenyuk Agree to One-Year Deal
The 26-year-old forward signed a one-year deal worth $1.05 million with Ottawa on Wednesday. The former third-overall selection in the 2012 NHL Entry Draft will now be joining his fifth team since the summer of 2018. Galchenyuk was the subject of a lot of criticism back in his Montreal Canadiens days, but has shown bright spots in his career.
The one-time 30-goal scorer has been living out of a suitcase lately, and has never established himself as a solid NHL player. There's no question the talent is there, but it's hard not to think if his head is always in the right place. He has flipped from the middle of the ice, to the wing, and back to the middle. This subsequently led to his departure from Montreal when they traded him for then Arizona Coyote, Max Domi.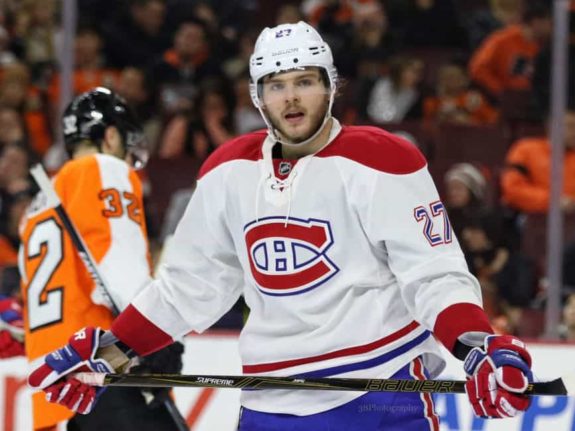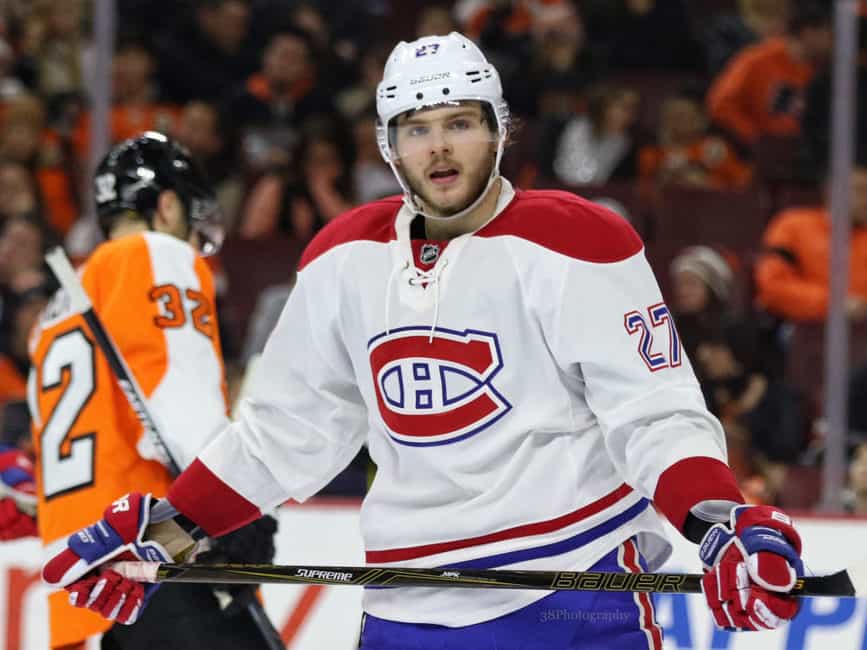 He played 72 games out in the desert and recorded 41 points before being dealt at the end of the season to the Pittsburgh Penguins as part of the Phil Kessel trade. The Senators are taking virtually no risk in signing Galchenyuk for the season. He is coming off of his stint in Minnesota where he actually looked somewhat promising. He recorded three goals for a total of seven points in just 14 games.
Senators fans can look for Galchenyuk to split time down the middle of the ice and on the wing. While most people believe he should be playing his natural position at centre, he will have to jump over some other players on the depth chart first. It will be interesting to see where head coach D.J. Smith puts Galchenyuk for the first few games.
Item Two: Senators and Chris Tierney Agree to Two-Year Deal
Dorion crossed off another restricted free agent (RFA) on his list by locking in centreman Chris Tierney for another two seasons with an average annual value of $3.5 million. The 26-year-old avoided his arbitration hearing that was scheduled for Nov. 8, and couldn't be more thrilled to head back to Ottawa.
"I'm really happy to get it done. I don't think any player or team really wants to go through the process of arbitration. You hear a lot of stories and it doesn't sound good from either side. I really wanted to get something done and avoid that. The fact that we could get two years is great, and I'm really happy to be back in Ottawa," (from 'GARRIOCH: Chris Tierney and Filip Chlapik sign on dotted line as Ottawa Senators shape roster,' Ottawa Sun, 10/27/20) I had previously written about the Senators and Tierney back in September and stated what his value is to the organization.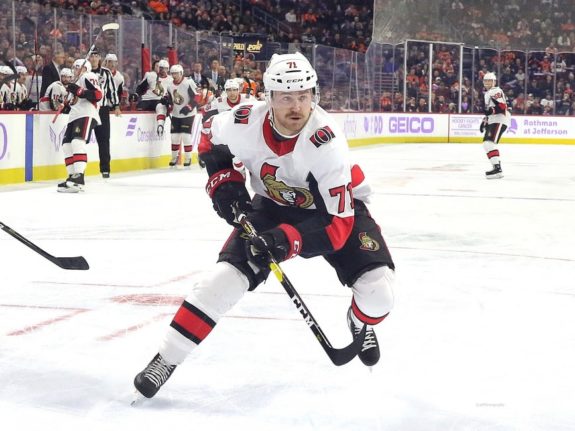 The deal will pay him a total of $2.8 million next season and then an increase to $4.2 million for the 2021-22 season. Coming off of 36 points in 71 games last season, which was good for sixth in team scoring, Tierney will look to get on the score sheet more and act as a veteran leader for all the young players coming up next season. Dorion has made it clear, even before the signing, that it's important to bring back guys like Tierney who have been in the league consistently for an extended period of time because he cannot ice a team filled with just young players.
Going into training camp next season, an argument could be made that Tierney will man the centre position on one of the top two lines. Colin White, Logan Brown and Josh Norris will have something to say about that, but Tierney would be the safer choice to pencil in consistently.
Item Three: Senators and Filip Chlapik Agree to One-Year Deal
The RFA signed a one-year, two-way deal on Tuesday that would pay him $735,000 in the NHL and $70,000 in the AHL. The 23-year-old had three goals for six points in 31 games with the Senators this past season, but added 10 goals for 22 points in 22 games with the Belleville Senators in the AHL.
Chlapik remains as a nice depth piece for Ottawa. He is an ultra competitive player who shows great work ethic. The 2015 second-round selection has established himself as a key piece for Belleville and Dorion is confident that the makeup of Chlapik in Belleville will be equally as effective as he works on becoming the same type of player for Ottawa.
What's Next for the Senators?
As the dog days of the offseason are upon us, there is some stuff Sens fans can keep track of. First-round draft pick (28th overall) Ridly Greig has been invited to Team Canada's World Junior selection camp. Greig, who had 60 points in 56 games last season with the Brandon Wheat Kings, is one of 46 players invited to camp, which is scheduled to start on Nov. 16 in Red Deer, Alberta. While Greig won't be favorited to make the team, it's still exciting to see him receive an invitation and compete among the best players his age in the country.
Christian Jaros remains as the only RFA needing a new contract. Nov. 7 is the scheduled date for his arbitration hearing, so we'll see if it gets settled before then. TSN's Frank Seravalli has also mentioned in this video that there is still mutual interest in the Senators and Corey Perry. The 35-year-old has played 1,045 games in the NHL and recently went to the Stanley Cup Final with the Dallas Stars.
---
---