With the 28th selection of the 2020 NHL Draft, the Ottawa Senators have selected Ridly Greig from Brandon Wheat Kings of the WHL.
About Greig
Ridly Greig isn't talked about as much as some other top prospects in this draft, but the left winger did everything in his power to be in that conversation. While he's slightly undersized at 5-foot-11, 159 pounds, he makes up for it with his gamplay, playing a big game and making his presence known on the ice.
The son of former NHLer and current Philadelphia Flyers scout Mark Greig, Greig entered the draft ranked all over from the first round into the third. But it's obvious that team's love his play, finished the season at No. 24 in TSN's Bob McKenzie's rankings. The Lethbridge, Alberta native never takes his foot off the gas, and that competitiveness should see him succeed on his path to the NHL.
THW Prospect Profile Excerpt
Ridly Greig is a well-rounded forward with a strong 200-foot game, excellent speed and a never-ending need to frustrate his opponents. His compete level is second-to-none and he's never afraid to mix things up in the corners either with his physical play or just his mouth. Even though he's only 5-foot-11, you wouldn't know it by how he plays. He doesn't hesitate to engage in battles along the boards and in front of the net, and he doesn't shy away from physical contact.
Related: THW 2020 Draft Guide
Greig's second full season in the Western Hockey League with the Brandon Wheat Kings was his best to date accumulating 26 goals and 60 points in 56 games. He nearly doubled his output from last season and became the number one center for the Wheat Kings at just 17-years-old. Not only that, but he also was the youngest on the team to eclipse the 20-goal plateau.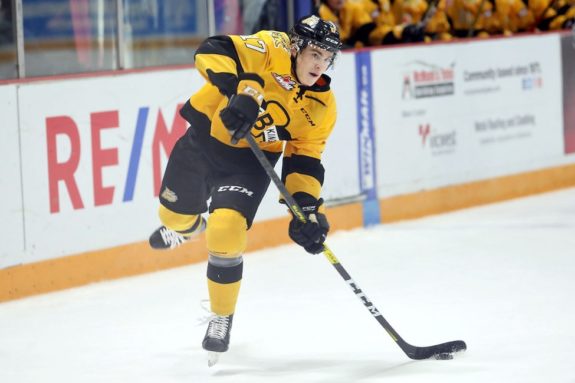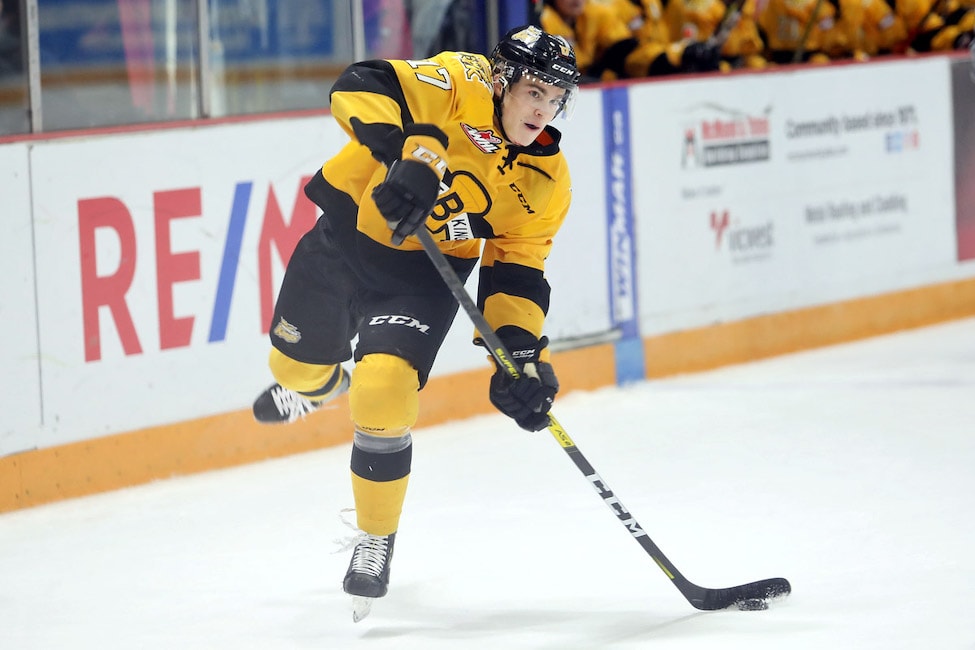 Greig will be a long-term prospect for any team that drafts him, but when he is fully developed, he's going to be a heck of a player. He's on the smaller side right now, so he's definitely going to have to bulk up before he can make a dent in an NHL lineup.
If Greig can keep progressing as he has been, he will be a gem of a pick in the second or third round. He may take a little longer to reach the NHL, but when he does, every team who doesn't select him will regret not taking a chance on this 5-foot-11 ball of energy.
Full player profile can be found here.
How This Affects the Senators Plans
The Senators are having a round. After landing Tim Stützle at third and Jake Sanderson at fifth, the Senators turn back to to the forward group, landing a high-motor, in-your-face player in Greig. Greig should be the perfect complement to the top-six group moving forward, bringing a player that is difficult to play against into the fold.
Looking forward, the Senators just keep adding to their prospect pool. Greig is likely to take a couple of years before he breaks into the NHL, but he's very much a player that seems like a safe pick. There are some interesting players that were passed on here, but the Senators have a proven track record of draft success and it's safe to say they know what they're doing as they look to go from rebuilder to contender.
Get the latest NHL Draft & Prospect rankings, news and analysis