In the latest edition of Ottawa Senators News & Rumors, there are some updates on the sale of the team, including the struggles of one group's financial situation, as well as the Senators making yet another free agent signing out of Europe just three weeks after signing Jiri Smejkal.
It is a generally dry time for the Senators, in terms of the news surrounding the team, but they have been doing a good job keeping the fanbase on their toes. With the announcement of ownership drawing out much longer than anticipated, people have more and more questions, speculations, and worries about the different parties involved.
Senators Sign Nikolas Matinpalo
The Senators announced on Thursday that they have signed Finnish defenseman Nikolas Matinpalo after a strong season in the top Finnish league and so far in the IIHF World Hockey Championship. The Finns face the Canadians today (May 25), giving DJ Smith an up-close look at the defender. Matinpalo is listed as 6-foot-3 and 207 pounds and was described as a reliable defender by Senators general manager Pierre Dorion in the media release following the signing.
"He took a big step this past season in improving his overall game in a short period of time. He has size, reach and an active stick. He's also a very good puck mover who competes and plays with urgency which has helped him become a reliable defender."

Pierre Dorion
Obviously, any statement immediately following a signing is filled with positivity, but his play at the World Championship has been quite impressive, as he has been one of Finland's top defensemen. His duties and performance both took a huge jump in the Liiga this season, seeing his ice time elevate from under 15 minutes per game to over 18 minutes per game, and he led his team in Corsi For Percentage with 51.9 percent, Kyle Cushman points out on Twitter.
The biggest question this raises is what this may mean for Travis Hamonic. After the initial acquisition, many were skeptical about Hamonic joining the Senators, but he has performed well in Ottawa, and both he and the team have expressed interest in a new contract, as Hamonic is an unrestricted free agent (UFA) this summer. Does the new right-handed signing replace his opportunity?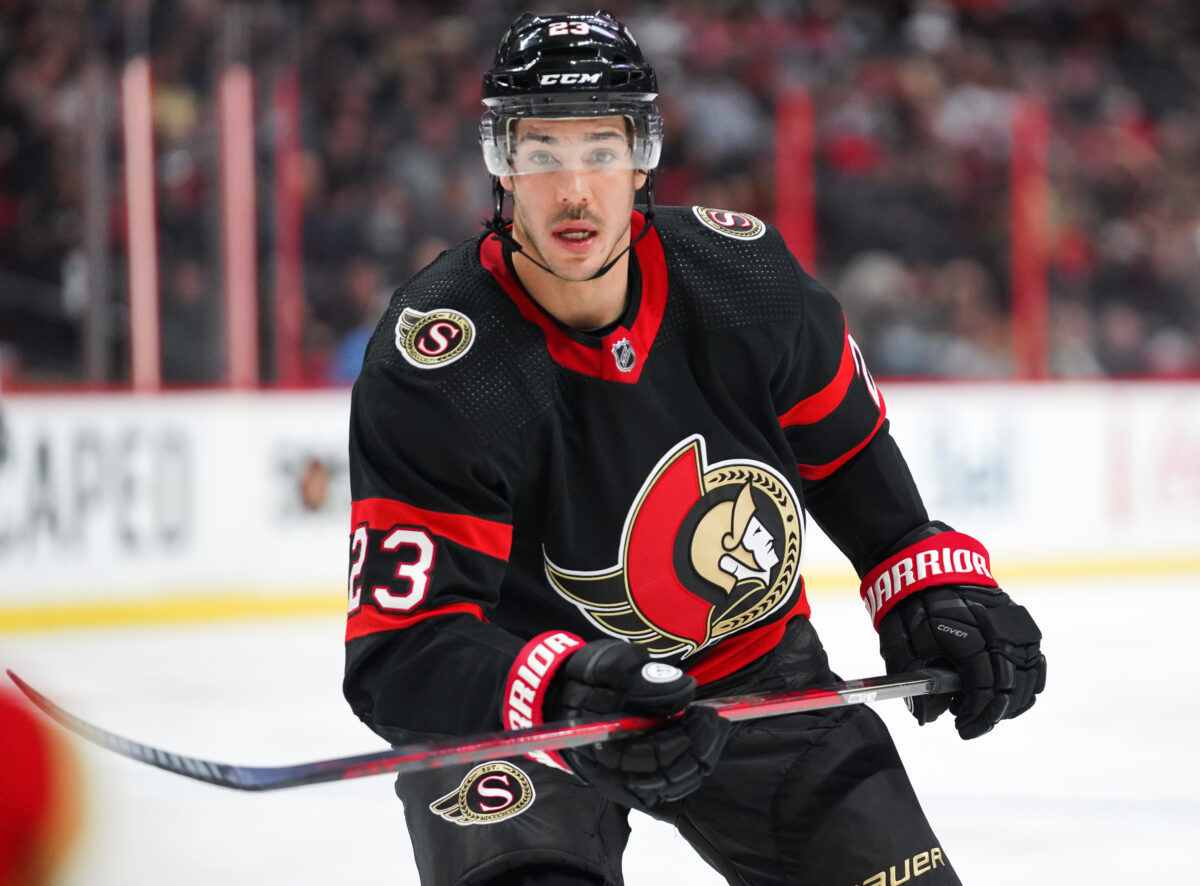 I am not certain what to make of the signing, and it will be interesting to see how he performs in training camp, and with the Senators already have a lot of sure-fire NHL-caliber defenders (Thomas Chabot, Jake Sanderson, Jakob Chychrun, Artem Zub, Erik Brannstrom) as well as more that are on the verge of making an NHL impact (Tyler Kleven, Jacob Bernard-Docker, Lassi Thomson, and Hamonic, if he re-signs), there isn't much room on the roster. I anticipate Matinpalo getting a legit shot as an incentive to stick around.
Neko Sparks' Financials Causing Concern
It seems as if the Neko Sparks group is still attempting to pull together all of the funds to cement their bid for the Senators, which is likely going to be a sale around the $1 billion mark. This is not something you want to be dealing with, especially in the public eye, this late in the process.
Related: Senators' Brady Tkachuk Can Grow to Play like Brother Matthew
---
Latest News & Highlights
---
Many people are questioning the integrity of the bid with how many cooks they have in the kitchen. With Sparks being the head name of the bid, he is joined by Calvin "Snoop Dogg" Broadus Jr., Russell Peters, some of the Dragon's Den investors, a First Nations group, several NHL alum (Trevor Daley, Grant Fuhr, James Neal, Anson Carter), Mattias Nordstrom, and more. This is a huge list, but it doesn't mean anything if they can't pull their funds together.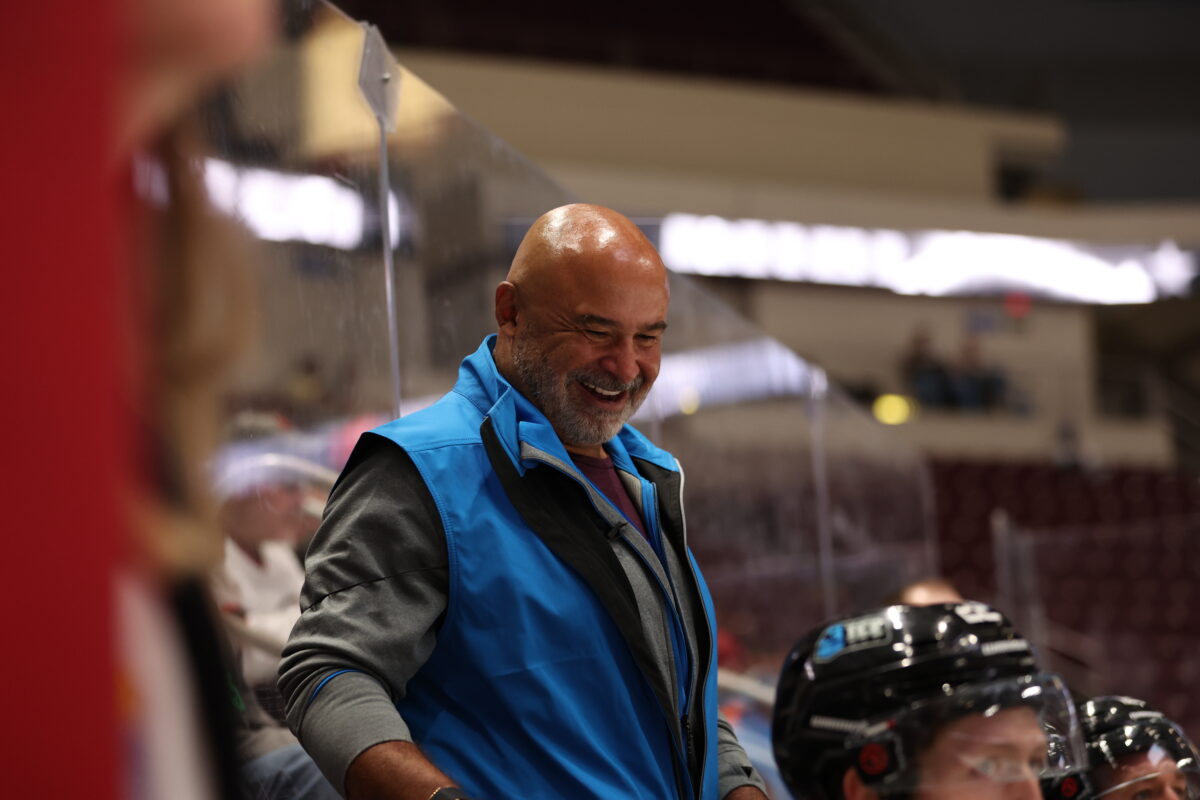 Ottawa Sun's Bruce Garrioch described the sale as a three-horse race, as the groups led by Michael Andlauer, The Kimel brothers, and Steve Apostolopoulos have been set to the forefront (from Ottawa Sun, from "GARRIOCH: The sale of the Ottawa Senators looks like a three-horse race", May 24, 2023)
At this point in the process, Galatioto Sports Partners, the bank hired to sell the team, have been going back and forth with those three groups trying to pull the most money out of them as possible. The Sparks bid is not officially out, but things are not looking promising for them at this point.
Kyle Dubas Possible, But Unlikely to Join Senators
One of the biggest stories outside of the Stanley Cup playoffs has been the Toronto Maple Leafs moving on from their general manager Kyle Dubas. After stating that he only had an interest in either returning to his position or taking a year off with his family, rumors surrounding Dubas have taken a sharp turn after he was officially let go from the Leafs.
Dubas has been linked to the Senators a couple of times over the last week or so, starting with Sportsnet's Luke Fox dropping a subtle note in his Quick Shifts post:
We're told the idea that Dubas would take over in Pittsburgh was more smoke than fire. One source: "I think Kyle's waiting for Ottawa."

Luke Fox, from "Quick Shifts: Why Treliving is in the mix to be Maple Leafs' next GM"
This got the pot stirring quite a bit, and Elliotte Friedman added his take to the pot, stating the following in his latest written edition of 32 Thoughts:
"When it comes to Ottawa, it will be interesting to see if the winning bidder has already committed to any particular hockey operations leader, including the people already in place. There are suspected links for all four prospective owners, but nothing is done until it's done."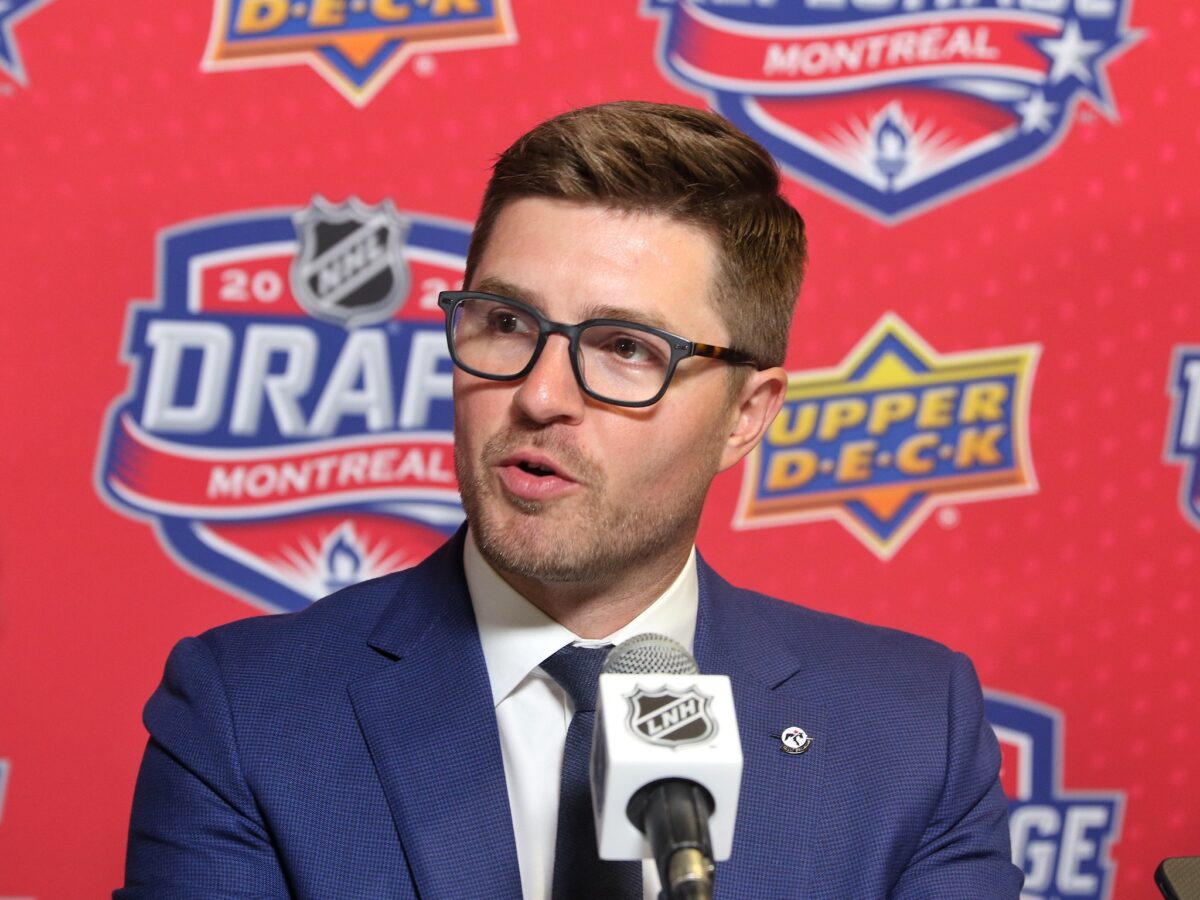 At this point, it seems that Pittsburgh is the most likely destination, as Dubas has met with Sidney Crosby, as well as Fenway Sports Group, but nothing is set in stone just yet. If Dubas joins the Senators, it would be interesting to see what that role would look like. Based on Brendan Shanahan already seemingly deciding that the 'Core Four' will not be moved, it has stirred up the question; how much power did Dubas really have in Toronto?
Based on reports and quotes following his departure, it sounds like Dubas wanted more say in the hockey operations side of things, and while he did do a lot for both the on-ice product and the management team, would he be looking at a president role in Ottawa? Or could we see Dorion moved into that role with Dubas taking over as general manager? Or is it even possible that the new ownership group decides to outright replace Dorion with Dubas? The questions are all valid but will likely go unanswered this summer. The new ownership group, while could be announced any day now, won't have full control and ability of the team until late in the summer.
---
---