To suggest that the Ottawa Senators were busy last weekend in Sunrise would be an understatement. Overall, they drafted eight players while trading the likes of David Legwand and Robyn Lehner to Buffalo and Erik Gryba to Edmonton. The latter move paved the way for the Sens to select second-generation player, Christian Wolanin.
Before using it to select Wolanin, the 107th overall pick (fourth round) had made a few stops along the way. Originally belonging to the Pittsburgh Penguins, the pick moved to Toronto, then Edmonton before landing on the Sens' table – in exchange for the aforementioned Gryba.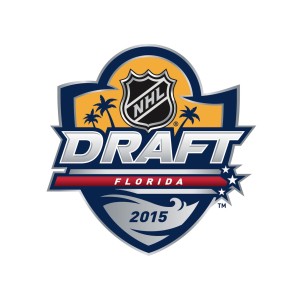 At last weekend's Draft, the Senators had the luxury of owning four picks in the Top 50, including two first-rounders with the latter coming from the Sabres in said Legwand-Lehner deal. With the 18th selection, the Sens took defenseman Thomas Chabot, followed by Colin White three picks later. Then, after taking forwards Gabriel Gagne (36th) and Filip Chlapik (48th), the Sens had to wait a while before they were on the clock again – 59 spots to be exact. That is when the Sens took Wolanin with the 107th pick and while he may not NHL ready like some of the players taken before him, one thing is certain: he will not be feeling the same pressure that his father did 30 years earlier.
As the 1985 Draft approached, prospects were salivating over a blue-chip defenseman out of Grosse Pointe, Michigan, by the name of Craig Wolanin.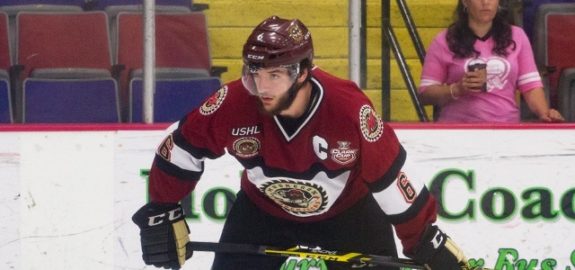 At 6′ 3, 205 pounds, the senior Wolanin's size was arguably his biggest asset and despite having played just one year of major-junior hockey, was taken third overall by the New Jersey Devils. Unfortunately, Wolanin's didn't pan out the way most expected it would.
Longtime hockey broadcaster Jiggs McDonald once said of the senior Wolanin, "He doesn't have the desire to smash people, and doesn't even use his physical gifts to their fullest extents without bashing people."
While his career saw some accomplishments – helping the hapless Devils end their playoff drought in 1988 and winning a Stanley Cup with the Colorado Avalanche in 1996 – the elder Wolanin, while certainly a reliable, positional defenseman, never lived up to the hype. Thankfully for his son, he doesn't have to go through the pressures of being a top draft pick.
Prior to being drafted by Ottawa, Christian Wolanin played four seasons in the United States Hockey League with the latter two coming with the Muskegon Lumberjacks. Last season, Wolanin celebrated career-highs across the board including 14 goals, 41 points and even 107 penalty minutes, which shows that the 20-year-old isn't reluctant about dropping the gloves.
In 1985, the time was believed to be immediate for Craig. In 2015, that is not the case for Christian.
Slated to begin his collegiate career at the University of North Dakota this fall, the junior Wolanin will have plenty of time to develop his game, to evolve into a better player.
As far as thinking about his father's professional accolades:
"Truthfully it doesn't really cross my mind a lot," Christian told Tom Schreier of hockeysfuture.com in January. "I know my dad did what he did, and he had some pretty awesome accomplishments in the NHL, but I've never felt pressure, I've never felt the need to follow in his footsteps.
"He's always been unbelievable with me in letting me know that what I do is what I'm gonna do, and what he did is done with, and right now he's just a father to me."
Also in said interview with Schreier, Christian admitted that when his father was coaching him, he did not receive any special treatment.
"He was always hardest on me," he says, "which is one of the reasons why I'm here. Without him, truthfully I don't think think I would be in this position."
In addition, Christian said that he grew up being enamoured with NHL forwards and even tries to emulate his offensive game to that of the Los Angeles's Drew Doughty and (hopefully) soon-to-be teammate Erik Karlsson.
Despite not living up to the expectations, Craig Wolanin's longevity made him a reliable defenseman with a 14-year-career that spanned 695 regular-season games. Son Christian will hope for the same longevity but will look to take it a step further when he becomes ready to don the Senators jersey on a regular basis.
Every June, we anticipate who will be taken with the high draft choices, but it's those players taken in the later rounds that often grab our attention, albeit not necessarily immediately. Christian Wolanin fits that bill and soon – whether two, three or four years from now – he should reward the Senators for their patience.