The San Jose Sharks finished January with a 3-5-0 record through eight West Division games. It's certainly not the result they were hoping for, and they now have games versus the Vegas Golden Knights postponed. This extra time to practice might prove beneficial for the Sharks. Overall, San Jose's play has been wildly inconsistent, though three players do stand out as stars in the first month of the 56-game 2020-21 season. Here are the Sharks' Three Stars of January.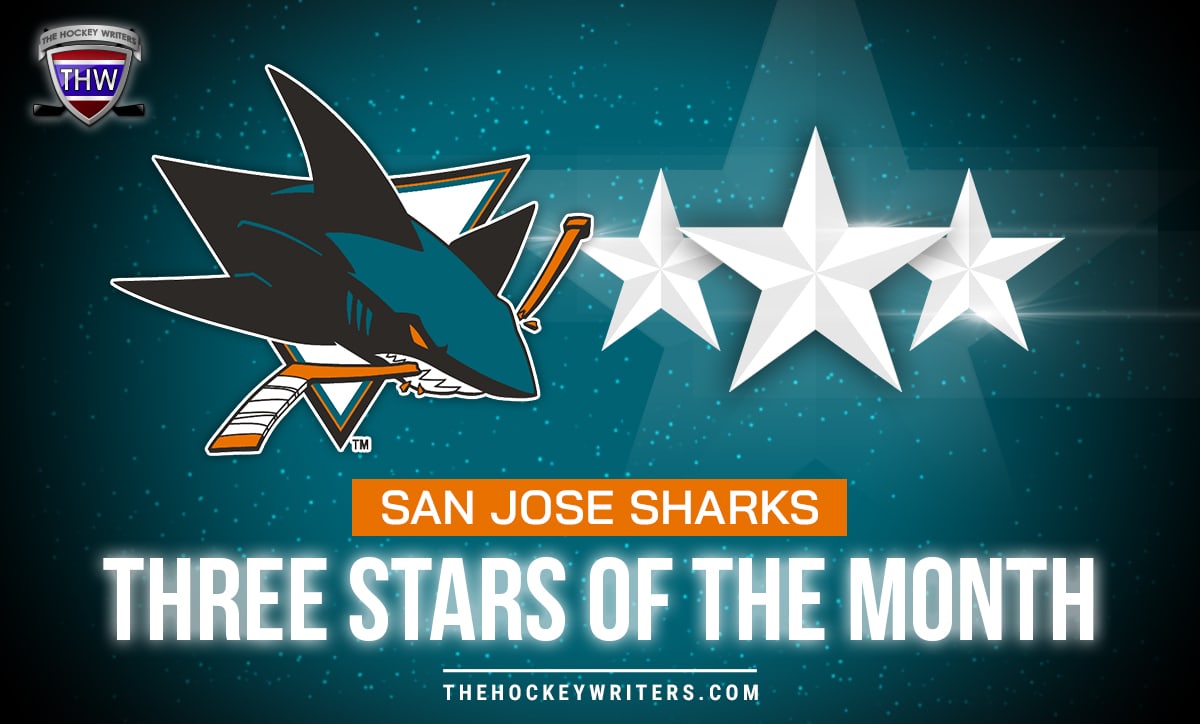 Third Star: Ryan Donato
Ryan Donato had 57 in 130 points prior to arriving in San Jose with previous stops with the Minnesota Wild and Boston Bruins. There was some optimism that he might be a diamond in the rough with good underlying numbers but low time on ice. In his first five games with the Sharks, Donato looked good, but didn't have a whole lot of points to show for it.
In the last three games, Donato has been the best Shark on the ice for many of his shifts and compiled four points in three games. If anyone had scored Jan. 28 against the Colorado Avalanche, it probably would have been Donato, but alas the team was held scoreless. He has been the best Sharks forward in expected goal differential in the first eight games, which is a measure of the expected goals for minus the expected goals against per 60 minutes. The per 60 minutes corrects for time on ice discrepancy, though he actually leads the team even without that qualifier according to Evolving Hockey.
Another couple of feathers in his cap, according to Dobber Hockey, Donato leads the team in takeaway to giveaway ratio at 3:1, tied with Tomas Hertl. This is a testament to his two-way game, he has not been a liability while on the ice. Donato is also tied for second on the team in penalties drawn behind Kevin LaBanc, Timo Meier, and Evander Kane, all three of whom get a lot more time on ice than Donato.
Second Star: Nikolai Knyzhov
Nikolai Knyzhov is probably a bit of a surprise to some, frankly, it was a surprise he made the team in the first place. He is not someone I rated highly in the prospect pyramid. Knyzhov was not drafted, but rather signed by the Sharks in 2019. The Russian developed in the SKA St. Petersberg system and came to North America in 2019 playing primarily for the San Jose Barracuda. Knyzhov appeared in 33 games for the Barracuda registering five points.
His play with the Sharks this season has been a pleasant surprise. He is only playing just over 10 minutes of time on ice per game, primarily at even strength on the third pairing. To his credit though, he has the best relative Corsi of any defender on the team, aside from Radim Simek, who has played two fewer games. Kynzhov's strong play has made it more difficult for the Sharks to bring Brinson Pasichnuk, Ryan Merkley, and newly acquired Christian Jaros into the lineup.
First Star: Brent Burns
Brent Burns is just one of the Norris Trophy-winning defensemen on the Sharks' blue line. Like the rest of the Sharks, Burns has looked great and not so good at times this season. His current point pace of 41 would fall well short of his career-high of 83. On the other hand, Burns literally won a game for the Sharks, which is something only two other players can say so far this season and none was in a more dramatic fashion, or in regulation time.
Burns is in the middle of the pack both in the Corsi for percentage and expected goals differential for defenders. He plays against much tougher competition than Simek and Knyzhov so I think we can cut him some slack there. On the other hand, the Sharks need Burns to be dominant if they have any hope of making the playoffs.
Who's Next?
Will Donato, Knyzhov, and Burns continue to excel into February? I sure hope we get to see more game-winning goals like Burns delivered. It seems like Donato has more to give and Knyzhov will have to keep this up just to hold his spot in the lineup. It seems like we might see a bit of a revolving door in the sixth defender spot. Or perhaps Bob Boughner decides to go with seven defensemen.
If the Sharks are going to crawl out of the basement, they need more from their top paid players like Logan Couture, Tomas Hertl, and Evander Kane, who haven't been bad, but certainly inconsistent. At least Couture and Hertl have game-winning goals in the shootout, while Kane leads the team by a wide margin in penalty minutes.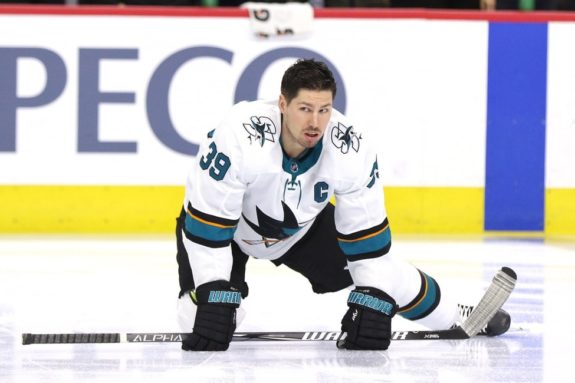 Timo Meier and Erik Karlsson have certainly had their moments as well, but have also been downright bad at times this season. John Leonard was an early surprise that seems to have faded, but maybe he can rekindle some of that fire. I'm excited to see who gets it next month.
---
---