Ryan Donato's first handful of games for the San Jose Sharks have positive signs. The 24-year-old is in his fourth NHL season, though his first only consisted of 12 games. He is now on his third team after the Boston Bruins and Minnesota Wild no longer desired his services. I'll go through early indicators that acquiring Donato is working out well for the Sharks.
Time On Ice
In his only full season with Minnesota, 2019-20, Donato saw an average of 10:38 time on ice (TOI). In his 12-game stint in 2017-18 with the Bruins, he saw 14:42 TOI, while in his split season with those two clubs in 2018-19, he saw 13:42 TOI. It's only been five games with the Sharks, but Donato has been averaging 14:12. This number has been steadily climbing, and his last two games have seen over 15 minutes. He's also currently sixth in TOI, behind Tomas Hertl, Evander Kane, Logan Couture, Timo Meier, and Kevin LaBanc.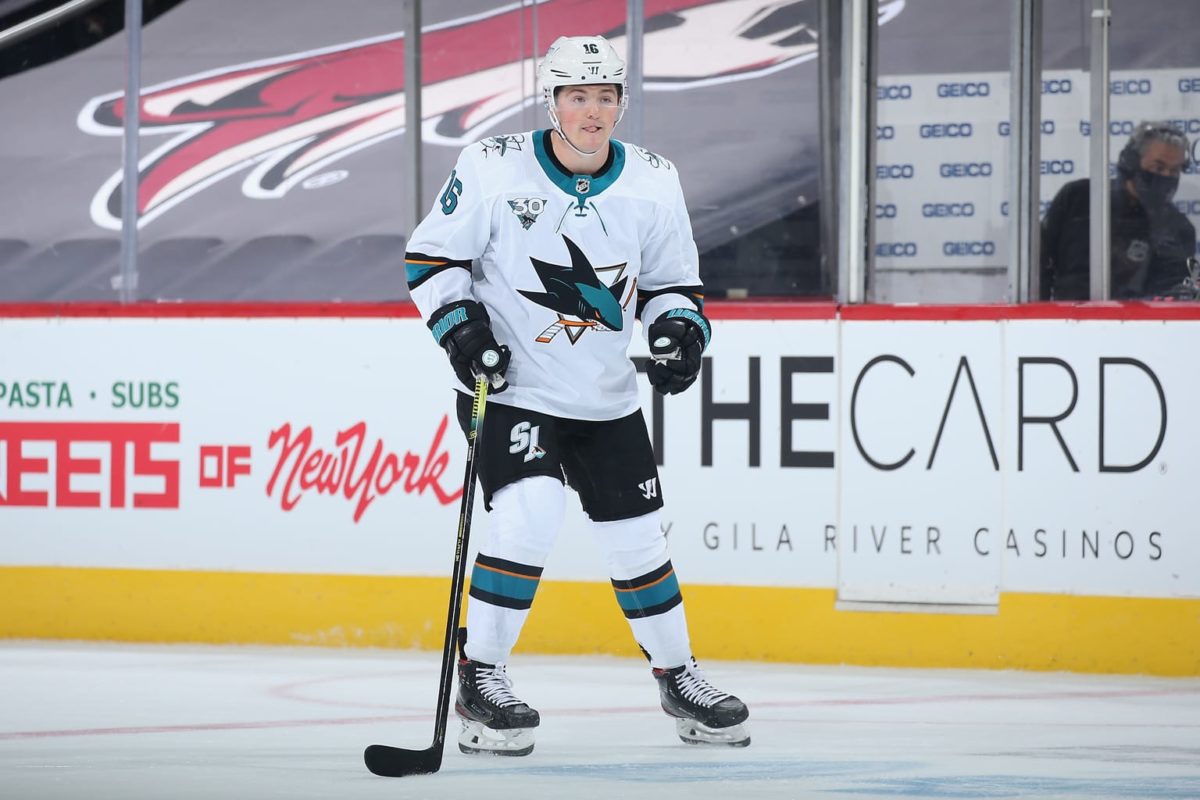 Time on ice is a huge factor in players being able to produce. It can be very challenging to have a meaningful impact with close to 10 minutes a game. Obviously, TOI can vary from game to game as coaches see different things and want to optimize matchups. From the eye test, Donato was one of the best players on the ice in the last couple of games for the Sharks. Even though he has yet to score an even strength point, it seems like that is just a matter of time.
ixG Predicts a Breakout
Individual expected goals (ixG) is a statistic that measures various factors like distance from the net, shot type, shot angle, location of the shot, situation (power play or short-handed), among others. Generally, players with the highest ixG are also the ones who score the most, so it is a good measurement, especially for those whose ixG haven't yet caught up to their actual goal output.
| | |
| --- | --- |
| Player | ixG at Even Strength |
| Evander Kane | 1.05 |
| Ryan Donato | 0.87 |
| Logan Couture | 0.73 |
| Tomas Hertl | 0.72 |
Sharks forward leaders in ixG at even strength through five games in 2020-21.
According to Natural Stat Trick, Donato is second on the Sharks in ixG at even strength. Only Kane is currently ahead of him, and there is a decent gap ahead of Couture and Hertl. Adjusting for all strengths, Donato sits fourth. Still very good and an indication that he deserves more than his lone power play goal. His shooting percentage of 7.7% is probably a bit low, which has been closer to 10% previously.
Donato's individual points percentage (IPP), which is the percent of points he gets when a goal is scored with him on the ice, is low at 50%. His previous two seasons average to 64%, suggesting he deserves more than the zero points he's received so far at even strength. If Donato's ixG remains high and his shooting percentage and IPP regress to where they should be, he could be in line for a big points uptick.
xG Rates
Expected goal (xG) rates are a measure of the expected goals against per 60 minutes (xGA60) and expected goals for per 60 minutes (xGF60). The per 60 minutes corrects for time on ice discrepancy and can even indicate those who might deserve more time on ice. A player with a good balance of positive xGA60 and xGF60 falls into the "Good" range as listed in the image below.
As you can see from the image above from Charting Hockey, no Sharks' forward is in the "good" range, but Donato is close. He is better, somewhat surprisingly, in this statistic than Meier, Couture, and Hertl. Donato has mainly been in a third-line role, but this chart indicates he may deserve a larger role. He certainly does not appear to be a defensive liability like Marcus Sorensen or Patrick Marleau seem to be. John Leonard is another surprise who looked good in game one and still does.
Power Play Time on Ice
After getting almost no power play time on ice in Minnesota, he is approaching his career-high with the Sharks. His current PPTOI matches the amount of ice on the man-advantage he received in 2018-19. The Sharks certainly have several good forward options for their power play and two great offensive defensemen in Erik Karlsson and Brent Burns.
Donato is currently fifth on the Sharks in ixG with the man advantage. He has one goal already from the second unit and overall looks very dangerous on the power play. I don't think he will displace Hertl, Couture, or Kane from the first unit, but he should continue to see second unit time and could contribute 5-10 points from that group this season.
Will an Expanded Role Manifest?
From everything I can tell, Donato is due both more points and more ice time. He looks really good for the Sharks, and the lack of point production doesn't encompass his impact on the team. At the very least, he seems to be well worth the third-round pick in 2021 that the Sharks spent to acquire him. If he does get more ice time and a larger role, watch out, he could really shine. Some might say like a diamond in the rough.
---
---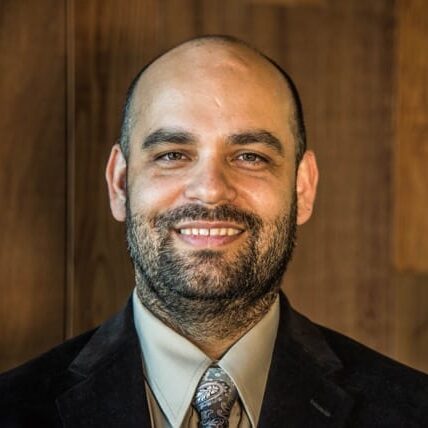 Victor Nuño is a physician in private practice in Santa Cruz and an associate professor of osteopathic manipulative medicine at Touro University in California. He is an avid hockey fan ever since the San Jose Sharks joined the NHL in 1991. He plays, watches, and consumes everything related to hockey, but especially the Sharks and AHL affiliate Barracuda. In addition, he is a father to two beautiful young girls and husband to a wonderful wife. Follow me @VictorNuno12