The NHL is constantly producing solid defensive players, many of whom have made a heavy impact on the game's style. The need for an attacking-minded defenseman has become more of a demand over the last 20 years in order to keep up with changes to the game's style.
Duncan Keith, Kris Letang and Drew Doughty are a few faces that have been considered top defensemen. The three have won eight Stanley Cups and three James Norris Trophies between them, often providing the core for their respective teams' defensive systems. All three players are known for being strong players who emphasize physical strength over a two-way style.
The two-way, offensive defenseman has become an increasingly popular trait in the NHL. It allows a defensive player to play an attacking role and to connect with the forwards from inside the opposition's half. A fluid playing style, combined with an eye for shooting and accurate passing, can also make the new modern defenseman an occasional goalscorer.
Quinn Hughes has shown his two-way, attacking-minded style during his time with the Vancouver Canucks. The 21-year-old has been a key figure in the Canucks' roster since he started playing under Travis Green in March 2019. The Canucks have worked to build an offense and defence that is perfectly tailored to Hughes' needs, adding defenseman Nate Schmidt and a new goaltender in Braden Holtby during the offseason. Hughes adapts to an offensive role, and this allows the team to build around his profile. It also creates some good dilemmas for his coaches and the chance to form a complete defense.
Hit the Ice Running
Unlike his younger brother Jack, Quinn Hughes moved on from the U.S. Development Program and decided to take his own path into professional hockey. He found that NCAA Division I hockey was the best place for him to grow, and he committed to the University of Michigan. He scored 29 points in his freshman season and was third in the team's statistics. That is not a bad way to prove yourself to the scouts.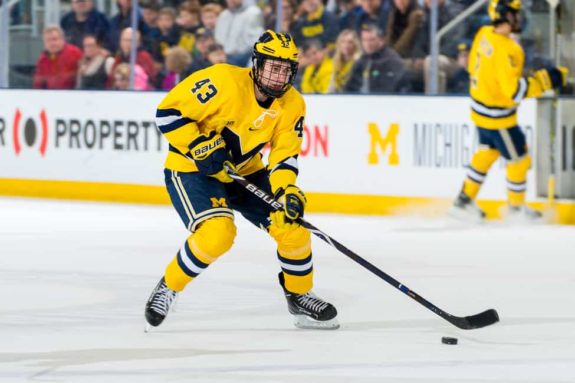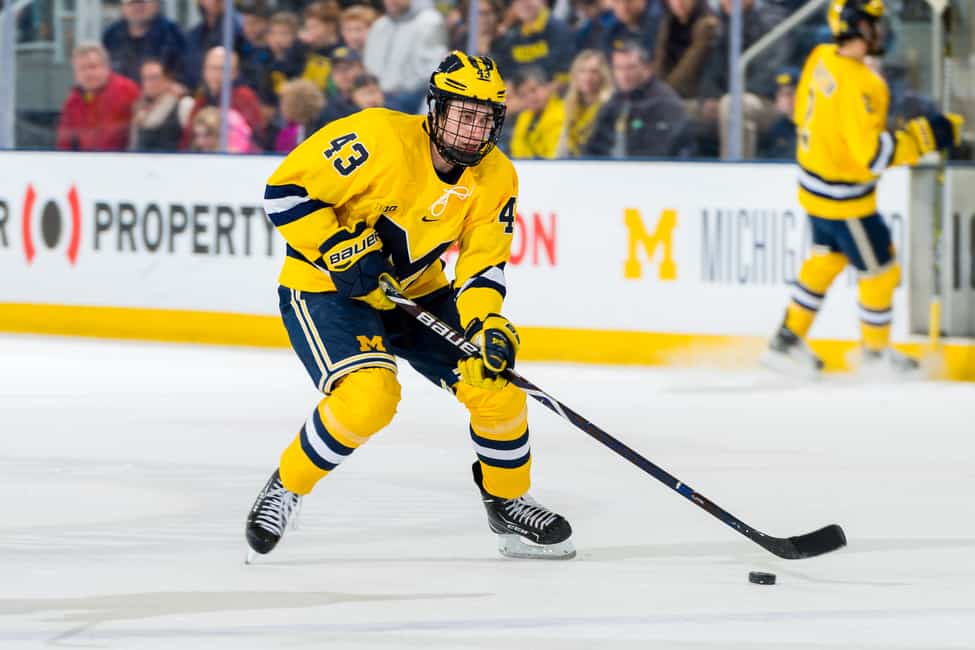 One more season in Michigan followed the draft, and Hughes joined the Canucks towards the end of 2018-19. Having recorded three assists in the final five games. he found his true form in his first full season as a Canuck; he had 53 points in 68 games. He formed an early rivalry with Colorado Avalanche defenseman Cale Makar, who had 50 points that same season. Hughes and Makar were favourites to win either the Norris Trophy or the Calder, with Makar winning the Calder.
Hughes may feel somewhat disappointed that he missed out on an award, but the nominations are a glimpse of how far he has come in his young NHL career. He is one of the key figures in forming the example of a modern defenseman, which helps his team's offensive-minded style.
Hughes Needs to Find the Right Partnership
Hughes has rejected the stereotypical tough-guy defensive approach to his style, instead playing as a deep-lying defenseman amongst his fellow forwards. It is a basic way for him to fit into a powerful Canucks team that includes Calder winner Elias Pettersson, versatile forward J.T. Miller, and Stanley Cup winner Tanner Pearson. Hughes stays close to the forwards in the offensive zone to focus on scoring opportunities. This is the reason why he is consistently assisting his teammates through centre passes.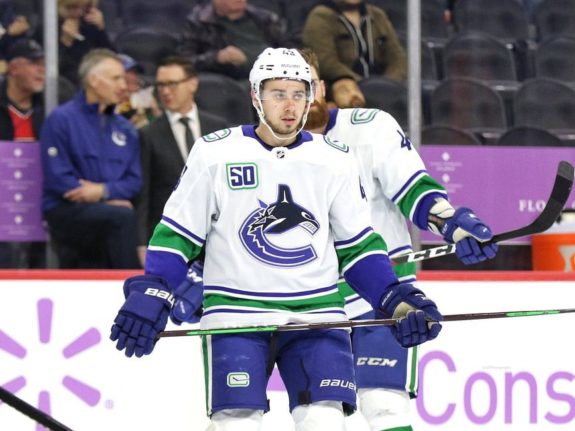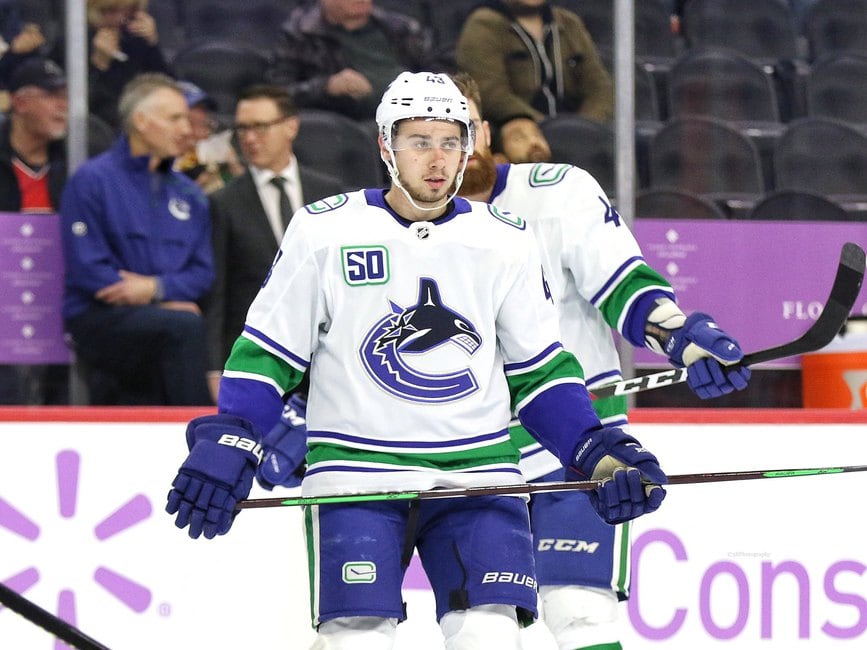 Hughes gives the Canucks blueline a unique trait that has rarely been seen in Vancouver. He pushes himself into the offensive zone during power plays, choosing to attack head-on rather than to monitor the opposition's man advantage. His pivoting and quick reflexes cause him to cut in and out between gaps.
Travis Green wasted no time in creating an offense that could replace what the Sedin twins left behind. Pettersson was another first-round draft pick who hit 66 points in his rookie season. He now makes up a competent first-round top line alongside Pearson (30th overall, 2012) and Miller (15th overall, 2011), making for Green's perfect offense.
Hughes is a first-round defenseman who plays with Tyler Myers — the 12th overall pick in 2008 and a Calder winner — and newcomer Nate Schmidt. Green has used all four players and has experimented with defensive partnerships to get the best on-ice results.
Myers and Hughes played strong hockey when they were paired together. They connected for a combined total of 102 points last season. This is a good point total, but it was formed through more attack and less defending.
In order to provide a defensive wall, they acquired Schmidt from the Vegas Golden Knights. He averaged 90 seconds per penalty kill last season while he was playing for Golden Knights, so playing a Schmidt-Hughes line could show two sides of a defensive skater. Schmidt can focus solely on defending, and Hughes can set up with the forwards. The Myers-Hughes and Schmidt-Hughes pairings would work best, but it depends on the scenario.
Green's best choice would be to play Myers and Hughes together on the top line for consistency. Playing Hughes and Schmidt would work best if the team is chasing a goal and the goaltender has been pulled. Hughes would be able to add to the extra attacker without having to concentrate on defending the puck. Schmidt would primarily be responsible for avoiding empty-net goals in this situation. The offense would do its job without having to worry about maintaining the puck as a defensive strategy.
Hughes is that perfect defenseman that Vancouver has longed for. His on-ice vision and offensive connection make him a player who forms strong connections with his forwards, providing assists and scoring goals on occasion. He regularly adds to the offense's depth, but he does not defend when he is playing this position. This means that the Canucks must find another defenseman who can focus solely on defending and will allow Hughes to be more of a two-way player. This will allow Hughes to be in the offensive zone more without having to worry about defending all the time, thus creating a balance in Hughes' game and modeling around his needs.
---
---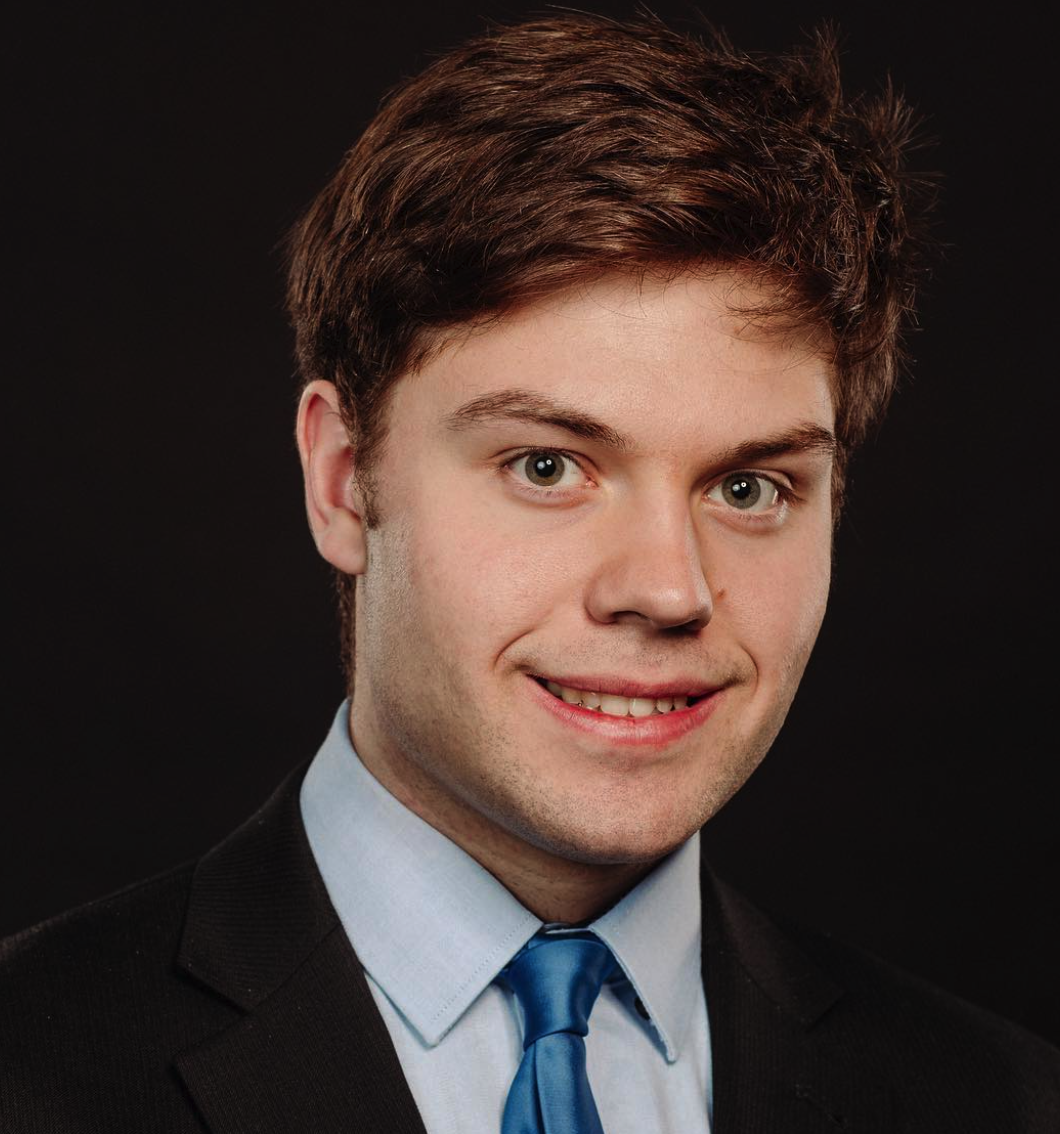 James is a graduate of the Northern Alberta Institute of Technology (NAIT), where he studied Broadcasting in the hope of becoming a sports reporter. He coincided his studies with a part-time job at Rogers Place and saw many memorable moments for the Edmonton Oilers.
James currently runs his own YouTube channel and its website, both called From The Anvil. He post regular content about West Ham United – his favourite soccer team – and has appeared on many soccer podcasts. He covers the Vancouver Canucks for The Hockey Writers.