The 2020-21 season has been a bit of a disappointment so far for the San Jose Sharks. After 12 straight games on the road to start the season, the Sharks were hoping to make up ground at home. That hope hasn't gone perfectly so far with one win and two losses at home. The Sharks were thrown another curveball when Tomas Hertl recently tested positive for COVID-19 and will be out at least two weeks.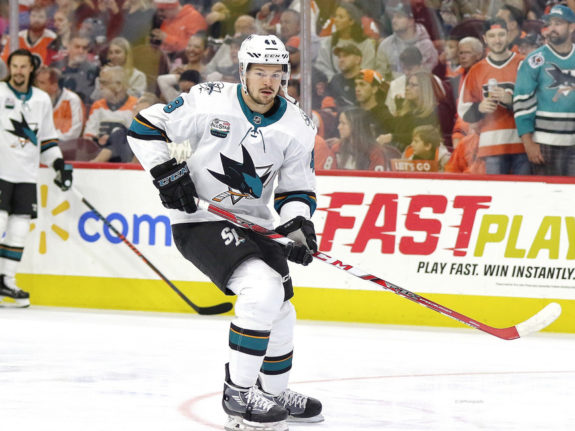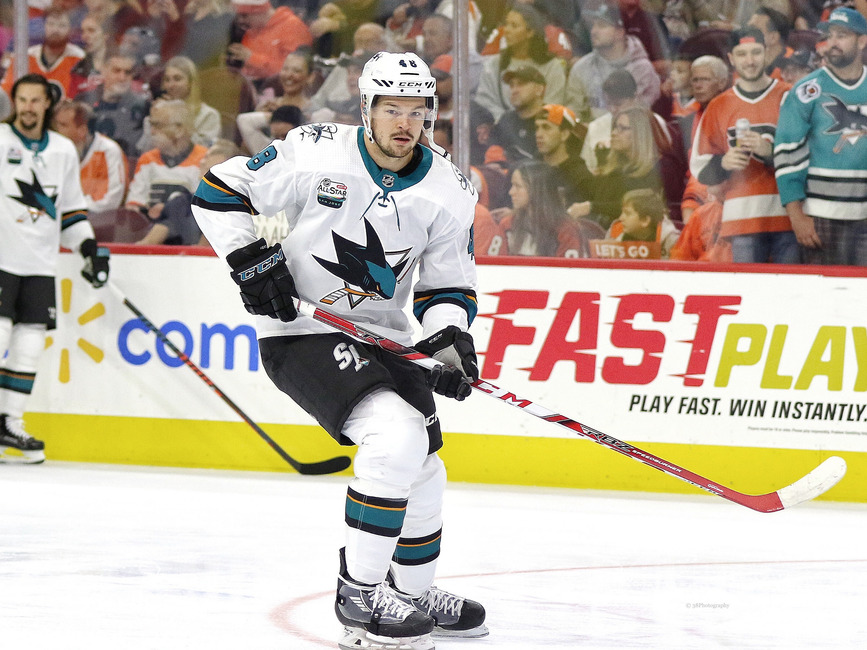 The Sharks have so far been fairly lucky as no main roster players have tested positive for COVID-19. Though they have been affected by other teams testing positive and having to postpone games, the Feb. 25 game against the Vegas Golden Knights is the first games postponed due to a positive test from the Sharks. Certainly, we hope Hertl recovers quickly and doesn't have the complications someone like Rasmus Ristolainen had. It is also heartening to hear Ristolainen is set to return to the lineup soon.
Lack of Center Depth
Coming into the 2020-21 season, center depth was arguably one of the biggest question marks. While the Sharks' record of 7-8-2 indicates things haven't been great, a positive surprise is that Dylan Gambrell has the third-most faceoff wins on the team. His play down the middle has been a vast improvement on previous seasons. Last season Gambrell was fifth in faceoff wins behind Hertl, captain Logan Couture, Joe Thornton and Barclay Goodrow.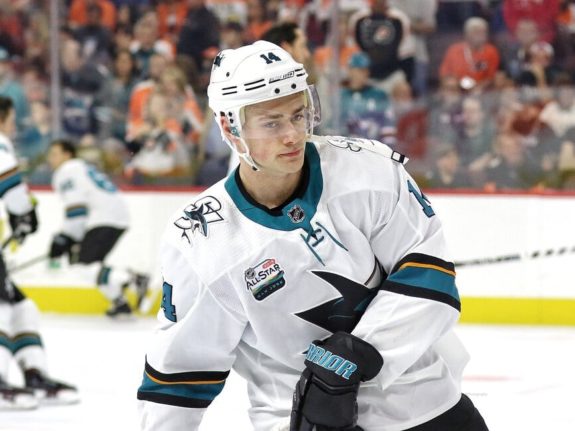 Unfortunately, Gambrell suffered an injury in the Feb. 20 game against the St. Louis Blues – luckily, it looks like he will be back for the Feb. 27 game against the same Blues. As good as Gambrell has looked, he is not driving play well. According to Evolving Hockey, he is one of the worst forwards at relative Corsi per 60 minutes, though there are two potential centers worse than him. That will need to improve if the Sharks are going to get the most out of Gambrell's play.
Other Prime Options for the Sharks
Aside from Couture, who will no doubt stay at center, the Sharks have a few options from the main roster. Patrick Marleau and Noah Gregor have each played down the middle already this season. They have the fourth- and fifth-most faceoff wins this season and are both natural pivots.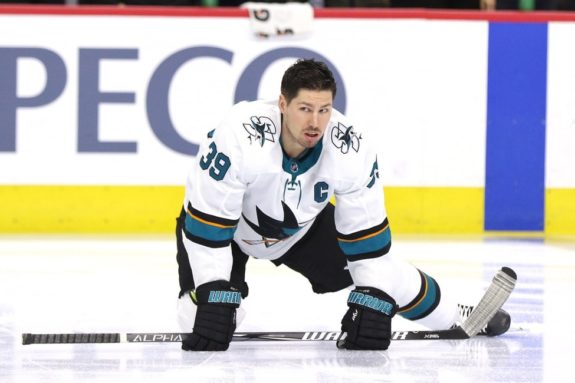 Gregor has been a pretty good play driver this season with a relative Corsi per 60 minutes of 1.71 according to Evolving Hockey. That's good for fourth on the team for forwards and a vast improvement from his minus-1.05 from the 2019-20 season. Marleau is currently the worst forward on the team in that metric, indicating opponents are having their way with his line when on the ice. It seems like Gregor should get more ice time, maybe even second-line minutes.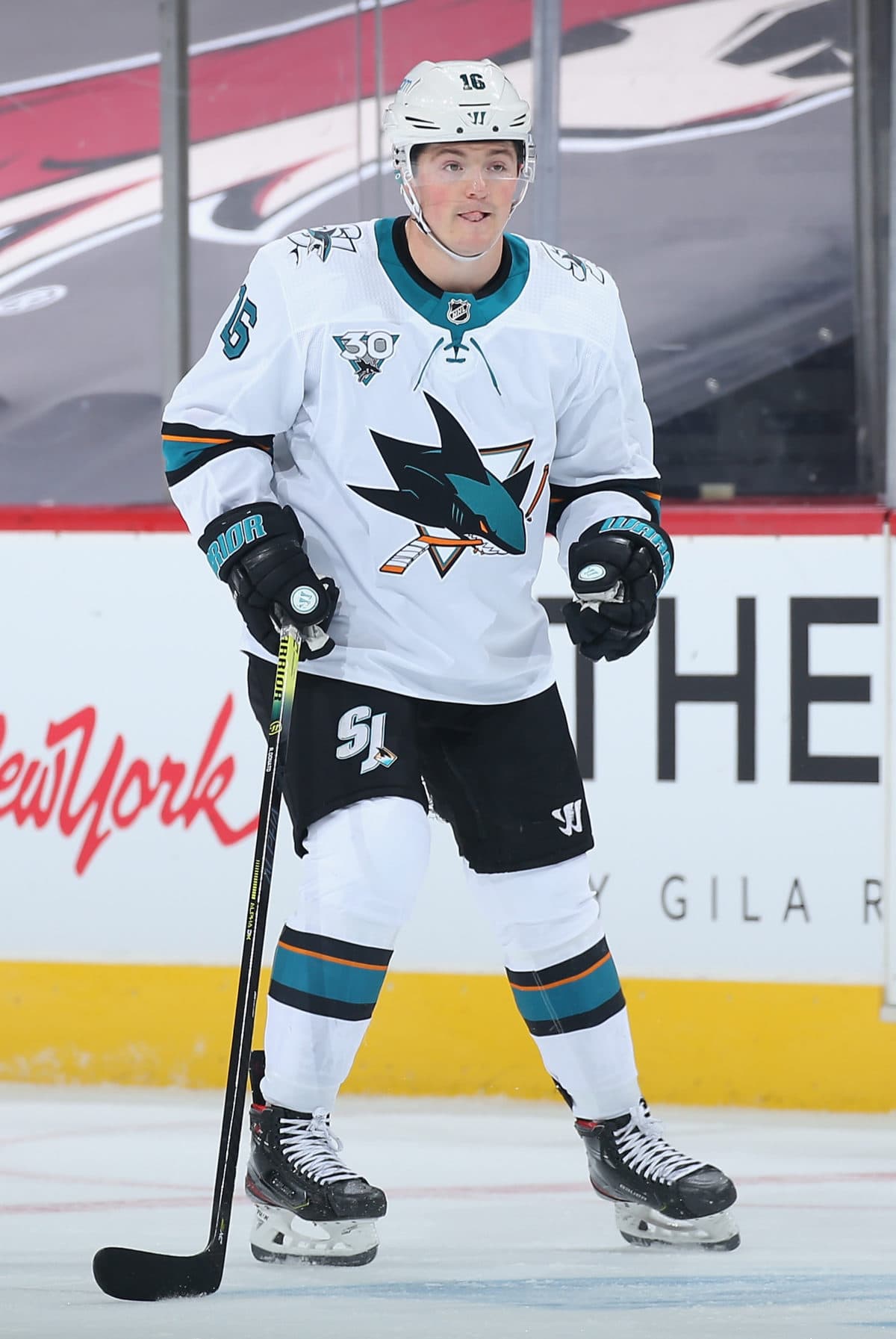 Another option is Ryan Donato, who has generally been very good this season. Donato has primarily played wing, including right-wing, even though left-wing was his most common spot in the past. He has spent some time at center, too, as indicated by his 36 faceoff attempts. He isn't likely a great option though as he sits just above Marleau and behind Gambrell in terms of relative Corsi per 60 minutes.
Taxi Squad Options
Rookie Sasha Chmelevski looks to be drawing back into the lineup. The 21-year-old has only drawn into one contest this season, where he looked very good. Since the Sharks didn't need more centers at that time with Hertl healthy, they elected to play Rudolfs Balcers instead. Now that they need another pivot, the tier two prospect may get an extended look to produce.
Chmelevski has taken some time to develop, but has excelled at every level he's played. The only one where he has yet to prove it is the NHL. His biggest issue has always been his skating, but he processes the game at a high level and can figure out where he needs to be very quickly, even if it takes him longer to get there than some. We can't draw many conclusions from his one NHL game, but this is an excellent opportunity for Chmelevski to impress the organization and contribute.
Good Time to be True
Alexander True was my choice as preseason breakout candidate. An injury playing in his native Denmark derailed this prediction and his ability to be ready for Sharks camp. He has played in four games for the Barracuda so far this season and has four points. I still think he could be a long-term bottom-six pivot for the Sharks. Maybe not this year, but if he gets the chance, he's shown in the past he can be serviceable. 
Critical Time
The Hertl COVID-19 positive test comes at a very unfortunate time. The Sharks were hoping to have a strong homestand and push for the fourth playoff spot in the West Division. Instead, they might be looking to rebuild or re-tool if things go as predicted against three of the strongest teams in the division – the Golden Knights, Blues, and Colorado Avalanche – during their next six home games.
---
---