The San Jose Sharks currently have 16 players signed, with 6 pending unrestricted free agents and 3 restricted free agents for the 2020-21 season. With only $14.1 million of cap space left and room for seven players before reaching the roster limit, the Sharks need to consider carefully whether these players are worth re-signing. Here is a short analysis of each player and my opinion of whether or not they should be re-signed (and let's face it, we both know you'll agree with me).
Let's start with arguably the most popular Sharks player:
Joe Thornton
'Jumbo Joe' Thornton has recorded 1,055 points in 1,102 games for the Sharks. However, his advancing age, declining ice time, and shrinking production means his value to the team must be measured differently than the other pending UFAs. However, his leadership both on and off the ice, his popularity with both his teammates and the fanbase, and 22 years of NHL experience will help to measure Thornton's value. Jas Kang, from Fear the Fin, proposed that Thornton is a third- or fourth-line player at this point in his career, who would most likely see his minutes and on-ice responsibilities decline. However, he can still be a good playmaker who can play with the second power-play unit and be a solid face-off man.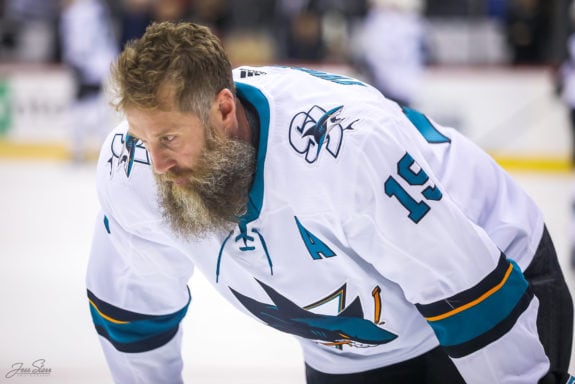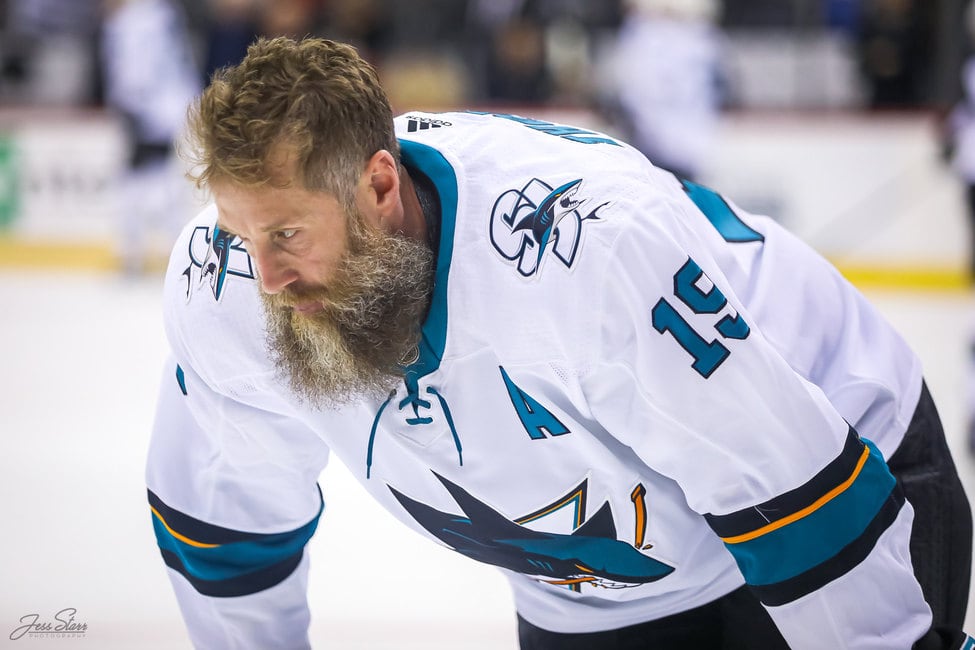 If Thornton was to stay with the Sharks for another year, a pay cut would be inevitable, however, any other player filling his roster spot would be a lower number anyway, and would come without the wealth of experience.
Kevin Labanc
Kevin Labanc is definitely a player that the Sharks are going to re-sign. He occupies a unique position, salary-wise, on the Sharks as he may end up falling into a non-existent middle class. The Sharks have eight players making over $5 million, and the rest of the team making under $2 million (one exception being Simek at $2.25 million). Something in the $3 million range for Labanc would not be unreasonable. There are comparables around the league with similar age and production in that pay range.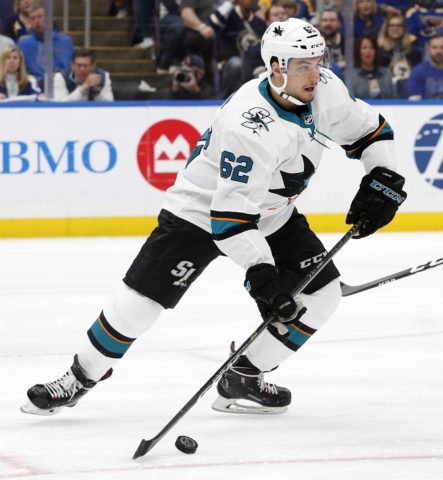 The Sharks could also go the route of a short bridge deal. At only 24 years old, the possibility of Labanc signing a two-year deal for less money with the hopes of his next contract being more lucrative is very high. As THW's own Ryan Szporer writes, whichever deal the Sharks decide to offer Labanc, one thing is clear, he looks to be at the top of their list of players to be re-signed.
Melker Karlsson
Melker Karlsson's three-year, $6 million deal has expired. Since his 2016-17 season, Karlsson's season point totals have been slowly declining. He finished the 2019-20 season with a mere 12 points. Between his low point totals and the Sharks lack of salary room, it would be surprising if the club decided to re-sign the 30-year-old. The Sharks may be better off giving some of their youth an opportunity at a lower price.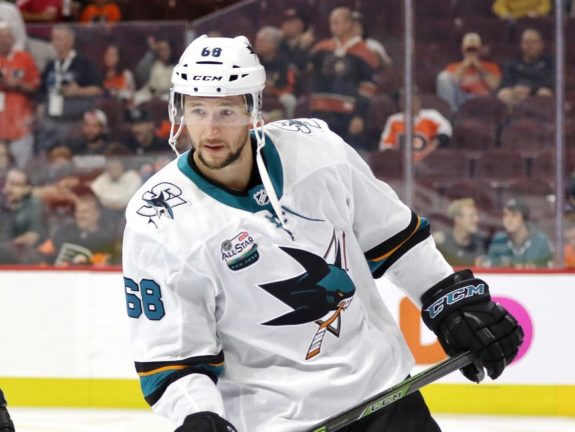 Though Karlsson has been with the Sharks since the 2014-15 season, unfortunately, his time may be up.
Stefan Noesen
When it comes to Stefan Noesen's standing as an unrestricted free agent, it would be surprising to see him re-signed to anything more than a two-year deal. After playing six games with the Pittsburgh Penguins, Noesen joined the Sharks and played 34 games. His $700,000 contract last season was the league minimum and his 9 points in 40 combined games for Pittsburgh and San Jose do not scream priority. The former 2011 first-rounder has struggled to stick with any consistency so far in his pro career, so it would seem that a minor league, depth signing is the only option for him in San Jose.
Antti Suomela
Antti Suomela played 20 games with the Sharks during their 2019-20 season. At 26, it is pretty clear the type of player that he is and what he can contribute to a team. That being said, with 7 points in 20 games this past season, he has not been the most important asset to the Sharks. Likely, Suomela would be a fourth-line forward if they chose to re-sign him. His 2019-20 contract with the Sharks was worth under $700,000.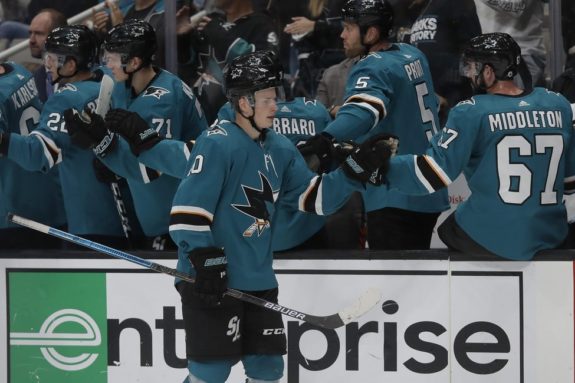 The Sharks are not spending much on this player and more likely than not, the money allocated for Suomela will go to someone of a similar price point who can become a known commodity.
Dalton Prout
Dalton Prout has only been with San Jose for a year, and in that year, he did not make much of an impression. An upper-body injury limited him to just two games in the shortened season. He had a few good years with Columbus, but following his 2015-16 season, injuries have continuously decreased the number of games he's been able to play.
Related: Sharks With 100-Point Seasons
That being said, Prout is known as a solid, tough player who plays a simple style and has been in the NHL for many seasons. If healthy, he is likely a reliable candidate to re-sign on a two-way contract and most likely will end up playing with San Jose's AHL affiliate. Prout could help younger players on the Barracudas learn the ins-and-outs of being a pro hockey player.
Brandon Davidson
Brandon Davidson played a modest five games with the Sharks during his 2019-20 season, after coming over from the Calgary Flames. The Sharks were Davidson's sixth NHL team.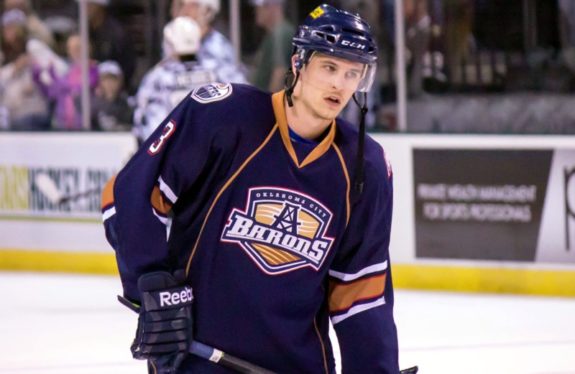 With his league-minimum $700,000 contract coming to an end, the Sharks have the decision whether to re-sign the unrestricted free agent. To put it simply, Davidson has been a journeyman, playing a career-best 51 games in 2015-16. Bringing back Davidson doesn't seem to make any sense. Leaving space for one of the Sharks prospects is more imperative, with Davidson not being a large enough asset to take a roster spot.
Jacob Middleton
Jacob Middleton is currently a restricted free agent for the Sharks. His entry-level deal was up at the end of last year, and Middleton has spent his whole career with the Sharks organization.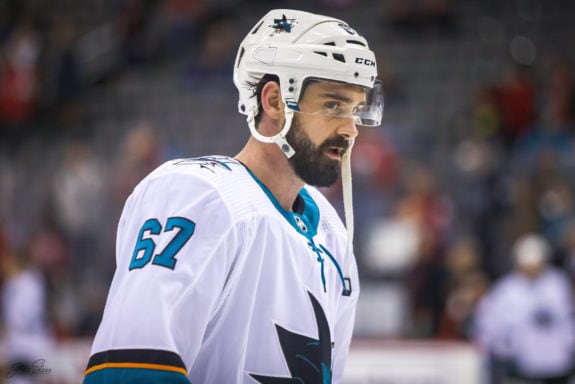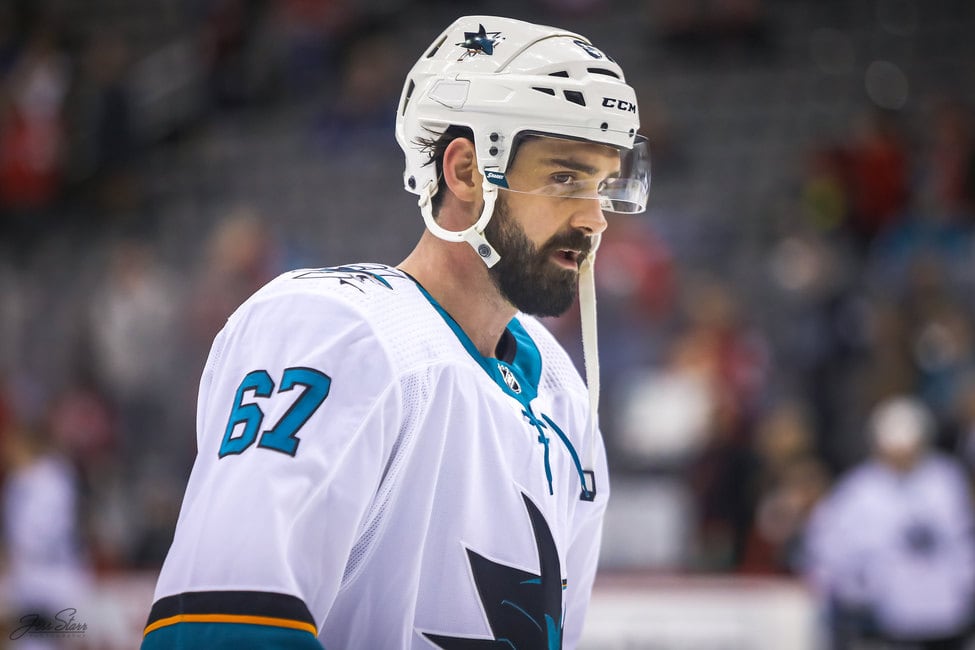 One option is for the Sharks to re-sign him and Middleton could spend most of his time with the San Jose Barracudas. He is only in his fourth year in professional hockey, leaving him some time to grow as a player and though he would be down the depth chart, he might turn out to be a player who can add some size. Davidson can become a reliable, stay-at-home type of defenseman that can be called upon when needed. There's no need to throw away the four years of development in their system just yet.
Aaron Dell
It is not shocking to say that the Sharks need their goaltending to be significantly better this year. Therefore, it is imperative that they find an upgrade to Aaron Dell. As THW's own J.D. Caldwell stated, Dell is not a "long-term solution" for the Sharks.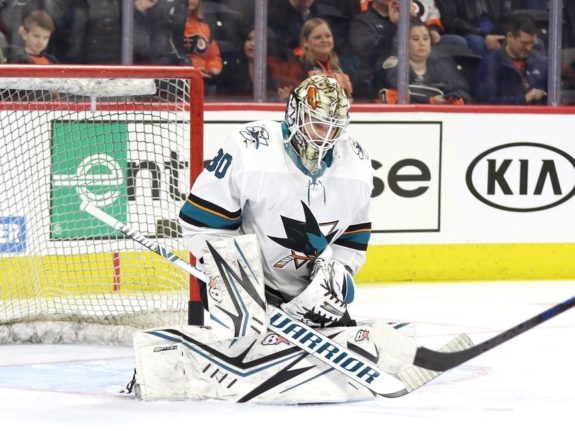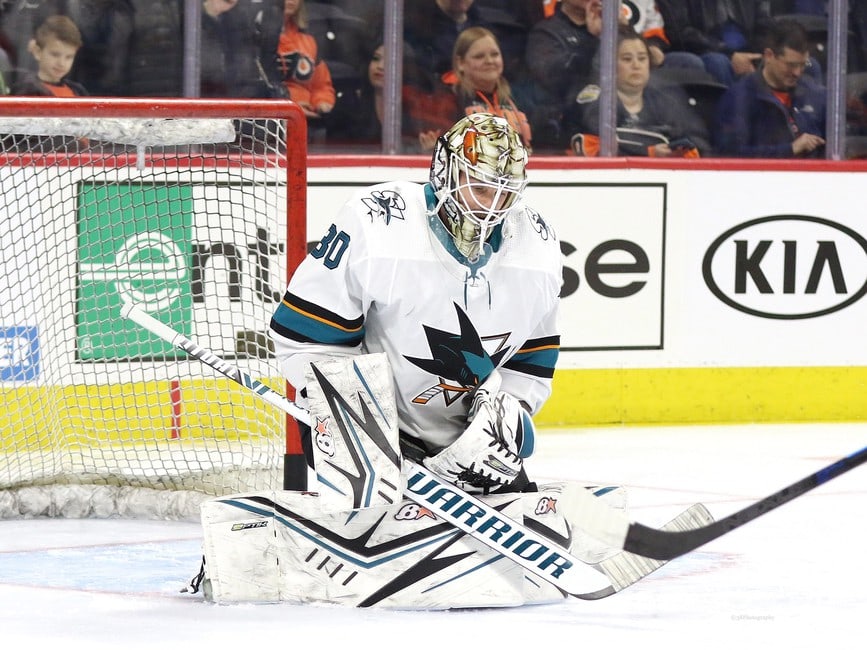 If Martin Jones' struggles continue, then their backup goalie will need to be someone who can shoulder a much bigger role. Dell doesn't seem to be that guy.
Related: The Worst Free Agent Signings in NHL History
With nine free agents and limited cap space left, the Sharks will need to thoughtfully ruminate over which free agents are worth re-signing. They have a variety of valuable options, but it is still undecided which one they will take. At least now, it is clear to you what option they should.
---
---
Sydney Hillis is currently studying Professional Communications at Ryerson University in Toronto (and no Grandpa Frank, that doesn't mean just learning how to talk). An avid San Jose Sharks fan (through all the trials and tribulations) Sydney is a Sharks journalist for The Hockey Writers. Despite never having visited San Jose, the love is sincere.