Last Friday, the league announced that the San Jose Sharks' series against the Vegas Golden Knights was postponed. This is because there were confirmed positive tests for the COVID-19 virus on the Vegas side. With this unexpected bye week, the Sharks and general manager Doug Wilson took advantage.
On the same day the games were postponed, Wilson announced that they were promoting two players from the San Jose Barracuda training camp. In corresponding moves, they sent nine players to the Cuda, notably including rookie forwards John Leonard and Fredrik Handemark, Joel Kellman, defenseman Jacob Middleton, and goalie Alexei Melnichuk.
With those moves made, how will it affect the line combinations ahead of Friday night's bout against the division rival Anaheim Ducks? Throughout the week, head coach Bob Boughner has been trying out combinations during practice, which will have some effect on how these lines could look.
Line 1: Evander Kane, Logan Couture, Kevin Labanc
Seem familiar? That is because that this was the first line for the majority of the season last year, and they produced quite well. At the end of it all last season, this line filled the second, fifth, and seventh-leading scorers on the team, in the same order as the line.
| | | |
| --- | --- | --- |
| Place | Player | Total Points |
| 1 | Timo Meier | 49 |
| 2 | Evander Kane | 47 |
| 3 | Brent Burns | 45 |
| 4 | Erik Karlsson | 40 |
| 5 | Logan Couture | 39 |
| 6 | Tomas Hertl | 36 |
| 7 | Kevin Lebanc | 33 |
| 8 | Joe Thornton | 31 |
| 9 | Barclay Goodrow | 24 |
| 10 | Patrick Marleau | 20 |
Top 10 Sharks point leaders in 2019-20 (Stats from NHL.com)
This season, however, its a bit different. The center and right wing of Couture and Labanc are the same, but Kane has been interchanging between the left and right wings on the second line with Hertl and Leonard.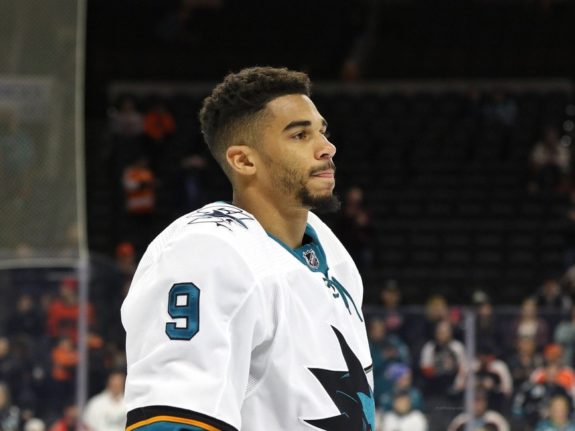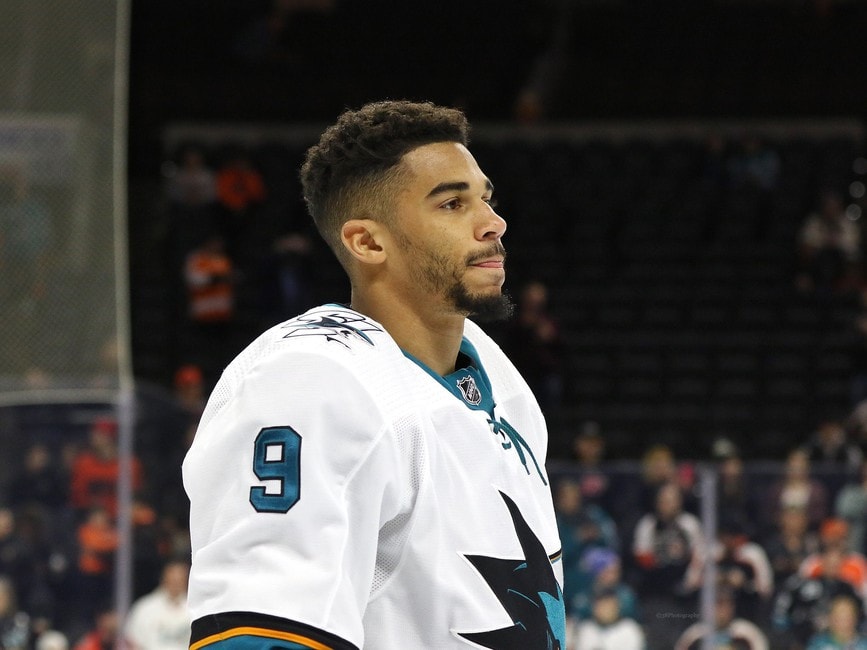 So far, Couture leads that line in points with six (three goals, three assists). Kane and Labanc, on the other hand, have five points, but Evander has one more goal. This first line would have a little bit of deja vu, but if the production is the same as the previous season, Sharks fans will not have any complaints.
Line 2: Ryan Donato, Tomas Hertl, Patrick Marleau
With Leonard now skating in the AHL with the 'Cuda, they had to make adjustments to this line. If you thought that recently re-acquired Rudolfs Balcers would fill in, given his experience on the second line with the Ottawa Senators, you would be incorrect.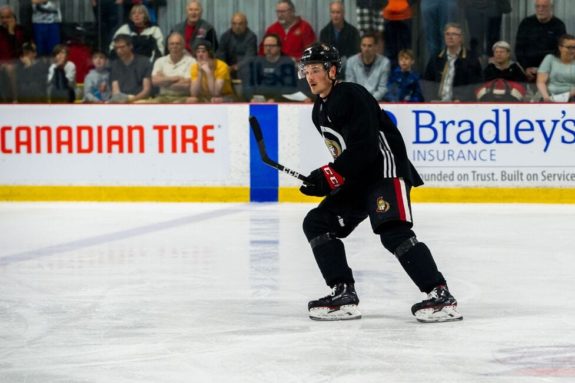 Despite the announcement Thursday morning that Balcers will be joining the team in Anaheim, he will not be playing. According to a Twitter thread from San Jose Hockey Now's Sheng Peng, Boughner wants to "see him in practice" first.
That said, this line of Donato, Marleau, and Hertl is something that was experimented with in practice when they returned to San Jose at the beginning of the month. According to San Jose Mercury News reporter Curtis Pashelka, moving Marleau to the second line is because of "balance."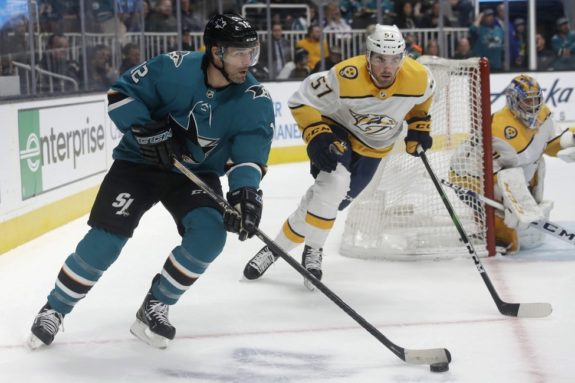 Pashelka also cited a quote from coach Boughner, who added another reason as to why they made this move.
"We've got to find a way to get Hertl's line going offensively, but also make sure that each line we roll out there is solid."

From 'Patrick Marleau moves up to second line as Sharks look for balance', San Jose Mercury News, 2/2/21
Of the players on that line this season, Hertl leads the pack with seven points (three goals, four assists). Donato, the new guy on the team from the Wild, hasn't slacked either, scoring five points (three goals, two assists). Marleau, however, has been centering the fourth line and is off to a slow start these past eight games, with one point. That came from an assist he tallied in the second game of the Minnesota Wild series back at the end of January. With Marleau's struggles this season, this line combination might be the key to get Marleau back to good form.
Line 3: Noah Gregor, Timo Meier, Dylan Gambrell
This line has been the same since the Jan. 24 game against Minnesota, where they came out victorious 5-3. Meier has been interchanged between the second and third lines this season, possibly due to lack of form, after he had a cold streak of points from the two games against the St. Louis Blues and the first game against the Wild on Jan. 22.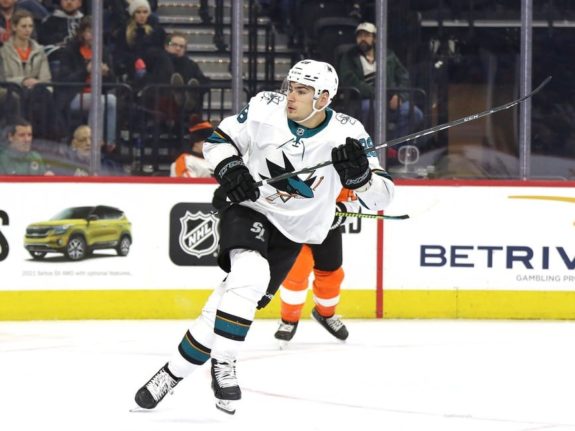 Gambrell is suffering a worse fate. He was a healthy scratch for most of the season, only making his season debut in the second game of the series against the St Louis Blues. He has one point in all five games he's played as of now, coming from an assist on a goal against the Colorado Avalanche.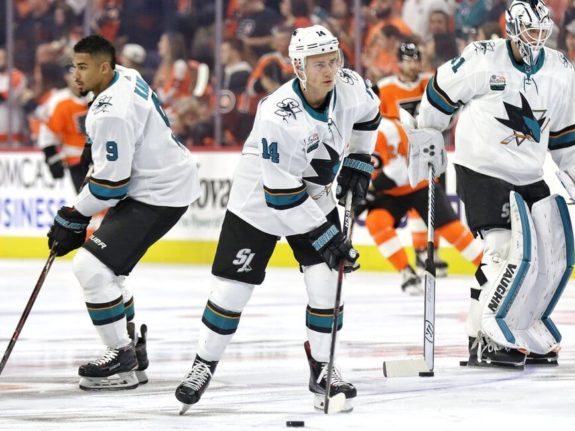 Gregor, on the other hand, has had a slow start — he has two points in the six games he's played so far. Both of those points came from a two-game goal streak, scoring once in the second Wild game and one more time in the first game of the Colorado series, where he got the second to last Sharks goal of that pitiful 7-3 loss.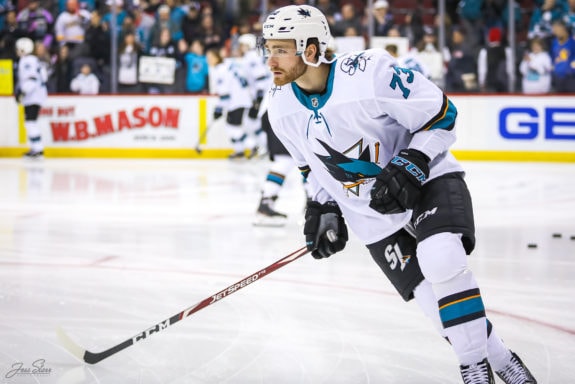 There's an old saying that goes, "If it ain't broke, don't fix it," which describes this line perfectly. If Gregor stays hot, Meier returns to form, and Gambrell steps up a bit more, there will be more accolades to tell about this.
Line 4: Sasha Chmelevski, Marcus Sorensen, Matt Nieto
Chmelevski, the Sharks' sixth-round pick from 2017, was supposed to make his NHL debut in the 3-0 loss to the Avalanche but was unable to because of a "roster issue," according to The Athletic Sharks writer Kevin Kurz.
At the beginning of this week, however, Pashelka tweeted a quote from coach Boughner about Chmelevski's status, saying that he wants to get him into the lineup Friday.
If this happens, Sasha will be centering the line with Sorensen and Nieto. These two have been on the fourth line for the majority of the season, though Nieto has been shifting between lines three and four when Stefan Noesen was in the lineup.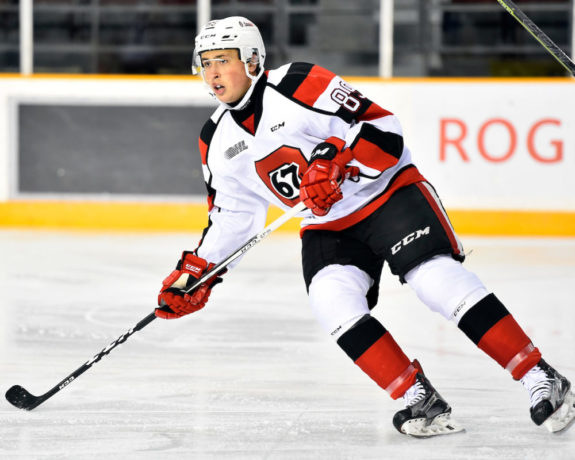 Nieto has had the majority of the production on this line, scoring three points (two goals, one assist), while Sorensen has one single point, coming from a highlight-reel goal against the Blues.
As mentioned in the tweet, Sasha is a Huntington Beach native, and it's been mentioned a few times that Nieto is a native of Long Beach, so it's pretty cool that two Southern California natives will be skating on the same line together.
This is how the lines will possibly look as the Sharks go into Friday's game against Anaheim. I'm very excited to see how these lines perform against a division rival, as well as performing off of an unexpected but maybe much needed week of rest.
---
---