The San Jose Sharks still have a lot of offseason work to do, so they should not be done making deals. The moves that they make could result in the Sharks being a lot better in the long run – maybe even a polar opposite of how they were last season. This will be an analysis of just some of the moves that they can and should make, and believe this, there is a laundry list of potential moves they could do before they drop the puck in January. 
Trading Marcus Sorenson
There are a lot of reasons why I think this, but why I mention this is that Marcus Sorenson has been riding the bottom six lines essentially his entire career with the Sharks, despite his speed. He also has a career plus-minus of minus-eight, and he's been in the minus category in three of the past four years, with the 2018-19 season being the only time he's been in the plus with a plus-10.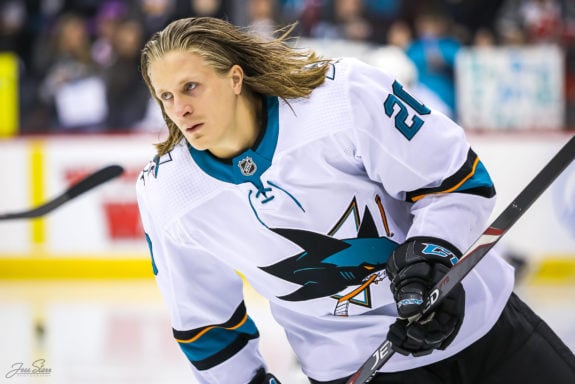 I think with those numbers, this makes him more of an obstacle than an asset to the team. If he was traded, the Sharks would save $1.25 million in cap space, which means there's more room to promote some people from the San Jose Barracuda or sign depth pieces. In terms of the return for him, I would project his value to be anywhere from a mid-to-late Day 2 pick (fifth to seventh round). 
Signing Another Forward for Depth (Particularly Younger)
I mention particularly younger here because I think of the New York Rangers of last year and how dominant they were in the regular season with their younger players.
Despite the Sharks' recent signing of Kurtis Gabriel to a one year contract, there are a few more younger forwards that they should take advantage of signing, specifically Anthony Duclair and Drake Caggiula. Duclair, who is 25 years old, came off of one of the best seasons in his career with the Ottawa Senators, netting 23 goals and 17 assists, a total of 40 points in all 66 games last season. He would be perfect in the top to middle-six forward role, either on the second or maybe third line, but the problem is his cost – his last cap hit was $1.65 million, so after his career season, he most likely wants a raise.
Drake Caggiula, who is 26, had Chicago Blackhawks' fans punching the air after he wasn't extended a qualifying offer. His production wasn't great last season, with only nine goals and six assists, for a total of 15 points in 40 games.
The Athletic's Scott Powers mentioned the main reason why Caggiula was part of the duo of players not to be qualified. 
"Ultimately, the decision came down to the Blackhawks' likely fear of what Caggiula and Koekkoek were going to cost them in the end. Caggiula and Koekkoek undoubtedly wanted bumps in pay. That's fair. Both have arguments for that as well. They probably deserve more than they're making."

(From 'Why the Blackhawks decided not to qualify Drake Cagguilia, Slater Koekkoek,' The Athletic, 10/8/20)
Caggiula's last cap hit was $1.5 million, and to a team like the Sharks that has just over $3 million in cap space, it may be quite steep for a pay raise (unless they do the aforementioned Sorenson trade).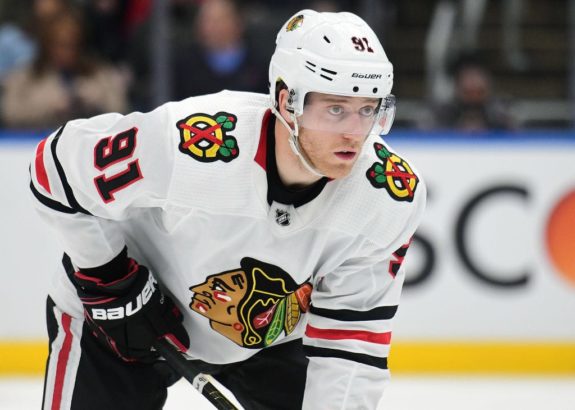 Besides this, If Caggiula were to sign with San Jose, he would probably take over that bottom-six wing role, most likely the left-wing. 
Signing a Third-Pairing Right Defenseman
This has been a major hole since last season. Doug Wilson and Bob Boughner tried to alleviate that hole after all the injuries to the defense last season, like putting Jacob Middleton, Nikolai Knyzhov, Tim Heed, and Dalton Prout in the lineup, but they ended up getting injured or sent back down to the San Jose Barracuda. They need someone that can be a permanent mainstay at that position.
The aforementioned Slater Koekkoek could be one of those that the Sharks consider. Koekkoek, who is 26, is another player that had lackluster production last year, with only a goal and nine assists, for a total of 10 points in 42 games. He wouldn't cost much if they were to sign him, as his last cap hit was $925,000. If he wants a raise, it may be at about $1.1 to $1.25 million, so he won't be as expensive. It's a low-risk, possibly high-reward scenario here.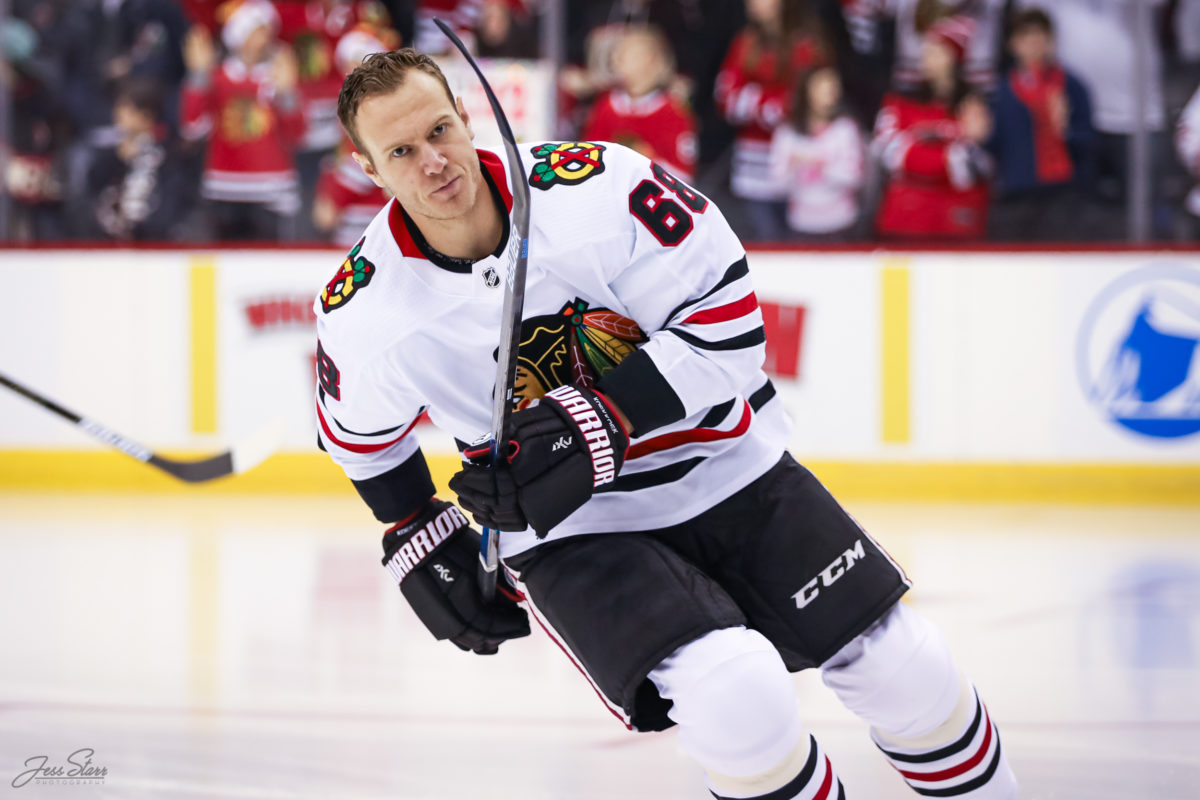 "Wait, what about Ryan Merkley or Brinson Pashinuk?" you may be thinking. Yes, they are indeed options, but there is the question that rides with all prospects, "Are they ready yet?" This means their numbers in junior and in college may say one thing, but their performance in training camp may say another. If the two are ready, then great, if not, they spend a season or two in the AHL developing and adjusting to the pro game. It is in that case that Sharks fans must have patience.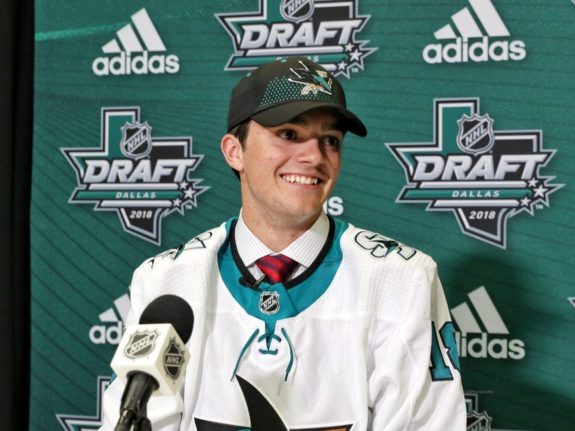 These are just three items off an ever-growing list of needs that the Sharks can and should do over the offseason. There may well be more options that will be added to these three items, such as a higher value for Sorenson, or more forward and defenseman options that they can talk to, so let's see what Doug Wilson decides to do.
---
---