Pavel Buchnevich has developed into one of the New York Rangers' better forwards, and played on the team's first line last season as a result. He should continue to play a big role on the team, and this is an important season for the Russian winger, as he is set to become a restricted free agent after it concludes.
Buchnevich's Rise
The Rangers drafted Buchnevich in the third round of the 2013 NHL Draft and after a few seasons in the KHL, he made his debut for the Blueshirts during the 2016-17 season. He played for both New York and the Hartford Wolf Pack of the AHL that season, finishing with 8 goals and 12 assists during his time with the Rangers.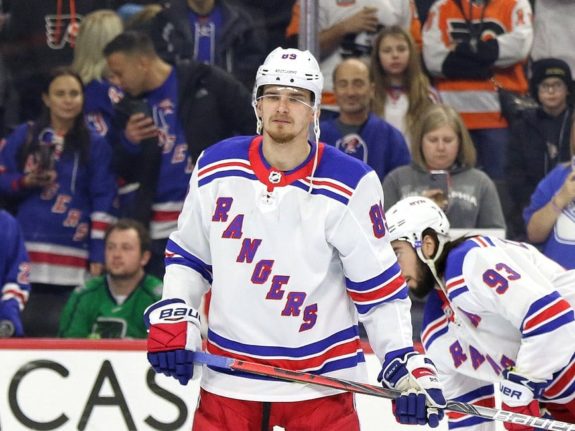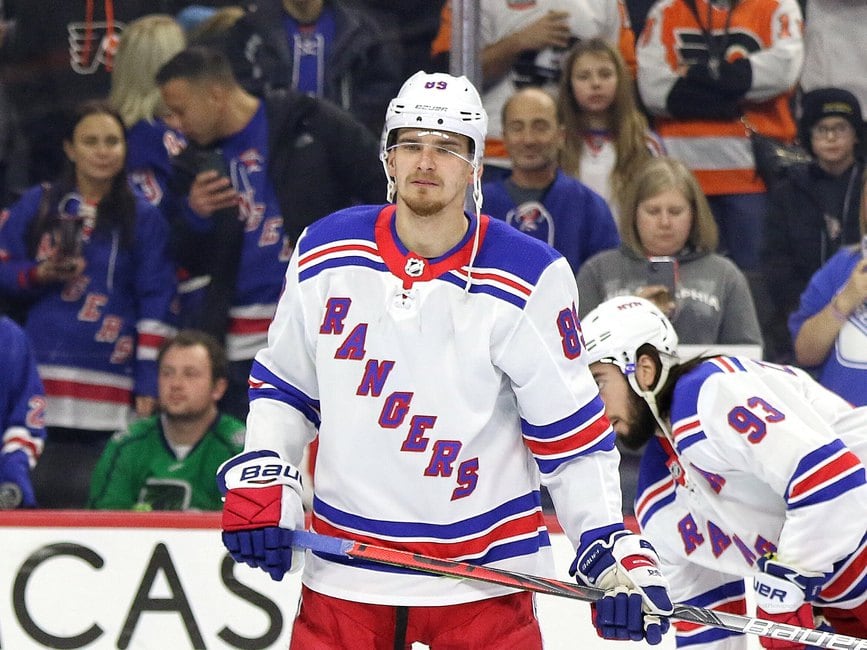 Buchnevich has steadily improved in each of his four seasons with New York, and as he has improved, his production has increased. He finished with 14 goals and 29 assists in 74 games during the 2017-18 season, then 21 goals and 17 assists in 64 games during the 2018-19 season, and, finally, 16 goals and 30 assists in 68 games last season.
Despite entering the league as an offensive winger and specializing on the power play, Buchnevich has improved his defensive play and positioning. He has also gotten stronger each season and his improvement in those areas helped earn him a spot on a line with Mika Zibanejad and Chris Kreider last season.
Buchnevich's Competition
While Buchnevich played well last season, he still has plenty of room to improve, and if he fails to do so, he could be replaced by a talented, young winger. Last season he moved from left-wing to right-wing to play on the team's top line. Kaapo Kakko plays the same position and while Buchnevich easily outplayed him last year, Kakko is extremely talented and could make a push to take his spot on the top line this season.
In addition to playing on the first line last season, Buchnevich got plenty of opportunities on the power play. He had four goals and five assists on the power play last season and in his career, he has 17 goals and 24 assists on the man advantage. However, early in his career, he got ample opportunities on the power play because of the Rangers' lack of depth among forwards during their rebuild. So far, the rebuild has gone smoothly and because of that, the Blueshirts now have a very talented group of forwards.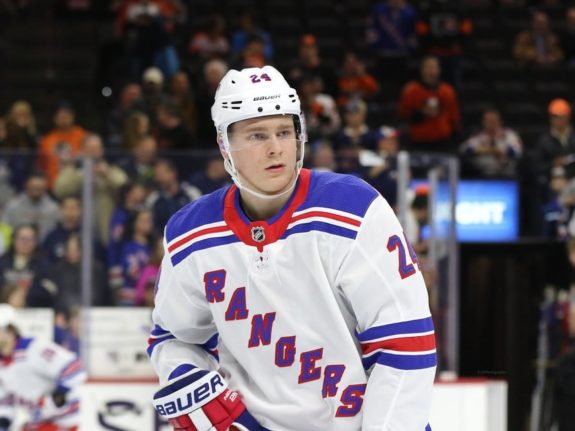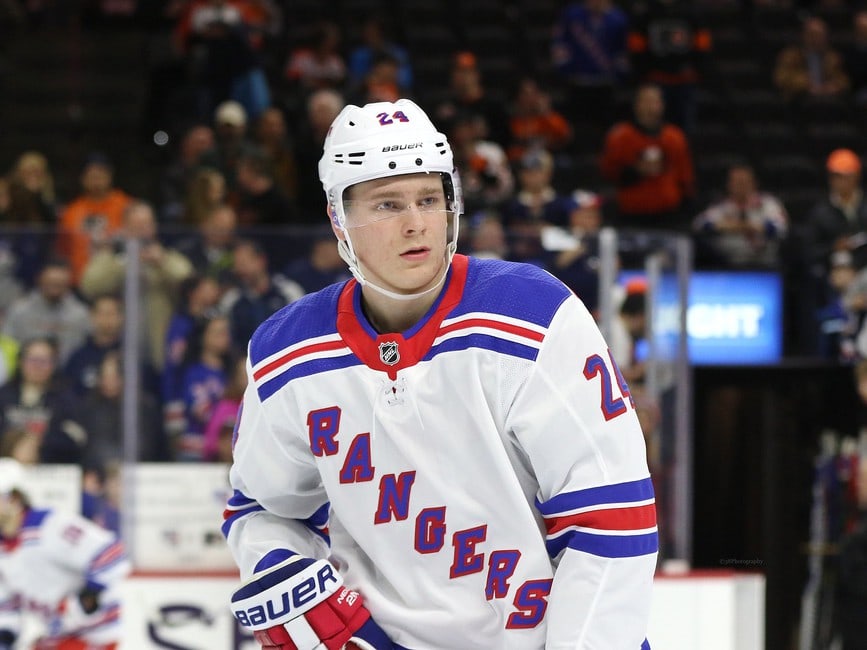 In addition to Kakko potentially getting playing time on the top power-play unit, first overall pick Alexis Lafreniere will likely also see ice time on the power play. He was the consensus top pick in the draft and while he is only 19 years old, he already has the skills to be an offensive weapon for the Rangers. His playmaking ability, quick hands and good shot could land him a spot on New York's top power-play unit in his first season.
Contract Situation
While Buchnevich is slated to be a restricted free agent after this contract, he could be due for a raise if he plays well this season. In theory, the Rangers could afford to give him a raise, since they cleared quite a bit of cap space by buying out the remainder of Henrik Lundqvist's contract and trading Marc Staal. In addition, Brendan Smith will be a free agent after this season. However, they have an extremely young core and will have to keep in mind that they will eventually have to give their young stars raises in the next few years.
In addition to their young players, the Rangers have to set aside money to re-sign Zibanejad, who is set to become an unrestricted free agent after the 2021-22 season. He is heading into the fourth year of a team-friendly, five-year, $26.75 million contract and is due for a massive raise.
Moving Forward
While it remains unclear how much longer Buchnevich will play for the Blueshirts, next season will be a crucial one for him. Given that he is just 25 years old, this is an opportunity for him to impress the Rangers and earn a long-term contract extension. He could also end up being traded if he struggles next season or if the Rangers feel they can not afford to re-sign him.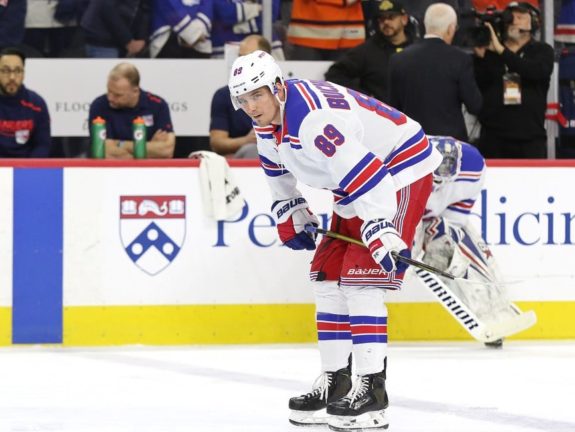 The Blueshirts should be a highly skilled team and should produce well offensively, which bodes well for Buchnevich. He will have plenty of talent around him. He may also play a more significant role defensively this season, and get more ice time with the team holding on to leads late in the game as well as on the penalty kill.
Despite the influx of talented young forwards on the Rangers, Buchnevich will be a key player for the team next season, and will have the opportunity to prove to the organization that they should keep him in New York. He has steadily improved throughout his career and will have to show he can continue to improve next season in order to secure his spot with the Rangers for years to come.
---
---