After months of uncertainty due to the COVID-19 pandemic, The NHL Players Association and the NHL have agreed on a deal that the 2020-21 season will start on Jan. 13 with a slate of 52-56 games.
This means that San Jose Sharks fans will finally be able to hear those familiar voices on tv and radio, Randy Hahn and Dan Rusanowsky. The last game they called was a 6-2 loss against the Chicago Blackhawks last March. That game ended the Sharks' season on a sour note after the league shut down a few days later.
So, who are these broadcasters? They are an experienced duo of lead broadcasters who convey their own love and passion of the game through their respective airwaves and bring their expansive resumes to the Bay Area's eyes and ears.
Randy Hahn
Hahn has been with the Sharks since the team's debut season in 1991-92. He calls games on the Sharks' TV affiliate NBC Sports California alongside Jamie Baker and Brett Hedican, both former NHL players.
Hahn did not start in San Jose, however. According to his bio on the San Jose Sharks website, he has been broadcasting for over 30 years. Those years contained play-by-play but also being the interim host for KPIX 5's former show, Evening Magazine.
One of his more interesting tidbits of experience came during the 1994 World Cup, when he called all the matches for ABC and ESPN.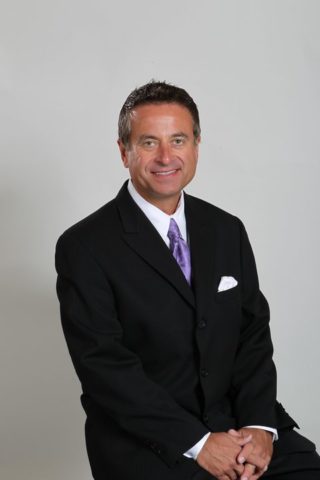 In April 2007, on Seagate's "In The Crease," Hahn said that he's "got the greatest job in the world." He then talked about what it feels like for him to call a game during the season.
"For 70 nights a year during the regular season and then a dozen or so more in the playoffs, I show up for work and am immediately transported into an electrifying environment,"

Randy Hahn
As the cliché goes, "if you love what you do, you never work a day in your life." By that standard, Hahn isn't working when he calls a Sharks game. He brings knowledge and experience that has won him 8 Northern California Emmy awards.
Dan Rusanowsky
If you miss Hahn calling the game on NBC Sports California, there is a great alternative: the broadcast on the Sharks' radio network, led by Rusanowsky. He brings an energy that's as exciting as watching a game on TV or being at SAP Center.
Rusanowsky, like Hahn, has been with the Sharks since the beginning. In 2013, he was inducted into the Bay Area Radio Hall of Fame in the sports category and received the Sherwood Award in 2019 from the Hall of Fame. He has broadcasted over 2000 games called from the broadcast booth with the Sharks' affiliate in the Bay Area, 98.5 KFOX.
According to KFOX's website, Rusanowsky first worked for the American Hockey League's New Haven Nighthawks, the former affiliate of the Los Angeles Kings, calling games for five years between 1986-1991. Before that, he worked for St. Lawrence University's NCAA D1 Hockey program as a play-by-play broadcaster from 1979-1986.
Kevin Kurz of The Athletic interviewed Rusanowsky in 2018 when he reached the 2000-game milestone and he spoke of his favorite memories:
"I've always thought about this. I think some of the ones that are obvious are Patrick Marleau scoring a goal against Detroit in the playoffs in 2010, Joe Thornton set him up on a 2-on-1. It was one of those moments where it just felt good from the time that the play started,"

from 'A conversation with Sharks radio voice Dan Rusanowsky: On his 2,000-game milestone and his favorite moments', The Athletic, 1/18/18.
The San Jose Sharks has an episode of Sharks Playoff Moments of that Marleau goal on their Youtube channel, which features Rusanowsky's call.
Rusanowsky included more moments like those two in his book, "If these walls could talk: Stories from The San Jose Sharks Ice, Locker Room, and Press Box", which was published in 2018.
These are the two Sharks broadcasters fans will be hearing for 52-56 games this season through TV and radio. With Hahn's knowledge and expansive resume full of accolades, and Rusanowsky's own experience and history, it is safe to say that fans are in good hands no matter which side of the broadcasting spectrum they choose.
---
---