One thing that we know about the 2020-21 NHL season is that for the second straight year, it will a shortened season. During the upcoming season, there will be several members of the Boston Bruins that will be closing in on personal milestones. Let's take a look at what milestones might be reached during the season.
Tuukka Rask
The Bruins' top goalie Tuukka Rask enters the season nine wins shy of 300. If it was not for the play of backup Jaroslav Halak the last two years, he would most likely have already reached the milestone. Rask has played in just 87 of Boston's last 152 games regular-season games thanks to Halak giving him more rest for a playoff push.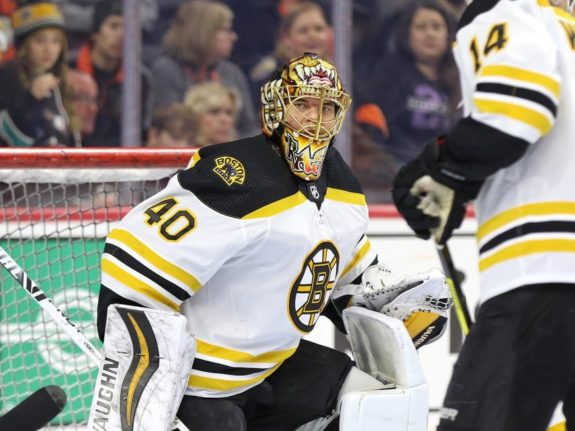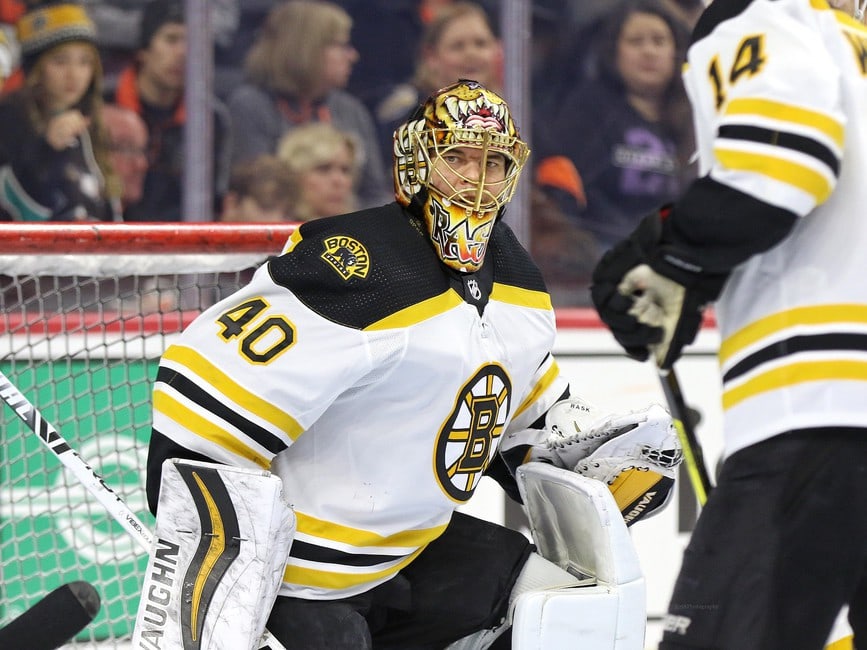 Rask is entering the final year of his eight-year, $56 million contract. He has hinted at the possibility of retirement following the season, but it's hard to see the Vezina Trophy runner-up from last season actually hanging it up at 34 years old when the season ends. If he reaches 300 wins this season, which he should, anything is possible.
David Pastrnak
One of the game's bright, young, and gifted goal scorers, David Pastrnak is on the verge of hitting four milestones. Three are within reach, while one might have to wait another season, depending on how many games the first-line right wing misses recovering from offseason right-hip surgery in September. He currently has a mid-February return date.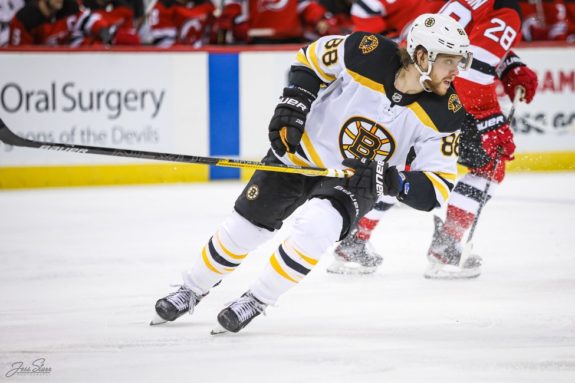 Pastrnak enters the season one assist short of 200 and 10 regular-season games played short of 400. He has 379 career points and should have no problem recording 21 this season for 400 in his career. When he begins his season, he will need 21 goals to reach 200.
With the season already shortened and Pastrnak missing some time, when he returns and gets into game shape will determine how many games he plays in. Twenty-one goals in a shortened season could be tough to reach, but if there's someone who can score goals in bunches, it's the Maurice "Rocket" Richard Trophy co-winner with Alex Ovechkin of the Washington Capitals from a year ago.
David Krejci
The Bruins' second-line center has been one of the better playmakers during his 14 seasons in Boston. He enters this season with 686 points and should have no problem getting on the scoresheet 14 times reaching 700 for his career if he stays healthy this season.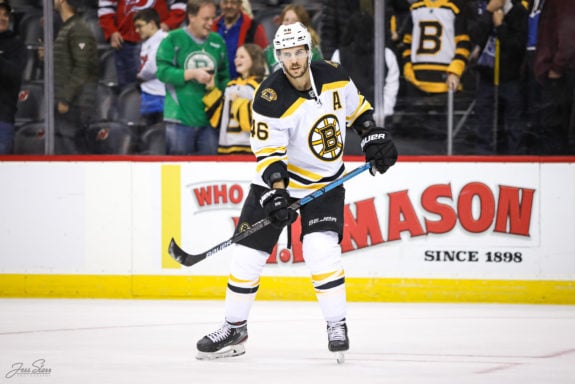 David Krejci is also 21 assists short of 500. In 2012-13, he had 23 assists in 47 games and two seasons later he had 24 in another 47 games. If that trend can continue in a shortened season of around 56 games, the Bruins' alternate captain will come close to hitting the mark needed. Krejci also needs 18 assists to pass former Bruin Rick Middleton for eighth on the team's all-time list.
Charlie Coyle
Acquired from the Minnesota Wild at the trade deadline in 2018, Charlie Coyle has settled into the third-line center role for the Bruins. He has two milestones that he could reach this season, but one might be tough.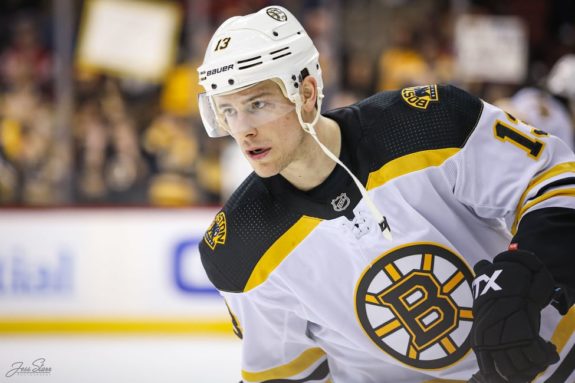 Coyle needs 15 points for 300 in his career and that is reachable for the 28-year-old Boston native. He enters the season with 176 assists and getting 24 will be a tall task for 200. In his season and a half with the Bruins, he has 25 assists combined in 91 games. Last season, he had 21 in 70 games. This will be tight for him to reach and he may have to wait until the 2021-22 season to hit the mark.
Brad Marchand
Boston's first-line left wing is 10 goals away from 300 as he begins his 12th season with the Black and Gold. Recovering from sports hernia surgery in September, he will be cutting it close to being on the ice when the season begins. He has a mid-January return date, around when the league is hoping to launch the season.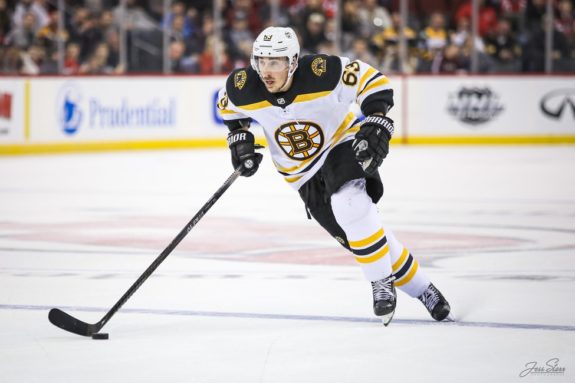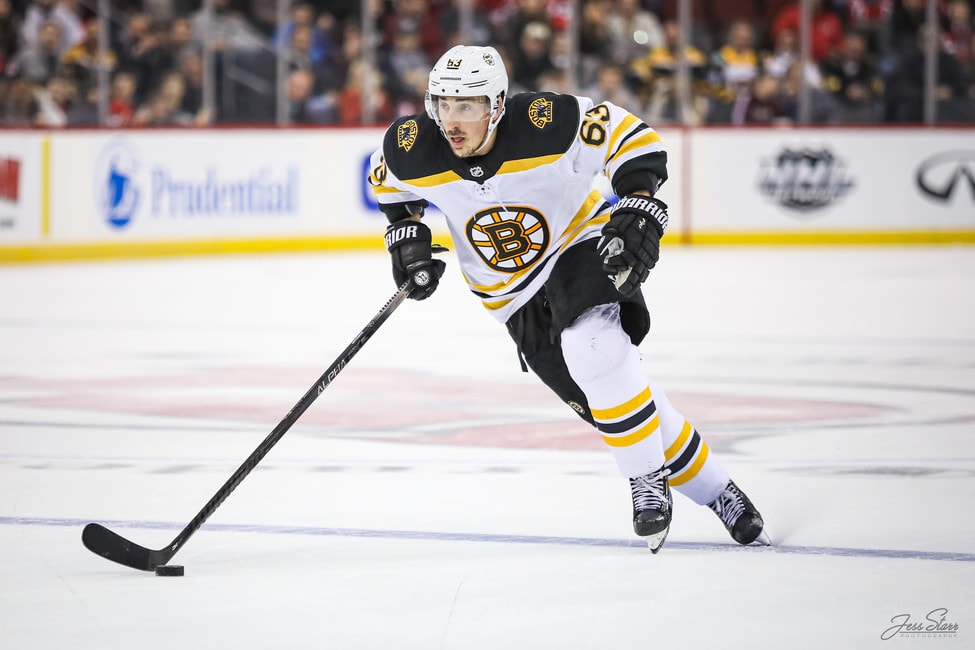 Brad Marchand was the Bruins' second-leading scorer last season with 28 goals and 59 assists, and has been a 30-goal scorer in four of the last five seasons, becoming one of the game's consistent point producers. Unless there's a setback with his rehab or another injury occurs, 10 goals are almost certainly in the cards for Marchand this season.
Charlie McAvoy
Quickly becoming one of the NHL's better young defensemen, Charlie McAvoy begins the season with 92 career points, eight shy of 100 as he enters his fourth season with the team. The Boston University product had a career-high 27 assists in 2019-20.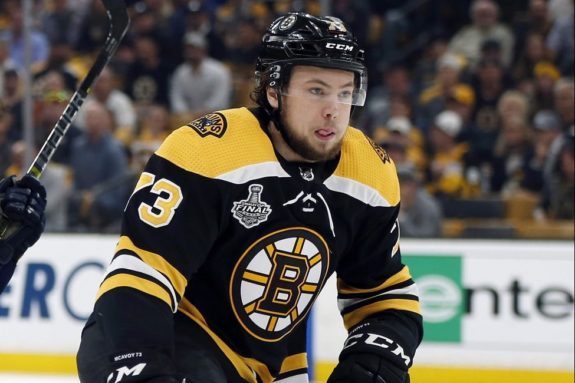 Not known as a big point producer, he will be one of the Bruins' younger defensemen that will be looked upon to fill the void left by Torey Krug who left in free agency for the St. Louis Blues. Replacing Krug's production is nearly impossible for McAvoy to do himself, but he will be part of the defensive group that will need to see an increase in production on the scoresheet.
Brandon Carlo
Already entering his fifth season at just 24 years old, Carlo is closing in on 300 games with the Bruins and needs to suit up three times to reach the mark. He has been a dependable defenseman, missing just 19 regular-season games. At 6-foot-5 and 212 pounds, he brings physical play each night, which makes it even more impressive that he has played in 297 career games already.
Matt Grzelcyk
The third and final defensemen on the list, Matt Grzelcyk is closing in on 200 career games with the Bruins, having played in 197 in his first four seasons. The Boston native re-signed with the Bruins in October for four years and $14.75 million. At 26 years old, he is the oldest of the defensive group with McAvoy and Carlo, but the trio figures to be the foundation of the Boston defense for years to come.
Plenty of Milestone to Keep an Eye on
For the second consecutive season, the NHL is looking at a shortened season because of the coronavirus pandemic. Despite not playing the normal 82-game schedule, there are plenty of individual milestones within reach for the Bruins and their mixture of young and veteran players.
---
---