It's likely that Detroit Red Wings general manager Ken Holland will wait until the last minute to decide on his team's trade deadline stance. This directly impacts winger Thomas Vanek, who has enjoyed a breakthrough season with the Red Wings and is a highly coveted trade target.
Through Detroit's 53 games, Vanek has suited up for 41 contests and potted a team-high 13 goals. His 33 points rank second on the Red Wings, only trailing captain Henrik Zetterberg and his 38 points.
Given Detroit's subpar record, Vanek's performance and the trade market, the Red Wings could conceivably acquire a solid return for the pending free agent. But, if the Red Wings turn their season around and are close to making the playoffs for the 26th consecutive season, should they still look to deal Vanek?
Vanek's Value
What would a team get in Vanek if they acquired him? He's a physical, middle-six winger with a right-handed laser for a shot. Vanek can play multiple roles on the power play: net-front presence or off wing on the half-wall. He also comes with a $2.6 million cap hit – a reasonable amount that could be reduced if the Red Wings retain part of his salary.
In 63 career playoff games, Vanek has scored 20 goals and produced 34 points. His 0.31 goals per playoff game pace could help a team looking for depth as the postseason approaches.
Net Worth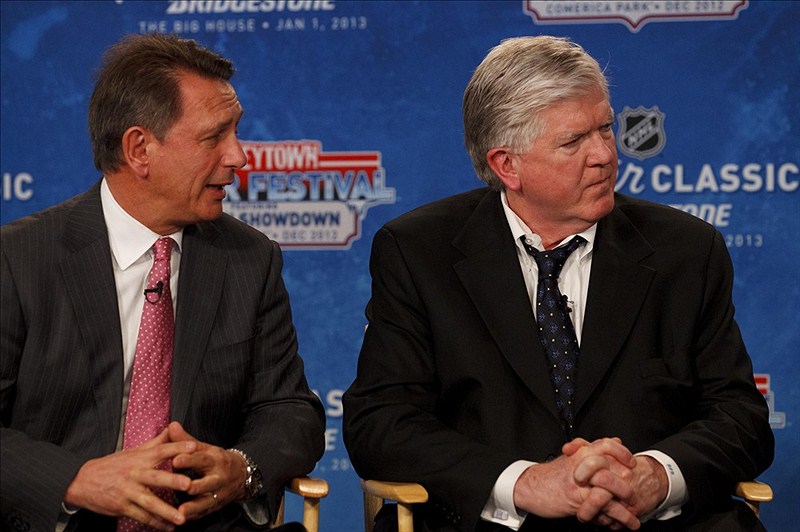 Because so many teams are in the playoff hunt this season, there are only a few true sellers. Out west, Colorado and Arizona will be looking to deal. But in the Eastern Conference, every team is within striking distance of the playoffs. This lack of supply in the market drives up the price of quality players like Vanek.
The general consensus among scouts is that this year's draft class is weak compared to recent years, so teams may be more open to moving their 1st round pick. Is Vanek worth a 1st round pick? Probably not, but some teams may be more desperate than others. Remember, the Red Wings once traded their 1st round pick to acquire Kyle Quincey.
Looking back at last year's deadline, a few trades stand out as comparables to a Vanek deal:
Colorado acquired Mikkel Boedker from Arizona for Alex Tanguay, Connor Bleackley and Kyle Wood.
Boston acquired Lee Stempniak from New Jersey for a 2017 2nd round pick and a 2016 4th round pick.
Anaheim acquired Jamie McGinn from Buffalo for a conditional 2016 3rd round pick.
New York Rangers acquired Eric Staal from Carolina for a 2017 2nd round pick, a 2016 2nd round pick and Aleksi Saarela.
Florida acquired Jiri Hudler for a 2016 2nd round pick and a 2018 4th round pick.
Chicago acquired Andrew Ladd, Jay Harrison and Matt Fraser for Marko Dano, a 2016 1st round pick, and a conditional 2018 3rd round pick.
Each of Boedker, Stempniak, McGinn, Staal and Ladd were "rentals" at the deadline and none re-signed with their acquiring team. Stempniak's 41 points at the 2016 NHL Trade Deadline were the most among the five – a total Vanek can reach before this year's deadline.
Should the Red Wings Trade Vanek?
If Detroit can get a 1st round pick for Vanek, they should absolutely trade him regardless of where they are in the standings. That pick could be used in a package to acquire a top defenseman over the summer. Or Detroit can simply bolster their prospect pool and draft a player with that pick.
Acquiring a top prospect could be beneficial too, depending on the player. A prospect who is exempt from the Vegas Expansion Draft would be ideal.
But if the best offer the Red Wings can get is a 2nd round pick (from a playoff bound team), Detroit's standings come into play with the decision-making. If the Red Wings have a chance, keep him. If not, pull the trigger.
Should the Detroit Red Wings trade Thomas Vanek? Comment below with your take.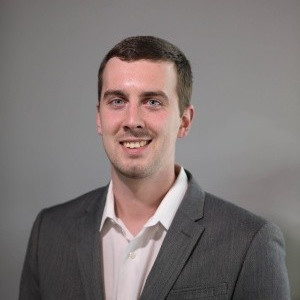 Tony Wolak is based in the Washington D.C. area and covers the Detroit Red Wings for THW. As a former junior and college hockey player, Tony has a unique perspective on Red Wings topics.