The NHL Trade Deadline is March 1, 2017. In other words, the final day for teams on the playoff bubble or currently fixed to make a long playoff push to round out their rosters with additions that could take them from contenders to favorites to win the Stanley Cup.
Cue the Edmonton Oilers — a team finally poised to play in postseason action. There is still work to do, but the franchise will be a buyer at this year's deadline and they'll be carefully analyzing what's out there in the marketplace. What might the Oilers look to add to help them do more than just appear in the playoffs? Who can they acquire? What will they give up?
The Plan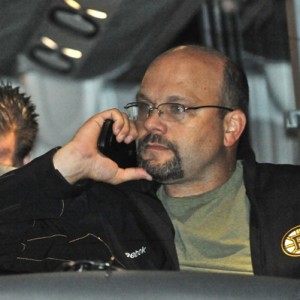 The answer may surprise fans. While the Oilers have weaknesses, word is, the team isn't looking to be major players at the deadline. As a result, that big blockbuster trade that some fans are hoping or expecting to see, likely won't happen. Instead, small rentals seem to be the direction the Oilers are heading and much of that change depends on the acquisition cost of attaining said player versus in-house solutions.
Why?
Not going all in on available assets begs the question: What are the Oilers thinking? The answer is, Edmonton may view some of their internal assets as returns that match, if not exceed, the impact adding what's out there in the marketplace at an affordable price would bring. Case in point, Darnell Nurse.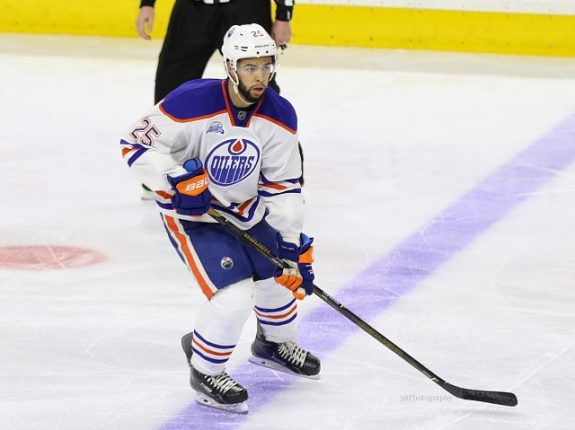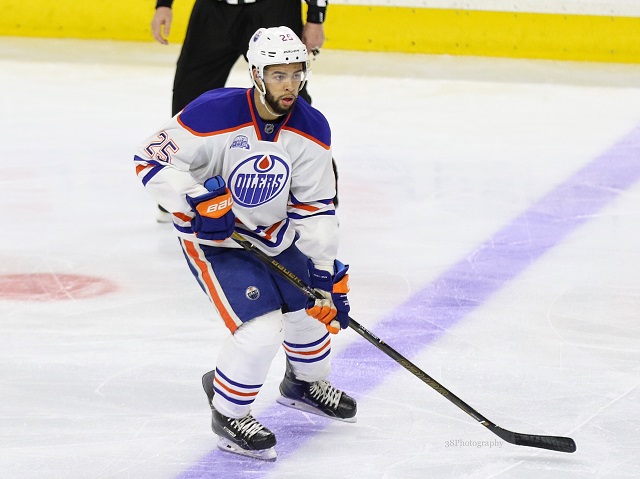 Darnell Nurse
Nurse came out of the gate strong in 2016. While he hasn't been on the ice to welcome in 2017, he is on the mend, finally skating after ankle surgery that has sidelined him for an extended period of time. His early recovery is welcome news for the Oilers who are speculating he'll be back around the early stages of March.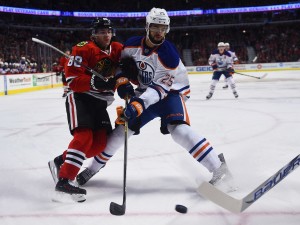 A talented prospect with tremendous upside, Nurse was progressing in trouble areas of his game. Making smart hockey plays in his own zone had often eluded him in the early part of his NHL career, but he'd seemed to be correcting that. Contributing on offense wasn't his forte in his rookie campaign, but he'd begun to add that element to his game. All the while, he'd continued to be a menacing, gritty and nasty force to play against which made him beloved in Oil Country.
He was averaging between 17 and 18 minutes per game and because he was handling his newfound responsibilities so well, he saw increased ice time against tougher competition. He always was, but now is, undoubtedly, a huge part of the Edmonton Oilers future on defense.
Is Relying on Nurse the Way to Go?
Being a part of the future does not necessarily make one the best option in the present. While I see Nurse's return as something the Oilers are counting on, I'm not necessarily sold this is the right course of action.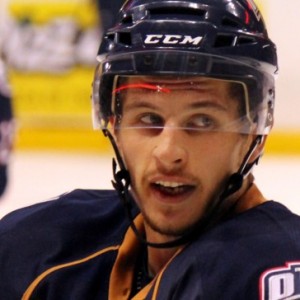 Nurse's progression at the start of the year doesn't guarantee an immediate return to that level of play. He's missed a lot of time and there's bound to be hiccups. To lay heavy responsibility on his shoulders isn't something he'd shy away from, but it doesn't make it a wise decision.
Look no further than a player like Brandon Davidson. Davidson played brilliant hockey during the 2015-16 season, only to come back and struggle this season to regain his form. Sure, the circumstances are not identical, but Nurse and Davidson are following similar paths.
Returning players often take some time to get reacquainted and while Davidson is now turning the corner in a positive direction, he had opportunities this season to work his way back in slowly. Nurse won't have that luxury if the Oilers are counting on him as a difference maker in a playoff push.
So too, ankle injuries are a funny thing. They aren't something to haphazardly disregard and they, potentially more than any other injury, can set a player back in terms of development and skating ability a great deal. Should Nurse see any side effects of lingering issues with his injury, the Oilers will regret ignoring an invitation to better the team externally.
So Now What?
The Oilers should consider themselves lucky. They've been winning games without Nurse in the lineup and when he returns, he'll offer more flexibility and another option for the playoffs.
However, if Edmonton looks to trade Davidson out of fear they'll lose him for nothing in the expansion draft, or should Edmonton continue to see injuries to some of the blue line corps, can Edmonton rely on the maybe that is Nurse returning to the lineup?
It sounds as if the Oilers are looking to do just that. Sure, Nurse may come in and make a difference the way a trade deadline acquisition might — the timing does make sense. Nevertheless, it might be wise for someone in management to strongly caution against this approach. A number of variables make Nurse a pretty big question mark. And, as much as I'm a fan, there must be better and stronger options on the table.