The St. Louis Blues' 2022-23 season was a shocking disappointment for fans and management alike, leading to the team becoming sellers at the trade deadline and ultimately finishing in a draft lottery position outside the playoffs. So who bears the blames for the team's failings? And who succeeded despite the team's struggles? That's what we'll look to identify in our 2022-23 Blues' Report Cards series.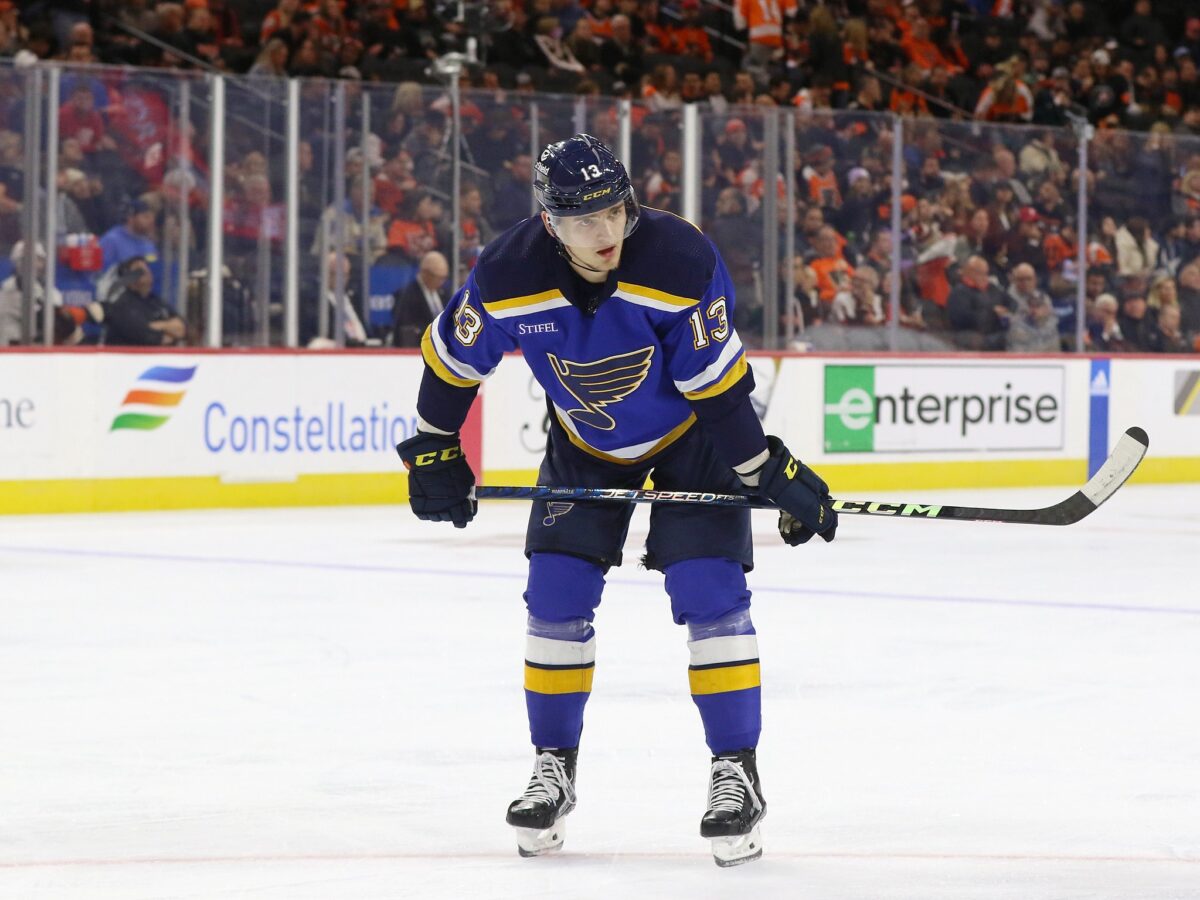 After offseason shoulder surgery in 2022, Alexey Toropchenko's original time frame for a return was supposed to be at some point in December. But as training camp and the preseason got underway, rumors began to swirl that the 6-foot-6 Russian forward's rehab was going extremely well and he was trending toward a much earlier return. Without playing a single preseason game, Toropchenko broke camp on the St. Louis Blues' active roster and was in the lineup on opening night. He provided the Blues with size, speed, and physicality in their bottom-six throughout most of the 2022-23 season.
What Went Right: Claiming a Role
Coming into this season, Toropchenko had accumulated only 28 NHL games, scoring just two goals in the process. Given his size and tendency of being a physical player who is effective on the forecheck, a steady role on the fourth line seemed to suit him well. He earned decent ice time this season (12:05 per game), posting a career-high 19 points (10 goals) in 69 games.
Perhaps his greatest value to the team was when he was asked to play a more defensive style of hockey. Toropchenko was one of the Blues' mainstays on the penalty kill this year and as a whole blocked 46 shots and racked up 122 hits, the latter being good for fourth on the club.
One unforeseen aspect of him as a player that came out this season was his using his voice with the media and within the locker room. Typically in the NHL, young players are seen and not heard, but after a particularly disappointing loss to the Vancouver Canucks in February, Toropchenko let his frustrations be known.
Related: Blues 2022-23 Report Cards
---
Latest News & Highlights
---
"I don't know what's going on, but especially for fans, you cannot play like that. Like I said, you need to play for fans, for yourself, for everybody from the team. The team is just one family. It's not only about one guy. You need to be a part of it, and to show some respect to each other."
What Went Wrong: Wasn't Always 100%
From an individual perspective, there wasn't much that truly went wrong for Toropchenko this season. He's not relied upon to be much of a scorer, so a lack of points isn't of any concern. But if there was one area that you could point to that could have gone better, it would be his overall health throughout the season. He may have come back a bit too quickly from his shoulder rehab, causing him to be a healthy scratch periodically, culminating in a conditioning reassignment to the American Hockey League (AHL) in late November. Prior to the reassignment, he had played in 15 of 22 games.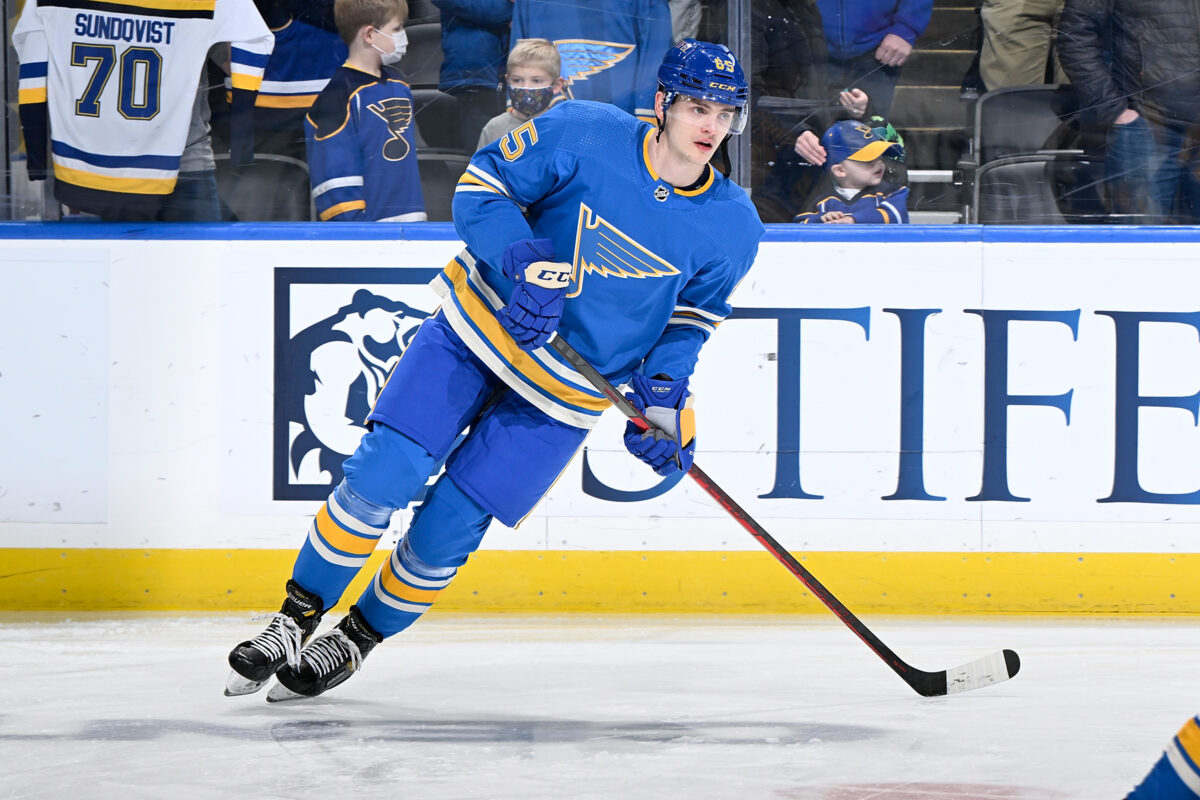 His stay in the AHL was short, as he was recalled to the big club on Dec. 12 after scoring three points in five games for the Springfield Thunderbirds. "He had to get down to a situation where he could get a lot of minutes and get up to speed," head coach Craig Berube said. "It's handling the puck more and things like that where you get more confidence. I expect a much more confident player."
Key Stats
Plus/minus: +6
122 hits
46 blocked shots
10 goals
Final Grade: A-
Outside of being more of a scoring threat, which doesn't currently align with his role and play style, I'm not sure what more Toropchenko could have done in his second professional season. He played his role on this team very well and consistently brought energy and tenacity on a nightly basis.
What's Next for Toropchenko
I expect Toropchenko to play a similar role next season for the Blues. He's a limited scorer who can play up in a pinch, but he should be a consistent staple of their bottom-six for the near future. As Berube and his assistants tinker with their underperforming special teams' units, Toropchenko should see an increased role in 2023-24 on the penalty kill.