Though the Blues' list of offseason needs isn't short, one need looms large among them: the need for help at the center position. Several names have been floated in connection with the Blues, and one of the most persistent has been that of Ryan O'Reilly. Let's take a look at why the Blues need help down the middle, and whether O'Reilly himself might be a good fit.
Searching for Centers
The Blues have clearly outlined one area of great need this offseason: help up the middle. Doug Armstrong has made no bones about his pursuit of a center, even going so far as to say so publicly in an interview with NHL.com. In that interview, Armstrong said: "Adding to our depth in the middle would be a goal… I would say center ice would be an area we'd look to do something in." Never one to carelessly show his cards, Armstrong's public declaration of his pursuit of a center is a bold step, and one that is perhaps telling of the level of the team's desperation.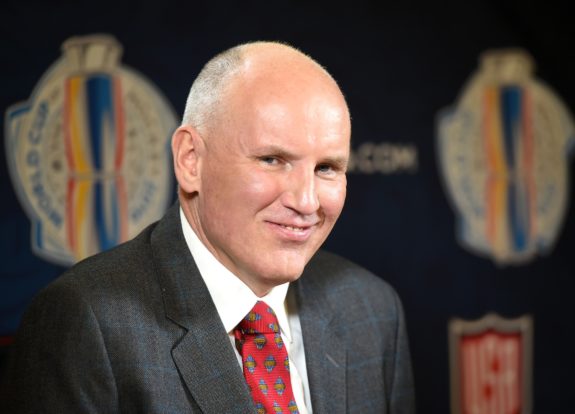 Unfortunately for Armstrong and the Blues, good centers are hard to come by. Elite talent at the center position in hockey is as almost as valuable as a good quarterback in football: they are responsible for powering the entire offense, and the team's success often rests on their shoulders.
Four years ago, the Blues took their shot at obtaining an elite center by signing St. Louis native and second-generation NHL player Paul Stastny, and while the signing did not work out as well as most hoped, the Blues undoubtedly would do it again. At the time, Stastny's contract of four years at an AAV of $7 million was perceived as a hometown discount, and Stastny remains the highest quality center that has hit unrestricted free agency in recent memory.
Hope on the Horizon
That is, until this year of course. With the free agent contact period officially open, New York Islanders' captain John Tavares can be considered an UFA. The Blues have very publicly pursued Tavares, and there were hopes by many that his history with Blues' captain Alex Pietrangelo would be influential in bringing Tavares to St. Louis.
At present, though, it seems that the Blues are off Tavares' list of potential destinations. A lot can change before July 1, when Tavares and other free agents can officially sign contracts with new teams, but it seems that the Blues will need to look elsewhere for solutions at center.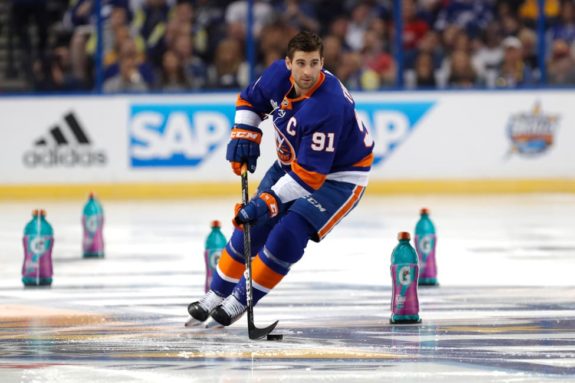 The options at center are few, and include a familiar name in the aforementioned Stastny, but he'll have no shortage of suitors this summer, including the team the Blues traded him to. One other significant name has been persistently linked to St. Louis: Buffalo Sabres' center Ryan O'Reilly.
O'Reilly (27) will be entering the third year of seven-year contract that carries a cap hit of $7.5 million per season. The contract will end after the 2022-23 season, when O'Reilly will be 32. As O'Reilly is currently the property of the Sabres, the Blues would of course need to surrender assets to acquire him via trade, which complicates matters. Armstrong has so far seemed very reticent to trade from the Blues' cache of valuable prospects, and to do so, he would need to be absolutely certain that the player he was acquiring was the right fit.
A Look at the Numbers
So is Ryan O'Reilly the correct fit for the Blues? Let's take a look at the numbers. O'Reilly has certainly put up consistent point totals in his career. He has totaled 55 or more points in six of the past seven seasons, with the one outlier being a season shortened by the lockout and a contract dispute. Fifty five points is not an eye-popping total, but it is quality production nonetheless, and it is a number that surpasses any of Paul Stastny's points totals.
Moreover, in his time with the Avalanche and Sabres, O'Reilly has rarely been able to play with the quality of linemate he would have in St. Louis. If O'Reilly were allowed to play with Vladimir Tarasenko and/or Jaden Schwartz, it is difficult to imagine he could not consistently eclipse 60 points.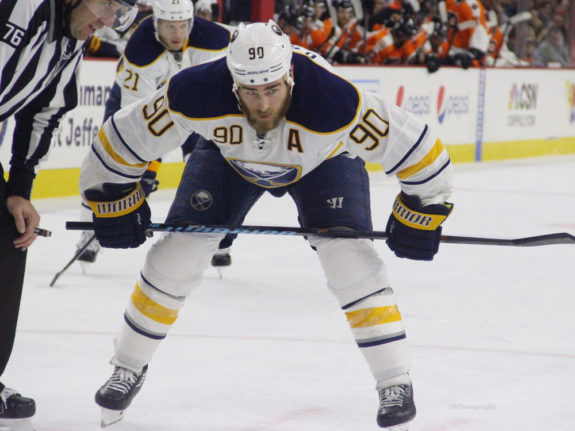 But point totals are not a whole encapsulation of a player's game, and O'Reilly's true strengths lie elsewhere. O'Reilly has long been considered one of the best faceoff men in the league, and this season he proved it true. This past April, he recorded his 1,269th faceoff win of the season, breaking a twelve-year-old record set by Rob Brind'Amour for the most such victories in a single season.
O'Reilly's faceoff percentage is reflective of his skill at the difficult art. His career mark rests at 55.1%, but it has consistently increased, peaking at an unbelievable 60% this season. This kind of skill is something the Blues desperately need. While Stastny was himself gifted in the faceoff circle, the Blues were short on depth behind him. Vladimir Sobotka, who once was very skilled at center, expressed discomfort with the center position upon his return from the KHL, and only took 352 faceoffs last season (though he did win 54.3% of them). O'Reilly's skill at winning faceoffs would be a much-needed addition to the Blues.
A Lady Byng Contender
Another outstanding aspect of O'Reilly's game is his discipline – he has done a remarkable job of staying out of the penalty box in his career. In nine seasons, O'Reilly has amassed a mere 84 total penalty minutes. More inconceivably, O'Reilly has recorded only two penalty minutes in a season two different times in his career, the 2013-14 season in Colorado, and this past season in Buffalo. O'Reilly played 80 games or more in each season, and the one penalty he was charged in 2013-14 was for playing a puck with a broken stick, one that at the time he did not know was broken. O'Reilly won a Lady Byng trophy for his efforts in that season, and was a finalist for the award again this year.
The finalists for the Lady Byng Trophy are @Barkovsasha95, @WKarlsson71 and Ryan O'Reilly. #NHLAwards https://t.co/hRiNsolSt4

— NHL (@NHL) April 21, 2018
In an evolving game where penalties are ever more dangerous to the teams that take them, O'Reilly's ability to avoid them should not be underestimated. For the Blues' offense to be effective, its centers need to be on the ice, and O'Reilly certainly will be. His presence on the ice will also hopefully be a boon for the power play. The Blues' special teams struggles were well-documented last year, as the team finished second-to-last in power play percentage.
With the Sabres last year, O'Reilly maintained a 90.71 Corsi For percentage on the powerplay. While a team should control a majority of the play on the power play, compare that mark to Paul Stastny, who maintained only an 86.46% mark with, presumably, more talent around him. While four percentage points may not seem a significant difference, every second of control on the power play counts, and O'Reilly seems to offer a more steady hand than did Stastny.
Considering the Flaws
One mark against O'Reilly's game is his skating, particularly his speed on the ice. In a league that is getting faster, O'Reilly is not especially so, and as the Blues claim to be looking to cultivate speed, that may be a detriment. However, league insider Pierre LeBrun suggests that it should not be a major concern. In his article on the Athletic detailing potential suitors for O'Reilly, he said: "While O'Reilly isn't the most fleet of foot, I'd be all-in on this guy.  A change of scenery will benefit him and his two-way game isn't going anywhere." (from "The Candidates for a Ryan O'Reilly Trade" The Athletic NHL, 6/20/18).
LeBrun's summary is a perfect one for Blues fans. O'Reilly is hardly the superstar that John Tavares is, but there's a reason that level of player becomes available so rarely – everyone in the league wants him. O'Reilly would be an incredibly valuable backup plan should the rumors about the Blues falling short in the Tavares pursuit prove true. His all-around game is strong, and he would be responsible on both ends of the ice.
While O'Reilly may not be a true number-one center, he would be the most gifted traditional playmaking center that the Blues have (with due respect to Brayden Schenn, who played the position well last year but is not that mold of player, and Robert Thomas, who has incredible potential). Depending on the price, the Blues should pursue him with fervor.
Has O'Reilly "Lost the Love of the Game?"
We would be remiss if we did not discuss briefly O'Reilly's controversial comments at the end of the season. In his postseason interviews, O'Reilly very openly discussed the difficulty of playing for a team that has struggled to win as long as the Sabres have. He did not mince words:
Ryan O'Reilly says the Sabres adopted a mindset of being 'OK with losing," questioned his love of the game https://t.co/s4Z3DZYl4f

— SI NHL (@SI_NHL) April 10, 2018
"We're stuck in this mindset of just being OK with losing. I feel it, too. I think it's really crept into myself. Over the course of the year, I've lost myself a lot, where it's just kind of get through, just being OK with just not making a mistake. That's not winning hockey at all, and it's crept into all of our games. It's disappointing. It's sad. I feel throughout the year I've lost the love of the game multiple times. You need to get back to it because it's just eating myself up and eats the other guys, too. It's just eating us up, and it's tough."
Many media outlets latched onto O'Reilly's comments, particularly his remark about losing the love of the game, as evidence that his head was not in the right place, and that he was no longer a committed hockey player.This does not seem like a fair reading of his remarks. Rarely in the NHL do we see players willing to genuinely speak their mind about their struggles, and O'Reilly's vulnerability is a sign of his character.
It seems fair to read these comments as a confirmation of LeBrun's conjecture that "a change of scenery will benefit" O'Reilly. In a period where other players, including Tavares, do not seem to see St. Louis as a desirable destination, O'Reilly might see joining the Blues as a breath of fresh air, an opportunity to join a club that, despite missing the playoffs by one point last season, has an established history of competitive hockey.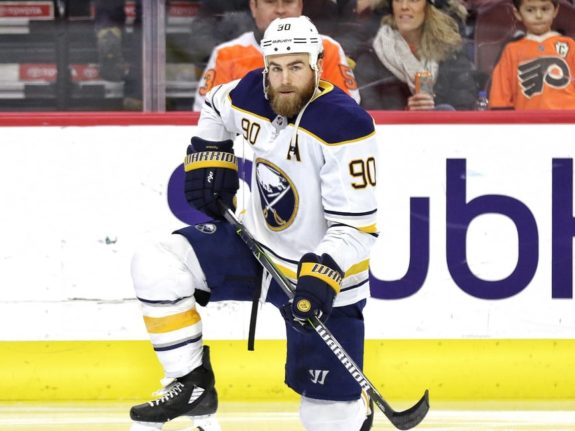 It is certainly possible that O'Reilly, were he to join the Blues, could have the same kind of breakout season that Brayden Schenn had after the Blues acquired him last year. Such success on the trade market two years in a row would make Doug Armstrong look like a genius, and would strengthen the fans' faith in him.
The Blues' Best Option
In order to see what O'Reilly might become in St. Louis, the Blues would have to get him first. It seems clear that, should the Blues indeed fail to acquire Tavares, O'Reilly is the next best option that might be available at anything resembling a reasonable cost. The Blues have been heavily linked to the Sabres, with reports even today that Armstrong and Sabres' GM Jason Botterill remain in daily contact about the center.
One hurdle in negotiations is the fact that O'Reilly is owed a $7.5 million bonus on July 1. Teams that wish to acquire him may want Buffalo to foot that bill, but it will certainly cost them a greater return. Perhaps the Blues would be wise to pay the bonus themselves and thereby lower the cost of the package they would have to send to get him. Whatever the cost, options at center dwindle considerably after Tavares and O'Reilly, so if the Blues are serious about strengthening that position, they had better get serious about acquiring one of the two.
(For more on O'Reilly trade speculation, check out Anthony Sciandra's excellent article.)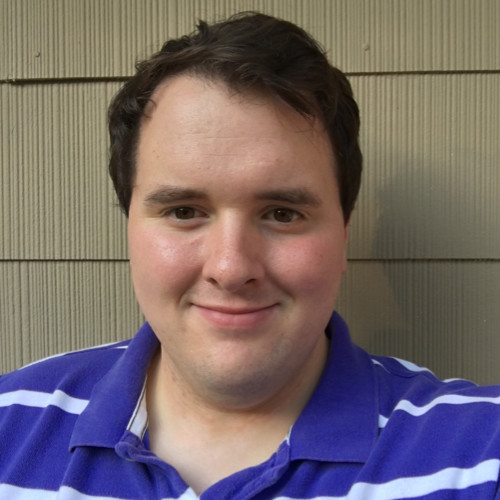 Stephen Ground is a veteran of over three years at THW, focusing on the St. Louis Blues, NHL goaltending, and the annual World Junior Championship. He is the co-host of the Two Guys One Cup Podcast, a hockey podcast focused on the Blues.