It's tough to call a draft "uneventful" especially when your team picked first overall, but following a week chock full of trade rumors, the Buffalo Sabres stood pat, for now. Leading up to Friday evening, as many as eight teams had reportedly contacted Jason Botterill regarding a deal involving veteran center, Ryan O'Reilly.
Though the Sabres did not ultimately make a trade (unless you count the swap of sixth-round picks with Toronto), several other teams (two of which showed some level of interest in O'Reilly) were active on day two of the draft. We examine how the trade landscape has changed in light of the events from this weekend.
Draft Weekend Blockbuster
Just when everyone thought that Philipp Grubauer would be the only relevant roster player traded at the draft, fans were blown away when a blockbuster deal was announced between the Carolina Hurricanes and the Calgary Flames in the middle of the fifth round. The Hurricanes sent Noah Hanifin and Elias Lindholm to Calgary in exchange for Micheal Ferland, Dougie Hamilton and Adam Fox.
No picks involved, it's the five players: Lindholm and Hanifin for Hamilton, Ferland and Fox. As I reported yesterday, the negotiating meeting between Lindholm's agent and the Hurricanes did not go well, paving the way for this trade

— Pierre LeBrun (@PierreVLeBrun) June 23, 2018
This transaction was of particular interest to Sabres fans as Carolina had reportedly been one of the more serious teams interested in acquiring O'Reilly. While that ship may not have sailed just yet, it does remove two players from their roster who may have been of interest to Botterill. The Hurricanes still have Justin Faulk and Jeff Skinner as potential pieces to send to Buffalo, but it's unclear if they would still have interest in a deal surrounding either of them.
Toward the beginning of the seventh round, a premature report broke stating that the Montreal Canadiens (a team also rumored to be deep in talks with Botterill), had traded Max Pacioretty to the San Jose Sharks. Soon after the initial report, TSN analyst Bob McKenzie debunked it as false.
Pacioretty's name showed up in multiple reports surrounding trade talks between Buffalo and Montreal leading up to the draft.
Teams Still Interested in O'Reilly
Despite one of the frontrunners in the O'Reilly market complicating things a bit, there are still several teams who were reportedly interested who also did not make a trade this past weekend. Along with the Hurricanes, Canadiens and Sharks, the Minnesota Wild, St. Louis Blues, and Philadelphia Flyers are all still in the market for a top-six center.
Several, if not all of those teams are likely waiting for John Tavares to decide whether or not he plans to re-sign with the New York Islanders or hit the free-agent market. It stands to reason that the organizations that lose out on the Tavares sweepstakes will turn their attention to Buffalo for a consolation prize.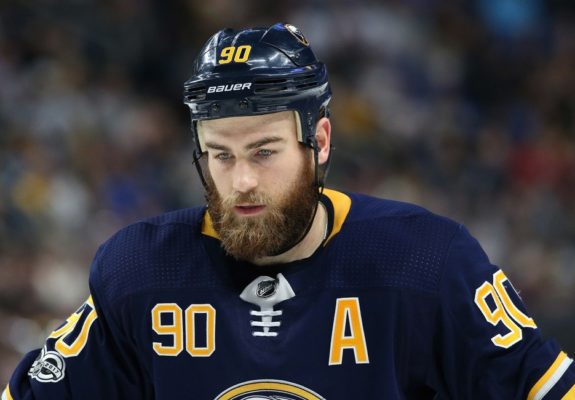 Another factor to consider is the $7.5 million that O'Reilly is due to receive on July 1. This expense may have been a point of contention in trade negotiations. If Botterill waits until next Sunday to strike a deal, teams may be willing to part with more assets since the Sabres will be footing the bill, something that owner Terry Pegula is likely fine with, as long as it results in an increased return.
The only real risk Botterill runs by waiting is the possibility that interested parties could begin filling their center needs elsewhere. The fewer teams that are still involved when the dust settles, the lower the anticipated return. The market will command the value. With so many franchises in the mix, that outcome may not be particularly concerning at the moment, especially when you consider the fact that the Sabres would be fine with hanging onto O'Reilly for the 2018-19 season.
Related: Ryan O'Reilly: Sabres Problem or Solution?
Potential Returns for ROR
It would be impossible to predict every possible return that the Sabres could get for O'Reilly when you consider the relatively widespread interest in his services. That being said, more than a few names have been floated out there as part of the discussion. Teams with limited trade assets (like Carolina) are easier to analyze than others. Despite the uncertainty on what resembles a realistic return at this point, reasonable speculation can be made based on the market.
Philadelphia became a much more intriguing potential partner last week when it was announced that the team would consider parting with veteran winger Wayne Simmonds this offseason. The 29-year-old had a bit of a down year in 2017-18 when he was reportedly playing through a laundry list of injuries. His work ethic and grit would be a wonderful addition to a Sabres locker room that is in need of a major attitude adjustment.
A one-for-one deal wouldn't make much sense for Buffalo, but the Flyers have a handful of intriguing prospects like Morgan Frost, someone in whom who Botterill may be interested.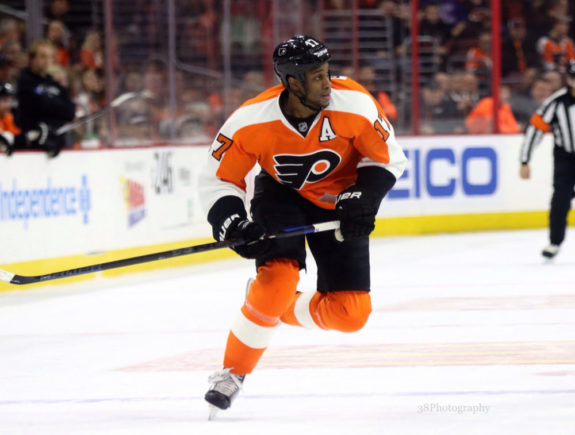 Minnesota also possesses a handful of assets who might be of interest. One player that the Sabres should target in a deal with the Wild is left winger Jason Zucker. Coming off a 64-point season, the 26-year-old would immediately provide a top-six presence on a team that is devoid of talent on the left side. Jared Spurgeon would be an interesting addition as well if Botterill is interested in further bolstering the Sabres' defense.
Speaking of defense, St. Louis could really cement itself as the high-bidder if the team is willing to part with Colton Parayko. The 25-year-old right-shot defenseman would be an outstanding partner for Rasmus Dahlin in his rookie season. It's likely that the Blues wouldn't be interested in a one-for-one deal in this case, but the value is close. Perhaps if the Sabres were to add a player like Jake McCabe to the deal, the Blues might be more open to it.
It was reported late on Friday that Blues GM Doug Armstrong spent quite a bit of time at the Sabres' draft table, speaking to Botterill. Nothing was finalized at the draft, but the interest is there.
Hold onto your seats, Sabres fans. The offseason fun has only just started. There will be some overhaul (especially from a depth standpoint), several free-agent signings, and yes, probably a few trades. Botterill was serious when he said that he would "shake up" the core. Whether or not that shakeup includes O'Reilly remains to be seen.
Related: Sabres Trade Partners and Pieces
A passionate supporter and lifelong fan of the Buffalo Sabres. Former Admin and Staff Writer at buffalohockeycentral.com.