The Russians had a great start at the WJC, with four wins in four games, even if they needed the game-winning shots to get the best over Team Czech Republic.
They will then face Denmark on the quarterfinals on January 2nd. The Russians had some very good performers, some of them were among the usual suspects, some others were more of a surprise.
Goaltending
Maybe it was a bit unexpected, but not too much, but Alexander Georgiev had some strong performances and played more than Samsonov. This was the true surprise.
With a saves percentage of .923 and a GAA of 1.95, his stats aren't significantly worse than more hyped goalies like the American Alex Nedeljkovic or Team Sweden's Linus Soderstrom. Samsonov played great, but only one game, against Team Belarus.
Defense
Team Russia defense played well thus far, avoiding a collapse against Team Finland and delivering good performances throughout the whole round robin. Flyers prospect Ivan Provorov delivered some good performances, being reliable at both ends of the ice.
He scored four points in the round robin four games, and he is expected to continue the tournament at a similar pace. The Russians also did a good job in staying out of the penalty box, with the most penalized player being Sergei Boikov with only six PIMs.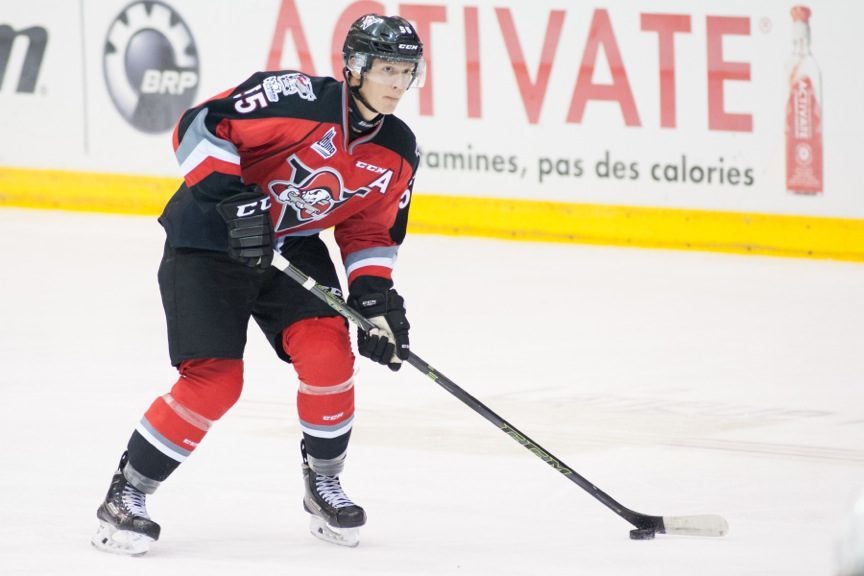 Other players who made a good impressions were KHL players: Nikita Zhuldikov, who plays for Traktor Chelyabinsk, has the best plus/minus of the team, being plus-3, and contributed offensively with two assists. SKA St. Petersburg's Egor Rykov is plus-2 and scored the game-winning goal in the 2-1 win against Team Slovakia.
Two players who aren't living up to the expectations are CHL prospects Damir Sharipzyanov and Dmitri Sergeev. Sharipzyanov, who was signed this summer to an ELC by the Los Angeles Kings, and Sergeev are both minus-2 and scoreless after the first four tournament games. Team Russia will need their game to step up in the more demanding medal round games.
Forwards
As for the defensemen, there have been disappointments and surprises among the forwards. Red Wings prospect Evgeny Svechnikov, one of the most awaited players of the tournament for the Russians, is scoreless after four games. This is definitely what Bragin was expecting from a first line winger, but it's hard to think that he will shuffle the lines as the internal chemistry of the team has been great thus far.
However, the coaches doesn't seem too concerned with Svechnikov performances so far: "[Svechnikov's] game isn't the best right now," Russian assistant coach Vladimir Fedosov declared to rsport.ru. "The most important games are still to be played. He'll score a goal and all will be great then." Svechnikov's linemates Vladislav Kamenev and Maxim Lazarev played much better, especially Lazarev. Kamenev showed a good two-way game throughout the whole tournament so far, winning faceoffs and distributing well the puck. Lazarev is also doing very well and if he keeps playing this way he'll certainly be drafted next summer.
Overall, probably the best line for the Russians has been the line of Pavel Kraskovsky and undrafted Egor Korshkov and Alexander Polunin. The three showed some good chemistry, and delivered, especially during the game against Team Finland. Among the undrafted players, Artur Lauta is probably the player who gave the best performances thus far, not only for the two goals scored. Other drafted players, like Kirill Kaprizov, or Radel Fazleev, played well, but didn't stand out thus far.
The bottom line
Team Russia is pretty much looking like what was expected: a solid team without superstars but who can be able to roll four lines of similar level. This can be an advantage against a team like Finland, which may have less depth.
A lot will depend on goalies, and here the Russians have certainly good options here, with Georgiev and Samsonov. It's easy to predict that it will be an easy win against Denmark, then in the semifinals everything can happen.
RELATED: 10 Standout Players From WJC Day 6