In the Sharks 4-2 win over the Flyers on Wednesday night, the Sharks scored four power play goals. The scoresheet said three, but the 'even strength' goal came before the penalized player could get back into the play. It was all the power play.
The Sharks have traditionally had a great power play. Excluding time where injuries forced changes, the power play has largely been the same group for a long time. There has been only one noteworthy change. Logan Couture, Patrick Marleau, Joe Pavelski and Joe Thornton have been together for several years. The one change was the puck moving defenseman, which changed from Dan Boyle to Brent Burns, the league's Most Interesting Player. And while Boyle was very good in that role, Burns is better.
The Right Role for Burns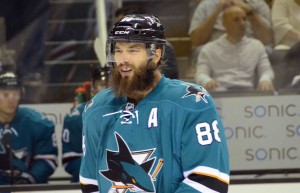 In all the 'Brent Burns to forward' movement, I haven't heard anyone suggest that he give up his role as the puck moving defenseman on the power play. Burns is a force on the power play. However, both general manager Doug Wilson and head coach Peter DeBoer struggle to separate Burns incredible productivity on the power play from his liability as a 5-on-5 defenseman. Yet it is easy to separate the two.
Just because it has been repeated (ad nauseam) that Burns is a liability playing defense at even strength, does not make it untrue. The numbers show it. The video evidence shows it (for example, at 0:40 of this link or in the videos in this article). In the game Wednesday night, the Sharks coughed up an even strength goal early in the third period when Burns decided to improvise in the offensive zone. The result was a three person breakaway that gave the Flyers a 2-1 lead.
This was not an atypical event. In the prior game against Colorado, the Sharks trailed 3-2 when Burns committed as obvious a holding penalty as one will ever see. Colorado buried their power play opportunity with the Avs Blake Comeau scoring the game winning goal.
After the win over the Flyers, the case for Burns on defense was undertaken by DeBoer. The always excellent Gackle Report summed it up nicely.
DeBoer said the risks associated with Burns' game are outweighed by the rewards the Sharks reap from his rare-offensive talents.
"Look around the league, [Erik] Karlsson in Ottawa, you watch those games, you have to live with a little bit of that," he said. "And for the most part, I think he's walked that line very well for us this year."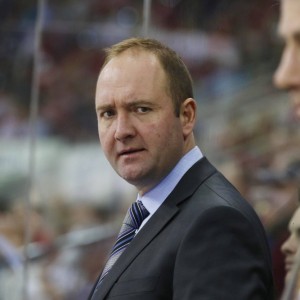 Except, no, Burns has not walked that line very well. He is terrific on the power play, which is what bailed out the Sharks against the Flyers. One of the reasons they needed bailing out was Burns play at even strength.
Burns play is costing the Sharks in a major way. The comparison to Erik Karlsson is delusional. Karlsson is plus-6 this season and was plus-7 last season. Burns, on a team with arguably more talent, is minus-13 and minus-9 respectively.
Burns minus-13 this year makes him one of 36 players who are at minus-10 or worse. These 36 players all have one more thing in common. Not one of these players is on a team with more wins than losses (including OTL). Typically, a team needs about 95 points to get into the playoffs. Last season, 18 NHL teams topped 95 points, 60% of the league. None of the 36 players who are minus-10 or worse plays for a team whose record projects to 95 points. If you are -13, either your team isn't very good or you are hurting your team.
My colleague Andrew Bensch, whose views are similar to mine, has been tweeting out some remarkable stats. Just one example.
Joe Thornton has a phenomenal GF % around 70. In over 200 5v5 minutes apart from Brent burns, that GF% raises all the way to 87.5%.

— Andrew Bensch (@BenchWarmerView) December 31, 2015
I know Sharks fans tire of the Burns discussion. I won't recite the all the stats from Burns time as a forward in San Jose, but it was pretty much all goodness, including a plus-31 in a bit over a season's worth of games. For all the flaws in plus-minus, the difference between plus-31 and minus-22 is well past the point of being a statistical error.
Who Deserves an Answer?
I question why Peter DeBoer would say what he did. DeBoer is a smart man. But the rationale he uses is nonsense. In the same period that Karlsson is plus-13, Burns is minus-22. Why would he equate things that are so opposite? DeBoer knows that he can keep Burns in his role on the power play while changing his role in 5-on-5 play.
Sharks fans DESERVE an answer about why Burns remains on defense. A real answer, not an answer that makes no sense.
I'll speculate on why DeBoer said what he did, but it is only speculation. My most likely candidate is that there is no other defensive option for the Sharks to fill Burns skates. DeBoer knows what is going on, but attempts to put the best possible spin on it for public consumption. It is possible DeBoer wants to encourage Burns and build his confidence. It is possible that DeBoer wants to make a change, but until a trade happens, he knows he needs to roll with what he has. It is possible that DeBoer has no say in the matter.
It is also possible DeBoer believes what he is saying. To me, that is the least likely possibility.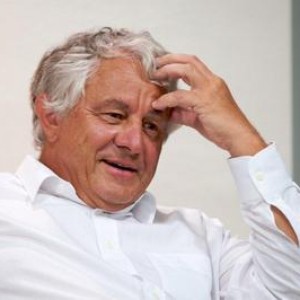 I wrestled with using the word delusional; it is a strong word. I did not call DeBoer delusional, just the statement he made. I felt no other term captured it better. As I mentioned earlier, I doubt DeBoer believes what he is saying. It would not be the first time a coach spun a story for the media.
Still, this leads to something more problematic and more deeply embedded in the Sharks culture. It does not help DeBoer, the team or the fans if he is not credible with his comments. What is motivating DeBoer to defend what is essentially indefensible by using nonsensical comparisons?
You know who else deserves an answer. The owner, Hasso Plattner. It is Plattner that writes the checks. It is entirely unclear if Plattner is even asking the question.
In the big picture, this speaks to organizational accountability. It was clear last season that Burns was struggling in his role on defense. This year, it was supposed to change, and it hasn't. Why is there no change in the way Burns is used? I'd ask the owner, but he happens to live 5,000 miles from here and is exceptionally good at avoiding the media. I'd ask the GM, but he has made the same sort of delusional statements about Burns before, so what is the point?
An organization that fails to hold itself honestly accountable is one destined to underachieve. That culture starts at the top. The Sharks are very talented team, but not a good team, as evidenced by the record. In order to be a success, they will need to stop deluding themselves. I'm not holding my breath.