The Dallas Stars find themselves in a pivotal Game 4 situation, with a potential loss putting them on the brink of elimination. Although they were in a similar position during the Round 1 matchup against the Minnesota Wild and handled adversity efficiently, the current series against the Seattle Kraken is an entirely different story. 
Related: 4 Reasons Why the Dallas Stars Will Win the Stanley Cup
Thus far, the Kraken has scored five or more goals in their two wins, exposing Stars franchise goalie Jake Oettinger to uncharacteristically bad goals. Even though he's rebounded each game following a loss, this series feels different, and despite the Stars dominating significant portions of the action, tonight's game is a must-win to tie the series. 
The Stars need four players to step up their game to earn a split in Seattle before returning home for Game 5. 
Jason Robertson
Jason Robertson is the only player in franchise history to score more than 100 points during the regular season and has been quiet thus far in the second round, with no points and a minus-one rating. After blitzing the Wild with 22 shots in five games, he's registered just seven shots through the first three games while maintaining his average of 22 shifts a game.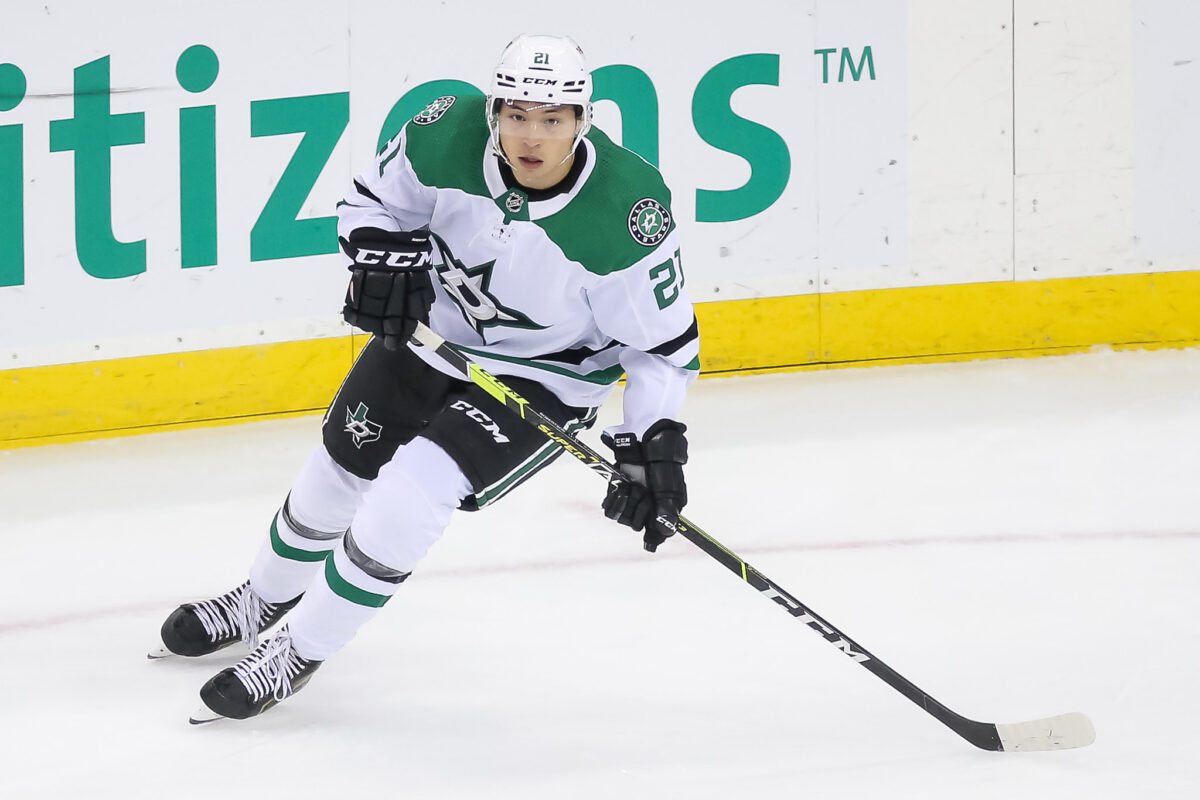 During the regular season, he collected 46 goals and 63 assists. However, he only has seven points through nine playoff games. As the leading scorer on his team, Robertson needs to step up his production in this series, or the Stars could again be going home early. Realistically, having such a successful regular season and not finding ways to get the same results in the postseason would be a disappointment.
Jake Oettinger
Before the 2023 Stanley Cup Playoffs, Oettinger never surrendered five goals in a postseason game, producing great save percentage (SV%) and goals-against numbers. However, in just three games against the Kraken, he's given up 12 goals, with two games reaching the five-goal limit. 
---
Latest News & Highlights
---
Since he's become the starter, Oettinger is one of the reasons the Stars have been serious Stanley Cup contenders. Despite having a reputation for stealing playoff games, with a career .933 SV%, he hasn't been that guy in this second-round series. Considering the Kraken get points from every player in their lineup, they present a difficult challenge. Still, as one of the league's best young goalies, he needs to step up and save his season or be left answering many questions over the summer. 
Roope Hintz
After the first round of the 2023 Stanley Cup Playoffs, Roope Hintz led all scorers with 11 points, besting the totals of Leon Draisaitl and Matthew Tkachuk. After collecting 75 points in 73 games during the regular season, he exploded in the first round against the Wild. Thanks to a hat trick in Game 2 and two three-point contests in Game 4 and Game 5, he led the Stars' offensive attack.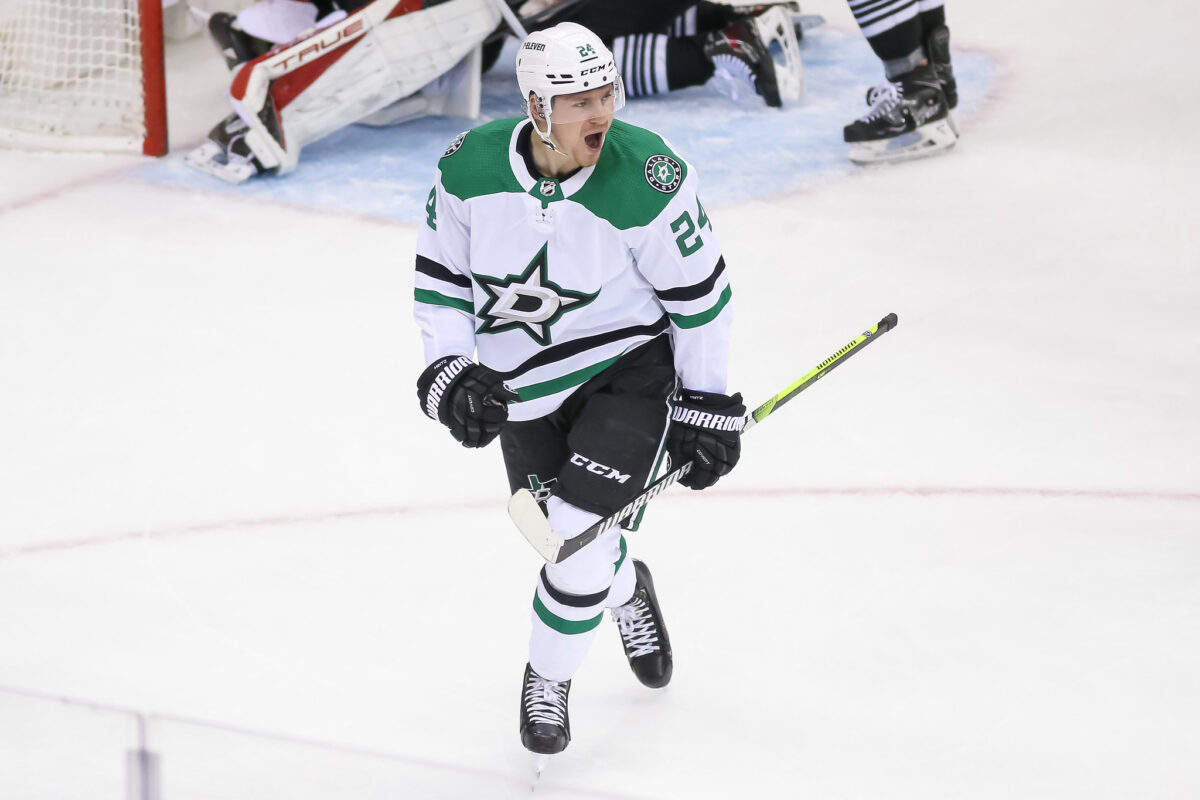 However, against the Kraken, he's collected a single assist to drop to fourth in playoff scoring while posting a minus-2 rating in three games. Interestingly, he had 15 shots on goal in six games during Round 1 and already has 13 through three games in Round 2. Furthermore, he's creating scoring opportunities for himself, but the magic from the first round needs to be there now. Although he is not relied upon to lead the Stars' attack, he was a pleasant surprise in the first round and was on the verge of playoff hero status until a recent goalless drought. 
Jamie Benn
Jamie Benn is one of the few players left in the NHL who fearlessly plays without a visor. Since becoming the Stars' captain in 2013-14, he's been a warrior collecting four 30-goal campaigns while leading his team to the 2022 Stanley Cup Final. After another productive season with 78 points in 82 games, he's stayed on par in the playoffs with seven points in nine games.
Realistically, Benn isn't the flashiest scorer on the team, and his game is more focused on setting teammates up and stirring up trouble in front of the net and between whistles. Despite leading the team in faceoff win percentage (68.22 percent) and ranking second with 28 penalty minutes, the fans should expect him to have more of an impact in a pivotal game. As the leader and potential game-breaker, he could do more and significantly influence the game. Ultimately, if the Stars want to walk away with a win tonight, their captain should have a more prominent role in their victory. 
Related: 3 Takeaways From Kraken's 7-2 Game 3 Win Over the Stars
Overall, the Stars find themselves trailing in this series by a game, and losing a pivotal Game 4 on the road could be crippling to their chances of advancing to the Western Conference Final. Thanks to a roster full of impact players like the ones mentioned above, there is still plenty of time to win three more games, starting with tonight's contest.