The Montreal Canadiens finished the season in 28th place in the NHL, which placed them fifth in the draft order for the 2023 NHL Draft before the draft lotto. Now that the draft order has been determined and the Chicago Blackhawks have the first-overall pick, the Canadiens will remain in the fifth position. This puts them in a good spot to draft an exceptional player that will help the Habs rebuild and provide them with a star player of the future. One of the players that could be available in the No. 5 position is Matvei Michkov, a Russian star teen in the Kontinental Hockey League (KHL). He seems like a sure-fire, top-two pick, but issues have been raised that could make him a risky choice for any team willing to draft him. Here is a look at the good and bad that drafting Michkov could have.
Michkov Could be the Russian Bedard
The consensus first-overall pick in the 2023 NHL Draft will undoubtedly be Connor Bedard, who projects to be a generational talent not far off from Connor McDavid. Bedard had 143 points in 53 games with the Regina Pats of the Western Hockey League (WHL) and 23 points in seven games with Team Canada at the World Junior Championships (WJC). His skill, skating and hockey sense set him apart from everyone his age, and there is no reason to think he will not bring that to the NHL level. Michkov is similar to Bedard, maybe not as talented, but he has a high skill set, is a great skater and has a high IQ. The difference between the two, however, is Bedard is generational while Michkov is only elite; it's weird to say "only" when describing someone as elite, but when you compare him to the likes of Bedard, it fits.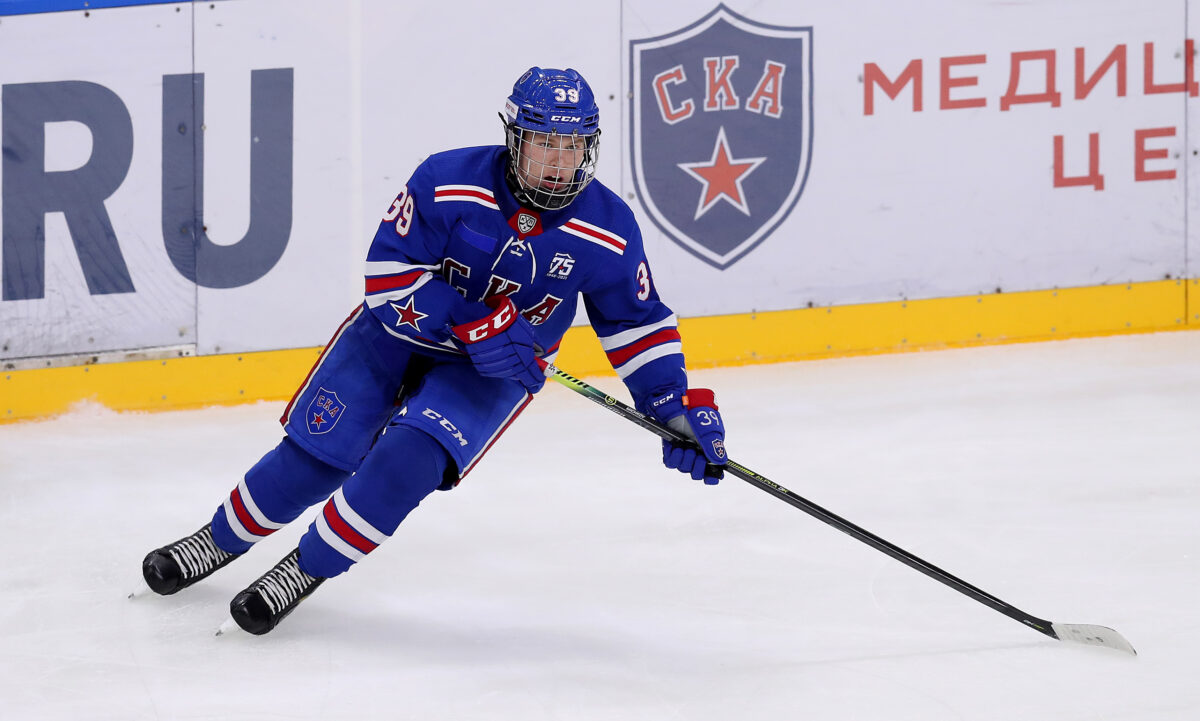 Michkov projects to be the best Russian drafted since Alex Ovechkin, so if you compare Bedard to McDavid and Michkov to Ovechkin, you have a pair of high-quality players coming to the NHL. This is why you can argue that Michkov is the Russian Bedard; if Michkov were in any other draft, he would be the consensus first-overall pick. Both players have a killer wrist shot, can dominate the play, and can change the course of a game with their skill set alone. In 27 games split between HC Sochi and SKA St-Petersburg, he scored 20 points in 30 games in the KHL playing with adults and excelled in a top-line role with Sochi.
Michkov Could Greatly Benefit Rebuild
The Canadiens have a strong future ahead of them; with Cole Caufield and Nick Suzuki leading the way at the NHL level, they also have an abundance of youth on the verge of making the NHL. They also have young players who made significant strides to improve their game, like Kirby Dach and Rafael Harvey-Pinard, not to mention the five rookie defencemen that held their own this past season. Montreal's farm team, the Laval Rocket of the American Hockey League (AHL), will see a significant youth movement with the likes of Joshua Roy, Riley Kidney, Owen Beck, Filip Mesar, Logan Mailloux and Sean Farrell all joining the team. These will be the players with the Habs when they start to contend in two to three years, along with Lane Hutson and whoever they draft this season.
Related: Canadiens Earned Their Fifth Pick in 2023 Draft Lottery
---
Latest News & Highlights
---
The Canadiens are hoping their first-overall pick from 2022, Juaj Slafkovsky, will improve next season, and if you add Michkov as their fifth-overall pick this season, Montreal looks to have a formidable offence in three years. With Caufield, Suzuki and Michkov as a potential first line, the Habs would have Salfkovsky, Dach, and maybe Pierre-Luc Dubois as the second line; they should have a great top-six in the NHL.
The issue is it will have to wait three years, and who knows what the team would look like in that time? The hope is players like Roy, Farrell, and Kidney turn out to be solid middle-six talent mixed in with the sure top-six players, and the Canadiens will be a contending team or at least close to one by the time Michkov arrives and helps push them to contention.
There are Issues with Drafting Michkov
With all the talent that Michkov has, fans may wonder why he would drop to fifth in the world and the Canadiens get a chance to draft him. The easy answer is his contract with SKA St. Petersburg in the KHL is for three more seasons and with the war in Ukraine, it's getting harder to get Russian players out of Russia. This is the easiest and most significant factor in why teams may pass on him, and most teams want a player that can help impact them ASAP and will not want to wait the three seasons. The other issue is getting time to scout or sit and meet with Michkov, as he plays in Russia and is not readily available for interviews with GMs. Canadiens general manager Kent Hughes says Michkov is a risk/reward type player and an exceptional case when drafting him.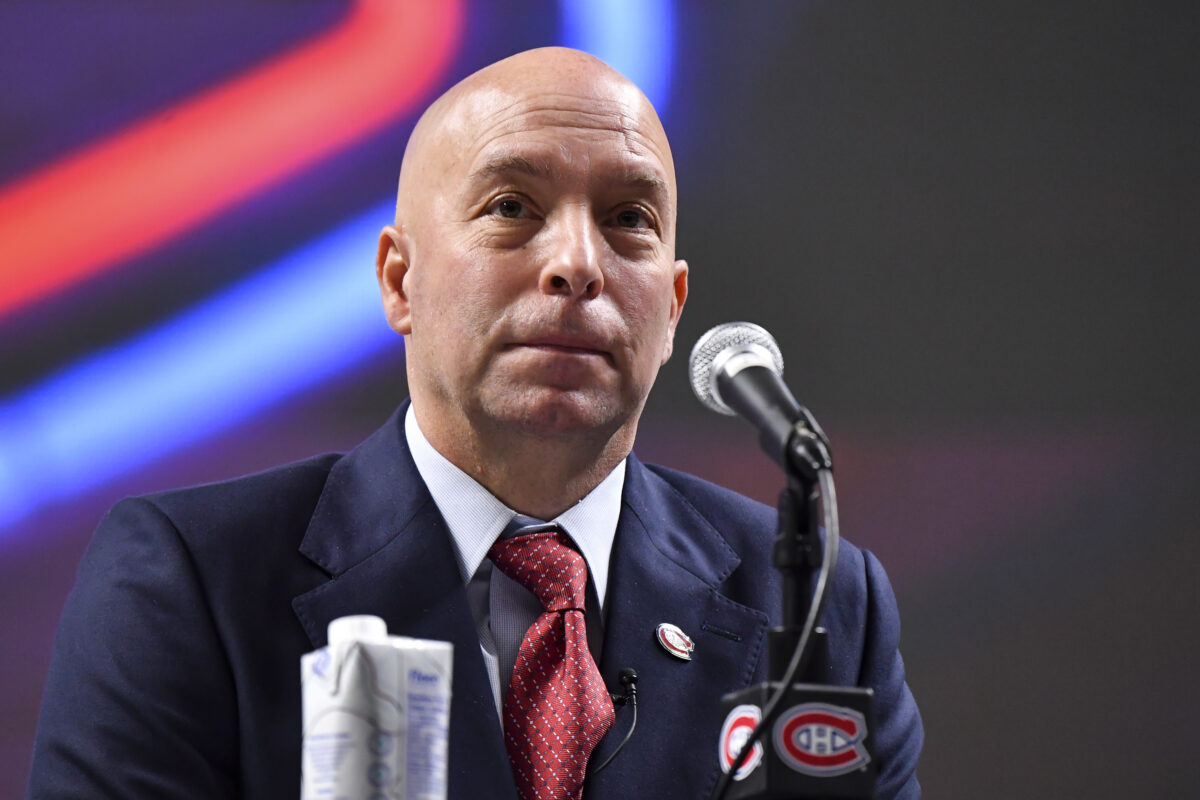 Even with all the issues, which may not be as big as fans or media are making them, Michkov would be the best player if he is still available at fifth overall. If Hughes wants to draft the best player available, then Michkov is the guy, even with the three-year wait. If Hughes feels a player like Will Smith or Leo Carlsson is just as equally good and available — although odds are if Michkov is still around, neither of those two will be available — then he would go with them based on the access to them for interviews and scouting.
It's good to note that one of the Canadiens' top scouts, Nick Bobrov, was a scout for SKA St. Petersburg, and his father is a consultant for the team. This gives Montreal a better insight into Michkov and more awareness of the type of player and character they would be drafting if they chose him. If you ask me, and most don't, I don't believe Michkov will be available at five. I think he goes three, but if he is still available, the Habs would be wise to draft him.
---
---