The Stars did not fare well in the 2006 NHL Draft (4/10 rating), with most players having little or no impact on the team. The organization needed a better outcome in 2007, but held zero first-round picks and four picks in the late rounds. Here is a look at how their draft picks turned out.
Early Rounds 1&2
Second Round (50th overall) – Nico Sacchetti, Center (Virginia H.S., Minn)
Saccheti played zero NHL games after four seasons at the University of Minnesota. He finished his career in 2016 in the EIHL.
Middle Rounds 3&4
Third Round (64th overall) – Sergei Korostin, Right Wing  (Moscow Dynamo, Russia)
Korostin played zero NHL games. He recorded 25 points in his only season with the Texas Stars and finished his career in the Slovak league in 2016-17.
Fourth Round (112th overall) – Colton Sceviour, Center (Portland Winter Hawks, WHL)
Sceviour made his NHL debut for Dallas in the 2010-11 season. He only played in two NHL games until the 2013-14 season, when he was called up for 26 games. He established himself as an NHL regular scoring eight goals in those 26 games.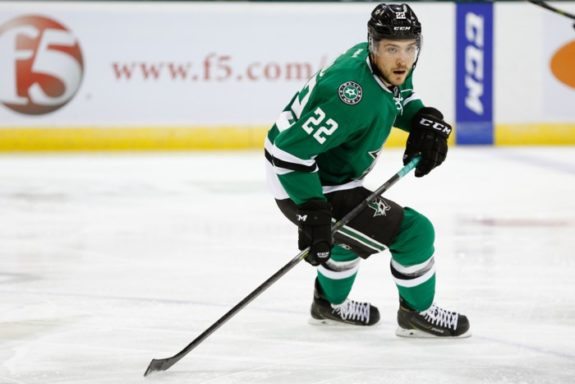 Unable to find consistent scoring in the next two seasons with Dallas, he signed with the Florida Panthers after the 2015-16 season. Currently, he is playing with the Pittsburgh Penguins after four seasons in Florida. 
Late Rounds 5-7
Fifth Round (128th overall) – Austin Smith, Right Wing (Gunnery Prep, Conn)
Smith played in 38 games with the Texas Stars in the AHL, recording six total points. He went on to play exclusively in Europe from there (SM-liiga, DEL-2, and Austria), where he finished his career in 2018.
Fifth Round (129th overall) – Jamie Benn, Left Wing (Victoria Grizzlies, BCHL)
Benn made his NHL debut for Dallas in the 2009-10 season. He recorded 41 points in his first full season and increased his output every season after that. His finest moment came in 2013 when the Stars named him the sixth captain in team history. He is a player who leads by example, playing the type of style that helps his team win games. His teammates consistently speak highly of him and follow his lead.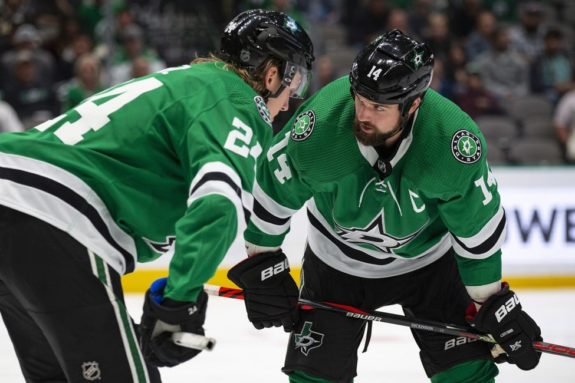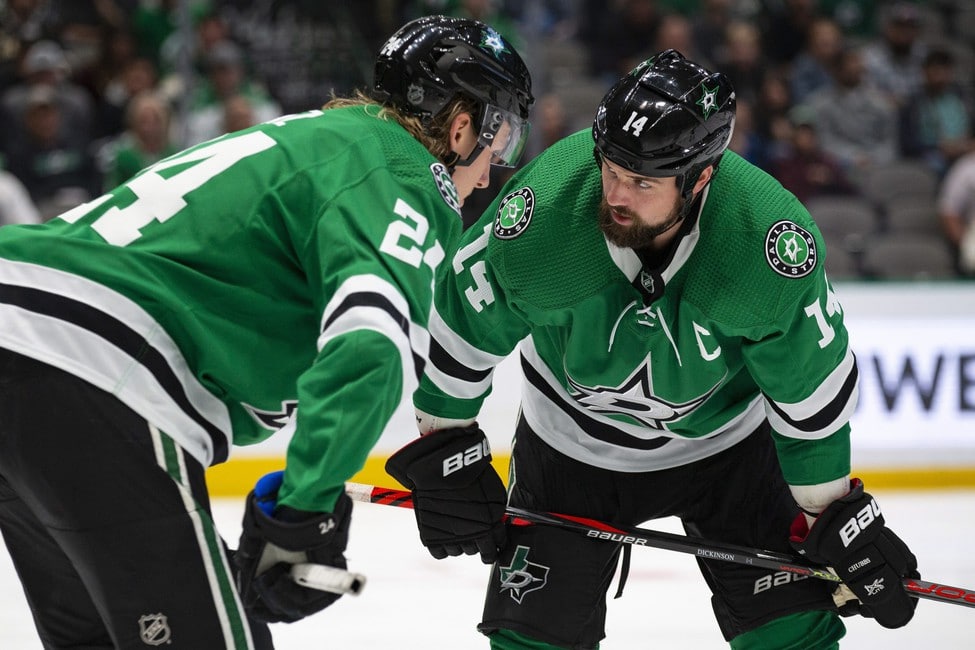 He has been near the top of the team in scoring and even won the Art Ross Trophy in the 2014-15 season for leading the league in points, only to better himself with 89 points the following season, his career high. His points have decreased over the last couple of seasons as he has led his team in their more defensive-minded approach. Benn and the Stars reached their highest point in the 2019-20 COVID-inflicted season when they were just two wins shy of winning their second Stanley Cup in franchise history up in the Edmonton bubble. 
Fifth Round (136th overall) – Ondrej Roman, Left Wing (Spokane Chiefs, WHL)
Roman recorded 27 points in two seasons with the Texas Stars before being traded to the Panthers in 2011.
Besides one season in the KHL, he moved on to play in Europe after only one season in the AHL/ECHL for Florida. He currently plays in the Czech league. 
Fifth Round (149th overall) – Michael Neal, Left Wing (Belleville Bulls, OHL)
Neal has played mostly in the ECHL for multiple different teams. He played in 22 AHL games for the Texas Stars where he recorded three points. He ended his career in the ECHL after the 2018-19 season. 
Sixth Round (172nd overall) – Luke Gazdic, Left Wing (Erie Otters, OHL)
Gazdic has played in 147 NHL games although none of them would be in Dallas. He played three seasons with the Texas Stars before signing with the Edmonton Oilers where he made his NHL debut in the 2013-14 season.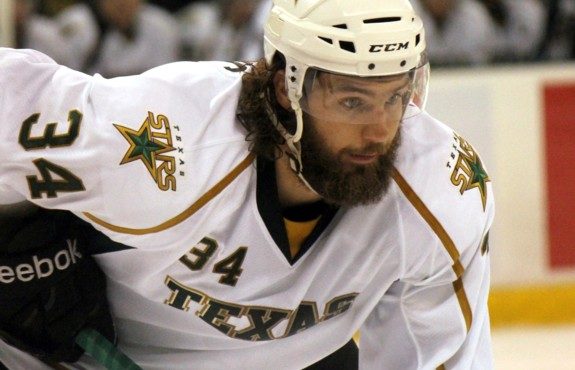 That season ended up being his career-high 67 NHL games, serving mostly as an AHL player throughout. He last played in the 2019-20 season for the San Diego Gulls (AHL).
Missed Out
None. Jamie Benn has had arguably the biggest impact on this team of any player in a long time.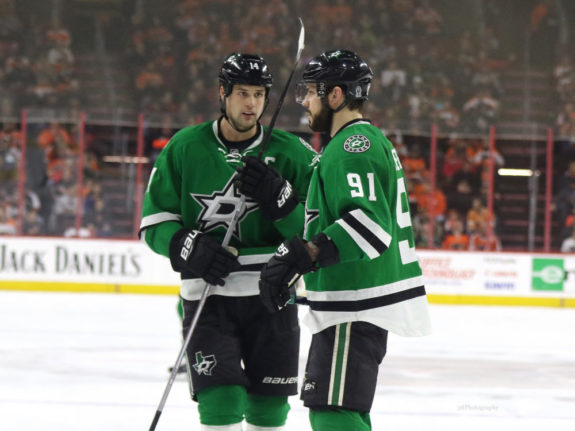 Serving as the teams' captain and superstar forward for the last seven seasons, Benn was a steal that has massively outplayed his fifth-round selection status. Finding nearly immediate chemistry with Tyler Seguin led to one of the best duos in the entire league for many seasons. That makes him a better pick for the Stars than any other player remaining.
Other Notable Players
Marc-Edouard Vlasic (35th), Ondrej Pavelec (41st), Justin Abdelkader (42nd), Paul Stastny (43rd), Mason Raymond (51st), Kristopher Letang (62nd), Ben Bishop (85th), Alec Martinez (95th), Keith Yandle (105th), Vladimir Sobotka (106th), Niklas Hjalmarsson (108th), Darren Helm (132nd), Ryan Reaves (156th), Anton Stralman (216th), Patric Hornqvist (230th)
Draft Rating
7/10
Although most of the players on this list did not have a significant impact on the Stars, they did find their future captain and superstar in Benn, which brings this rating up compared to 2006. The team has actually missed the playoffs in seven of 11 seasons since Benn came into the league, but the captain has helped many young players develop their game and is a massive part of their success in the last two seasons. He also played a huge part in bringing big-name players to Dallas such as Alexander Radulov, Joe Pavelski, Jason Spezza, and Seguin, which ended up being one of the better trades in the team's history.
---
---
Sam Nestler is a credentialed Dallas Stars contributor for the 'The Hockey Writers'. Growing up in New Jersey, Sam has been playing hockey since he was 7 years old. Developing a love for writing in college, Sam uses his hockey knowledge to create analyses and articles on every aspect of the game. Sam also hosts his own podcast on Spotify, the "Slapshot Sammy' podcast, breaking down action across the Stars, the NHL, and college hockey. Check out the podcast here, and give his latest article a read!