Coincidentally or not, P.K. Subban's Just for Laughs special aired on CBC on the eve of the first meeting between his Nashville Predators and the Montreal Canadiens on Tuesday.
All Things Considered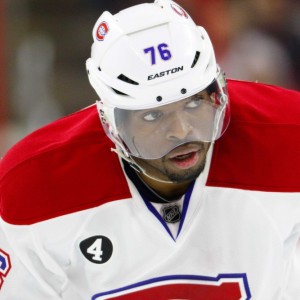 Considering all proceeds raised by the star defenseman's foundation for the gala were donated to the Montreal Children's Hospital Foundation, the comedy special served as a stark reminder of just what he meant (and continues to mean) to the city.
In sharp contrast, considering the harsh tone of the jokes aimed at the Habs (or hilarious tone, depending on who your employer is) and the show's overall spectacle, it was also a reminder of why the team perhaps traded him in the first place. After all, his grandiose personality was on full display over the course of the evening, which took place on August 1.
In any case, if the special had been planned to air before Subban's first game against his former team, in spite of hitting on most other levels it unfortunately missed the mark by at least few months. Subban was just placed on injured reserve with a reported herniated disc and will be evaluated in a few weeks.
That means the Habs' game against the Predators on March 2 in Montreal is the earliest fans will be able to see Subban go head to head against Shea Weber.
Everyone's a Critic
That obviously won't stop everyone from assessing how the trade has gone up to now, with Weber having scored 21 points (nine goals) in 37 games so far. For his part, Subban, who hasn't played since Dec. 15, has 17 points (seven goals) in 29 games.
Meanwhile, Montreal is first in the Atlantic Division with 50 points in 37 games. The Predators are two points out of a wild-card spot in the Western Conference with 38 points in 36 games.
So, superficially speaking, the Habs' early returns on the deal have been far greater. The operative word in that last sentence is "early," though, as, since starting the year 13-1-1, they are just 9-8-5. If you also take away Nashville's first 15 games, they actually have a slightly better 10-8-3 record (3-2-2 since Subban has been injured).
Subban vs. Weber: The Reckoning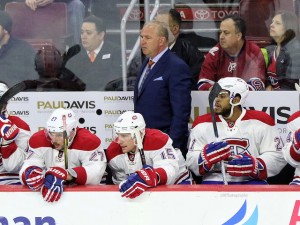 Maybe that's all irrelevant, as mediocre hockey is mediocre hockey, whether it's being played by Nashville or Montreal. A few points here and there don't make much of a difference when it will realistically be years before the jury is out on the Subban trade. Looking at it objectively, Montreal wasn't just trying to ship Subban out of town. They were also trying to capitalize on goaltender Carey Price's peak years and secure a championship by better complementing him and head coach Michel Therrien's style of play with Weber.
As such, how much of a victory the deal was from the perspective of Habs fans will depend on the team's success in the playoffs from here on out. That's at least over the next few seasons, during which the 31-year-old Weber projects as remaining a serviceable top-pairing defenseman.
The early Norris Memorial Trophy buzz Weber was (justifiably) garnering has made way for hushed whispers and injury rumors due to his drop in production, with just three points coming in his last 15 games. In that time, the Habs have seen their place atop the league standings vanish, and they only have one more than the wild-card Washington Capitals (49).
That means, even taking into account the relatively secure six-point lead they have over the second-place Ottawa Senators in the Atlantic, the Nashville game is still incredibly important. Every game from here on out is. Of course, assuming Subban is healthy by that time, the one on March 2 will still hold special significance. Mark your calendars now.