So, the 2015 World Juniors are set to begin in just about a month's time, and with that, comes roster projections. The tournament will be hosted by Canada this year, set in Toronto, at the Air Canada Centre, and Montreal, at Bell Centre. The Tournament proceeds from December 26th to January 5th.
Groups:
Group A: To play in Montreal   Finland, Canada, USA, Slovakia, and Germany   Group B: To play in Toronto   Sweden, Russia, Czech Republic, Switzerland, and Denmark  
Team Canada:
Canada has gone five years without a Gold Medal, something that is frankly tearing this country apart on their Christmas break. Before this five year absence of gold, Canada had won a ridiculous five straight Golds. Canada's expectations at the World Juniors had become known as "The Gold Standard". Each year the entire country expected nothing less than Gold. Even Silver would be a huge disappointment. Come the 2015 World Juniors and Canada has two silver, one bronze and two fourth place finishes in the past five years. This year, the tournament is back in Canada, something that will be very welcome to all Canadians, as the past two tournaments, which were hosted in Russia and Sweden, have brought back no medal of any sort. This year may feel different however. Starting goalie, Zach Fucale, will be back with a year of experience of this crazy tourney under his belt. The defence, on paper, looks as strong and deep as ever. Their forward group features four lines with the ability of putting up great output. They also got back 2013 7th overall pick, Darnell Nurse, and 2014 2nd overall pick, Sam Reinhart, both of whom will be favourites for the captaincy. So, let's get to it. Here's my projection of Team Canada's roster.
Forwards:
Max Domi – Connor McDavid – Michael Dal Colle
Nick Ritchie – Sam Reinhart – Jake Virtanen
Robbert Fabbri – Nic Petan – Morgan Klimchuk
Nick Paul – Frederik Gauthier – Zach Nastasiuk
Dylan Strome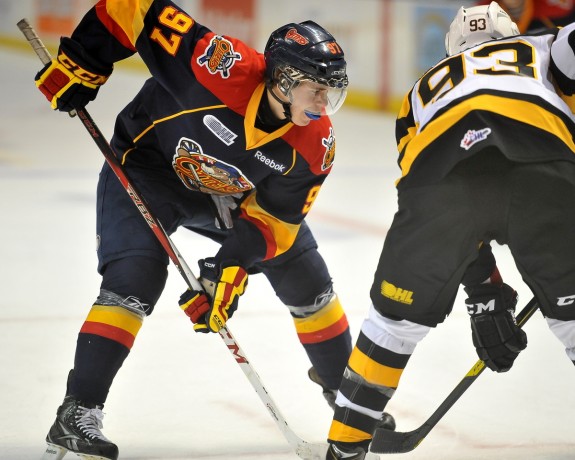 Defence:
Madison Bowey – Darnell Nurse
Haydn Fleury – Josh Morrissey
Chris Bigras – Shea Theodore
Travis Sanheim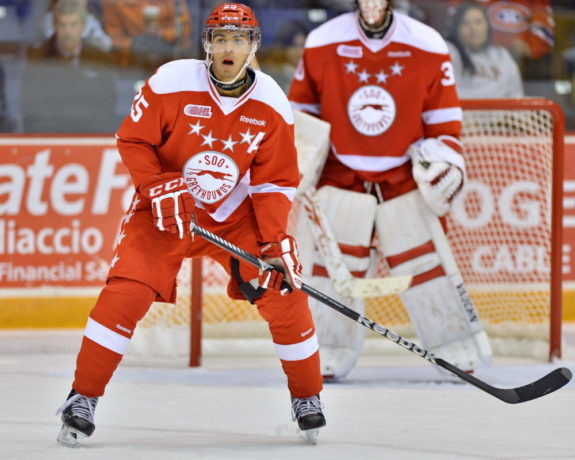 Goaltenders:
Zach Fucale
Eric Comrie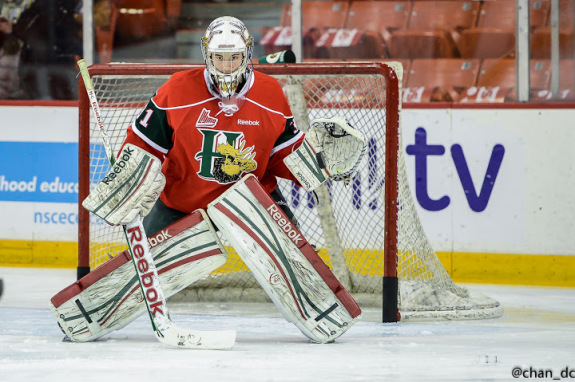 As I noted earlier, Canada is very lucky to have back both Nurse and Reinhart. However, in the summer, they had Aaron Ekblad, Jonathan Drouin, Curtis Lazar, Bo Horvat, Sam Bennett, Brendan Perlini, and Anthony Duclair all available as well. All of Ekblad, Drouin, Lazar, Horvat, and Duclair have stuck with their respective NHL teams and are very likely to be unavailable for this tournament. Bo Horvat is seemingly the only one with a chance to be put into this tournament. Meanwhile, both Bennett and Perlini, two 2014 first round draft picks, are out with injury. Heck, even Connor McDavid is out right now and is not a certainty to be healthy come December 26th.
The forward group features a lethal combination of size, speed and skill, three things Hockey Canada seems to always want at the World Juniors. The top six, I believe, is set. The bottom six could have some tampering done before the tourney begins, but the fourth line is very promising. All three are gigantic, but don't go over the edge with their size, as is the case a lot with Canada in international hockey. All three are also highly gifted offensively and could put up a lot of goals against opposing teams fourth lines. Dylan Strome's position on the team is likely dependant on McDavid's health. If McDavid is playing, but without a ton of production, Team Canada would be very smart to have Strome to be able to throw in there with him. A lot like they did with Crosby and Kunitz at the 2014 Sochi Olympics. They have proven to be an absolute force in the OHL, being the top two scorers in the league by quite a margin.
https://www.youtube.com/watch?v=Tg52sSourSw
On defence, there is plenty to go around. I believe Team Canada will go for a healthy mix of big, physical, stay at home defence and smooth skating, speedy, offensive guys as well. As they are above, they have this excellent mix that would allow the coach to have a reliable pair for any type of situation. These six would not only have the ability to shut the opponent down, but all of them would be more than able to contribute offensively as well.
In the crease, it seems almost certain that Zach Fucale will be back as the starting goalie. Behind him, where Canada has relied on in the past, is a gigantic question mark. It has been a battle between Comrie and Jarry, who seem to have the upper hand. However, Landon Bow and Philippe Desrosiers also have a great shot at becoming the backup. This is a very intriguing situation that may be solved with the hottest goaltender in December getting the nod.
There is still a month before the tourney begins, and many things can change drastically still. So why not look at some guys who are on the bubble as well:
Forwards:
Tyler Bertuzzi – Brayden Point – Mitch Marner
Jayce Hawrlyuk – Nick Baptiste – Jason Dickinson
Defence:
Jordan Subban – Sam Morin
Joe Hicketts – Jeremy Roy
Goaltenders:
Tristan Jarry
Landon Bow
Each one of these players is more than capable of filling a spot in the starting lineup. However, it will take a player who is injured, or suffers greatly through December to have a spot available. In any case, it just goes to prove the amount of depth Team Canada boasts going into the 2015 World Juniors. This year definitely has the potential to end to streak of five years of no gold. However, you could have said that about Canada in the last five World Juniors as well.
This tournament is not something you can predict. It's made up of teenagers who have outrageous expectations placed on them, and playing in their home country will only amplify those expectations. It's a case of how the team as a whole deals with those expectations. For that, we'll find out only once the tournament begins.
Also, as a side note, if you were ever wondering what was going through Connor McDavid's mind when he dropped his gloved and ended up fracturing a bone in his right hand, take a look at this TSN interview with McDavid, where Bob McKenzie asks McDavid what it would ever take for him to have his first career OHL fight. Fast forward to 11:14.
Is there anyone else you feel should be in the 23-man roster? Let us know!
Contributor for the Toronto Maple Leafs and Prospects. Scout with the Oakville Blades of the OJHL. For questions, concerns, or comments, contact me at devinslawson123@hotmail.com or on twitter @SlawsonTHW.