The Tampa Bay Lightning have looked like a nearly unstoppable force through much of the playoffs, despite a strong push-back from the Montreal Canadiens in the second round. But it is the Lightning who move on to face the New York Rangers in the Eastern Conference Championships.
Here are the 6 best stats from the Lightning's second round series.
BOLTS WIN, 4-1! ⚡️ pic.twitter.com/Hnzq0NhLas

— 8 – @TBLightning (@TBLightning) May 13, 2015
1. Bishop to King
Ben Bishop posted a 9-2-0 record versus the Montreal Canadiens this season (regular and postseason combined). He became the first goaltender since Glen Hall in 1960-61 to defeat the Canadiens at least nine times in a single season.
Per Elias: Ben Bishop is first goalie to defeat @CanadiensMTL 9 or more times in one season (reg. season + playoffs) since G. Hall in '60-61

— NHL Public Relations (@PR_NHL) May 13, 2015
2. More Bishop
When Max Pacioretty scored a third period goal in Game 1 against the Lightning, it ended a 133:08 shutout streak for Bishop that stretched back into Game 6 against the Detroit Red Wings. It's the second longest playoff shutout streak in Lightning history.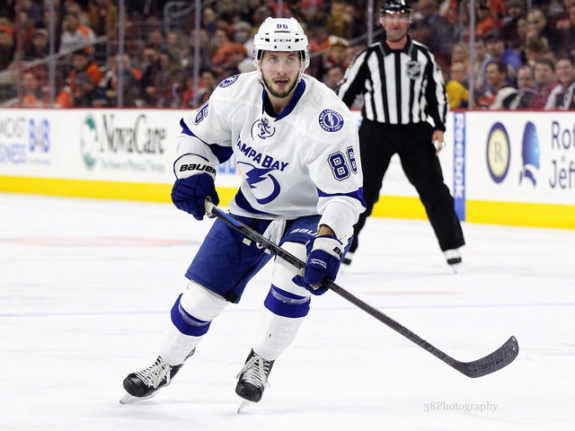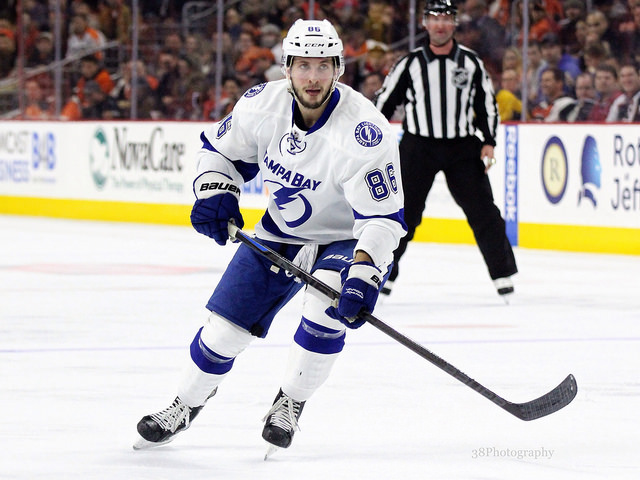 3. La Forward Nikita
Lightning forward Nikita Kucherov was only the third player in Tampa Bay history to score six goals in a single playoff series. One of the other two? Tyler JohnsonM.a< in Tampa's Round 1 series against the Red Wings. The third was Ruslan Fedotenko in the 2004 Eastern Conference Final.
The last team to have at least two players score six goals in a single series was the Pittsburgh Penguins in 2009, according to Elias. In that series, Sidney Crosby grabbed eight goals in one series and Evgeni Malkin grabbed six in another.
Kucherov was also just the second Lightning player to post three points in a series-clinching win. The other was Frederik Modin in 2004.
Kucherov also became the youngest player in Lightning history to score an overtime goal in the postseason at 21 years 318 days.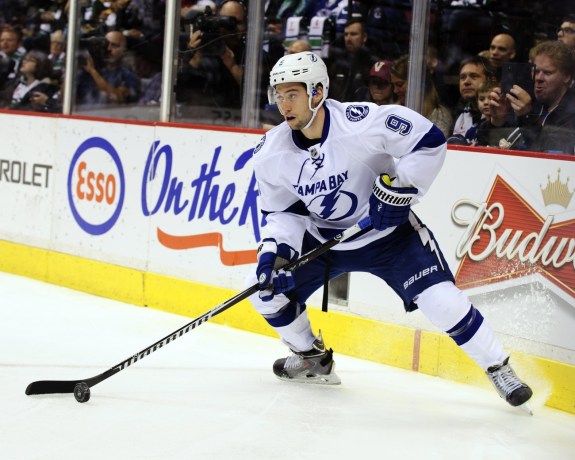 4. Beating the Buzzer
Prior to this season, there had been only two goals ever scored in the final two seconds of any playoff game. Bob Pulford did it for the Toronto Maple Leafs on April 11, 1964 and Jussi Jokinen did it on April 29, 2009 for the Carolina Hurricanes.
It has happened twice this season, with Tyler Johnson doing it for the Lightning and Joel Ward doing it for the Capitals. Johnson's crossed the goal line with 1.1 seconds left in a tie game.
Johnson is the first player in Lightning history to score a game-winning goal in the final 10 seconds of regulation during the playoffs.
5. Game 2 Scoring Spree
In Game 2 the Lightning tied a franchise record with four power play goals in a single playoff game. They also had six players post a multi-point game in the postseason for just the second time in franchise history. Both of those records were set in a single game as well, April 23, 2011 against the Penguins. The Lightning won that game 8-2 and had eight players post multi-point games.
6. How's Your Bracket
Among more than 800,000 entries for #NHLBracketChallenge powered by Samsung, 33.5% picked @TBLightning to reach Eastern Conference Final.

— NHL Public Relations (@PR_NHL) May 13, 2015
More From This Series
Thanks to the NHL and team PR Twitter accounts, as well as Elias Sports Bureau for some of the statistics.
Dustin Nelson writes about news and the Minnesota Wild for The Hockey Writers.