Fans of the Washington Capitals have had a tough time dealing with their team this season due to the almost inexplicable mediocrity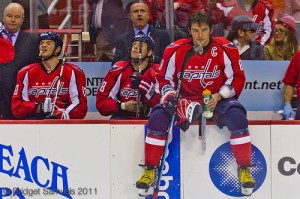 the Caps have shown through the past half season-plus. Such mediocrity has the Caps have finding themselves battling for a playoff spot, shuffling between being division leaders and just on the outside looking in at playoff seeding. Some have even suggested that this Caps team is so bad, that they should be sellers at this point. However, as bleak as things seem statistically (and even just from pure observation) for Washington right now, going forward, they can't afford to waste this season. It seems that this team is at a crossroads for the season
As a result, the Caps remain buyers at the deadline since no team just drops out and quits in ninth place. Considering what the Caps need and what is available out there, they can start addressing some of their crucial needs and go from there.
Washington is most importantly missing someone who can handle pivot duties on the second line. The original concept was that second-year center Marcus Johansson would take on that role, but he hasn't been able to click with his ever-shifting linemates, and is still developing his game, particularly at improving in the faceoff circle. Also, keep in mind that Nicklas Backstrom is still out with a concussion. Over the time of Backstrom's absence, Johansson has moved from center to playing wing with Mathieu Perreault.
Until Backstrom gets back and things are a little more normal with the Capitals' roster, someone else needs to take over at 2C. The lack of secondary production from any top-six forwards over the last few years has hurt Washington, especially when it comes to the playoffs when the top line gets shut down. To fix this issue, General manager George McPhee has a few things to put on his list, and one of the primary ones should be a pivot for the second line. Here are some of his options:
Saku Koivu — Anaheim Ducks are in 14th place in the Western Conference, and 10 points out of a playoff spot. Yes, Murray told everyone about a month ago that he was going to respect the no-trade clauses of Koivu and Teemu Selanne, so they would not be available at the deadline. However, with the right pieces involved, I'm not convinced it's impossible either to wriggle Koivu from Anaheim. Koivu, 37, is certainly a true warrior, and coupling that with his veteran leadership makes this ideal to shake up the locker room dynamic in Washington — a new voice there would help a lot. Once a captain in Montreal, Koivu's presence will benefit not only the entire team, but primarily the current captain, Alex Ovechkin. Also, Koivu's ability to play with skill and a bit of grit should help push the Caps' second line forecheck. If the Caps don't want to rely on Nicklas Backstrom's return, Koivu may be able to temporarily take on first line duties, or, if needed, even step into third-line center duties. This versatility as a pivot makes this attractive for McPhee. But the chances of this deal getting done are slim.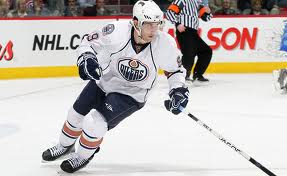 Sam Gagner — the Edmonton Oilers are also in the middle of a bottom-feeder season and will most likely be pushing in more prospects through the team. Gagner's only 22 years old, but a few players, like Gagner, will be a bit redundant in the Oilers' lineup. As a result, he has been asked about as a trade piece this season. He doesn't seem like a standout upfront, but Thursday night, he scored eight points in an 8-4 win over the Chicago Blackhawks. While that particular event may have been a flash in the pan performance, Gagner is certainly capable of putting up his own numbers when placed with skill around him (He centered Taylor Hall and Jordan Eberle in that eight-point game). Also, he was once under Dale Hunter before with the London Knights. His asking price may be a little higher between now and the deadline after Thursday, but as a young guy Washington can have long-term, it might be worth it.
Ryan Getzlaf — While Koivu and Selanne were dubbed "off the market" due to their NTCs, Getzlaf, Bobby Ryan and Corey Perry were ones who would still be available to be traded for. Getzlaf has won a Stanley Cup with the Ducks and a gold medal in the 2010 Vancouver Olympics. This winning mentality will bode well with the Capitals, who seem to be marred in a culture of losing and could use the boost, not to mention a bump in skill and production. It sounds sexy to have Getzlaf on Washington's roster, but his caliber may call for first-line duties, and the Caps are not about to bump Nicklas Backstrom to the second when he finally returns. To suggest he be the one to move down, that's a lot of money to not lead the offense. Also with his caliber, you'll have to give up much more to get him — and McPhee should be aiming to keep together whatever is working in Washington as much as possible.
Derek Roy — Always thought of as a staple in Buffalo, the 28-year-old center might finally be on the market this season. The main attraction for Washington is keeping in mind what he can do when he is surrounded by skill, which the Capitals have. The Caps' main skilled guy I'm thinking of here is Alex Semin. While Semin has a reputation for being too inconsistent and for doing things detrimental to the team, lately, he's been quietly finding his name on the scoresheet and playing with a lot more effort than audiences have ever seen from him. Roy would work well with such an enigmatic player like Semin, much like I would expect Saku Koivu to do and like Jason Arnott did last season (The "Sasha Whisperer", some called him).
Jeff Carter— It's in the Columbus Blue Jackets' best interest to be sellers at this point, sitting comfortably in last place in the Western Conference. Carter is probably the least desired on this list, considering his mentality doesn't particularly help the Capitals in their current plight. However, if he can be convinced that this team can win, he has shown that when motivated and playing with other skilled players (and playing at his natural center position), he can match that with some solid production of his own. Washington doesn't have a lot of right-handed centers. Halpern is the only regular roster center who is right-handed and also happens to be the Caps' most efficient faceoff-guy. Carter would most certainly help Washington in their faceoff woes this year; thus, ultimately earning the Caps more puck possession and then earn zone time from there. Also, with the Caps waiting for their current options at 2C to turn into great two-way players, Carter already provides a solid two-way game, sparing his more skilled linemates some of the backchecking duties. If all else fails, I say go after this guy, considering the crucial need at a secondary center. Check out Steven Hindle from Hockey Buzz's thoughts on a Jeff Carter acquisition.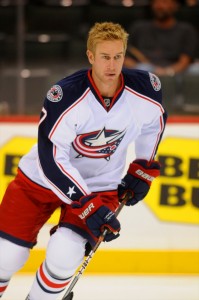 If you're looking at the list and criticizing, just remember, the pickings are slim this year, so one would have to think outside the box. If anything, though, the Capitals are going to need to make some move at the deadline — just something. The most movable pieces for the Caps would be Cody Eakin, Jeff Schultz, one of their first round picks, and if it really comes down to it, the rights to Evgeny Kuznetsov and doing away with Marcus Johansson. Some of those players are tough to part with, but for the end result, the Caps need to go all in, and it's time to think about what's more important for the team. In other words, there is a happy-medium between being too short-sighted and too concerned with the future (see: '89 Calgary Flames).
So congratulations, Capitals fans! Welcome to what other teams have had to do the last few seasons. You won't always be at the top and the dynamic won't always be perfect, but Washington is very well in the hunt. As the team continues to adjust to team changes and fix internal problems, things will come together more. And remember, once a team is in the playoffs, they have as good a shot as anyone to make it a la the 2006 Oilers and the 2010 Flyers. Maybe this time the Caps can be the Canadiens spoilers that ruined Washington's dreams not too long ago.