On June 24th, 2015, the NHL Board of Governors began accepting applications towards a formal expansion process. At the cost of $10 Million dollars, $2 Million of which is not refundable to place a bid, the League has entered into its most recent period of legitimate expansion discussions in over a decade. The deadline, which passed as of July 20th, saw two official expansion bids placed, one for Las Vegas, and a second for Quebec City.
NHL expansion, last witnessed in 2000 with the inception of the Minnesota Wild and Columbus Blue Jackets franchises, has long been not only desired but also accepted as a virtually guaranteed eventuality. Many metropolitan markets have significant interest in securing an expansion franchise, such as Las Vegas, Quebec City, Seattle, Markham or Hamilton, as well as Kansas City and even Houston, Texas.
However, the legitimacy of these potential suitors are quite obviously dependant on a number of significant, financially driven factors. Amongst these are issues and topics such as market size and interest, regional demographics, adequate venue availabilities and leasing, as well as the long term, sustainable economic growth of not only a given franchise, but also the City in which it is located.
Potential Suitors
Currently, the majority of such markets interested in securing a potential expansion franchise meet most, if not all of these requirements.
Las Vegas, although an untapped professional sports market, recently made an official expansion bid and holds great promise following a highly successful season ticket drive which secured over 13,000 commitments. With a new arena currently under construction, Las Vegas, despite having never hosted a major League sports franchise, holds great potential thanks largely to the continual market interest turnover brought on by the City's massive tourism industry. Whether or not Las Vegas can sustain interest in a professional hockey team, however, is the real threat to hockey in the desert.
North of the border, Quebec City has long dreamt of the return of an NHL franchise, and plan to make these dreams a reality thanks to an official expansion bid placed on July 20th. At the time of the Quebec Nordiques' departure following the 1994-95 season, Quebec City was the NHL's smallest market, and if they were to return, would remain so behind only Winnipeg. However, the market interest in the return of an NHL franchise has been strong, and has gained traction in recent years. Further, with a new, 18,000 seat arena recently completed, an expansion franchise in Quebec City would now retain a more than adequate venue, yet financial challenges remain due to the weakening Canadian Dollar.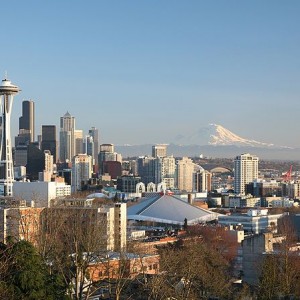 In Seattle, the potential acquisition of an expansion NHL franchise has been rumored for some time. With a fully functional arena in place, as well as a strong market interest in the State of Washington and surrounding areas near the border, an NHL franchise in the North-West United States once appeared to be a guarantee. However, one major issue in Seattle is that the funding secured for the use of KeyArena by prospective owner Chris Hansen was attained for the purposes of hosting a National Basketball Association franchise. In order to secure funding for use of the venue for a professional hockey instead, an amendment would have to be made to the previous ruling; a change which has yet to, and may not, happen. As of the application deadline, no Seattle-based bidder had placed an official application.
Other potential markets for an expansion NHL franchise, such as Markham, Hamilton, Kansas City and even Houston, tend to comply with some of, yet not nearly as many of, the requirements necessary to sustain an expansion team, and as a result did not place an expansion bid.
Obviously, in order to sustain an expansion NHL franchise, a market must guarantee the long-term interest of its residents, retain adequate accommodations and be financially feasible for both the immediate and distant future. However, there is one major issue relative to NHL expansion that no select market, potential owner or even the NHL can control.
The Forgotten Issue of NHL Expansion
When considering the potential difficulties facing NHL expansion, most people typically discuss the various financial implications and requirements associated with the process. These factors are incredibly important, and do ultimately deicde whether or not a particular market or bid will receive a franchise.
However, there is one issue which is of the utmost importance that is quite commonly overlooked and this issue is what I like to call: Quality dilution.
What happens when two NHL franchises are added to create a 32-team League? Two entire rosters, or 46 players of non-NHL talent are suddenly immersed into the NHL, immediately diluting the high on-ice playing quality which the League and its fans have come to expect.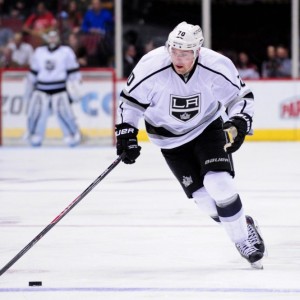 On top of this, a decreased level of on-ice playing quality will undoubtedly have an impact on the interest of fans, but more importantly, their willingness to invest not only in single game tickets, but season ticket packages as well.
According to Lawrence Kahn of Cornell University's paper entitled Sports League Expansion and Economic Efficiency: Monopoly Can Enhance Consumer Welfare, in professional sports Leagues under expansion, "when athletic talent becomes scarce and takes in less talented players, the utility of existing fans is lowered since the average quality of play has fallen." Further, because "athletic talent is scarce, at any time, the quality of games depends strictly on how diluted the talent level is."
To simplify, NHL rosters are currently defined by an average depth of skill, as third and even fourth line players retain enough skill and ability to impact the outcome of a game. However, following a potential expansion, an additional 46 players of non-NHL skill, most of which will have no impact on a game, will become full-time NHL players. Further, due to the various costs associated with the process of expansion, ticket prices, especially in expanded markets, will be inflated forcing consumers to purchase tickets at an above-average price despite a diminished quality of on-ice product.
As a result, potential NHL expansion and the associated dilution of on-ice product quality threatens to harm the League from both an economic and consumer perspective. Due to impending inflated ticket and merchandise prices faced by consumers, as well as the decreased quality of on-ice product League-wide, the NHL could in fact decrease their economic efficiency if fans refuse to pay for an overvalued, diluted product following an expansion. Average attendance, as well as net NHL income in a 32-team format could in fact decrease, while NHL operating and franchising costs continue to rise.
Echoed by Kahn, the process of expansion in a major sports League such as the NHL has its benefits, yet also comes with its fair share of potential difficulties. Primarily, these harships are financially driven, however, the process of expansion itself and the dilution of the NHL's on-ice product can, as observed, reverse the desired beneficial outcome of the expansion process. Ultimately designed to bring economic benefit to new markets, and most importantly the NHL, the dilution associated with expansion brings with it the potential for inflated consumer costs and decreased attendance, not to mention a lower quality of product being offered to hockey fans worldwide.
With two official bids, one from Las Vegas and another from Quebec City, the NHL appears to be on track for expansion in the near future, yet must be made well aware of the potential risks of doing so.