1) Cap Relief.
Santa really is going to have to work his magic to give the Flyers what they need most. That is cap relief. The Flyers have approximately $566,667 in cap space to work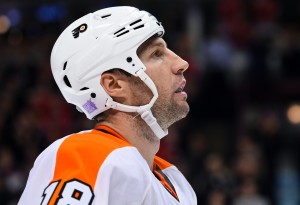 with for the rest of the season. This problem really falls with RJ Umberger and Vincent Lecavalier. Lecavalier's cap hit is $4.5 million until 2017-18 with a no movement clause and Umberger's is $4.6 million until 2016-17 with a no trade clause. Everyone has been enlightened to the fact that neither player is producing for the team, and Lecavalier has become an outcast on the team. This means that the Flyers are paying almost $1 million per point. Just as a reference, the Flyers pay Giroux and Voracek about $171,000 per point. Cap relief is a must for the Flyers, because if the cap stayed the same next year, the Flyers would have under $2 million to spend this offseason. Ron Hextall is going to need to do some serious work with the Flyers roster if he wants to get them back into contention next season. The defense (aside from Mark Streit) is slow, overpaid, and under performing. There are plenty of guys on the offensive front who are overpaid and severely under producing. Almost to the level I have never seen before. Matt Read has scored over 20 goals in two of his three seasons (he was on pace for 20 in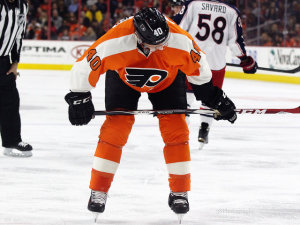 the lockout shortened season) and he has just three this year. All of these guys have relatively substantial cap hits, despite their lack of production. For a team with no cap room, the Flyers, literally and figuratively, cannot afford to have these guys not producing.
2) An End to those Pesky Shootouts.
This wish is sort of akin to a 5-year-old asking for a million dollars, it just won't happen. The Flyers have been involved in five shootouts so far this season and have just looked awful in every single one. Through those 5 shootouts, the team has gone 3 for 19 on shots. A whopping 16%. Santa is due to bring the Flyers some luck in the shootout. He did last year, their last shootout win was on December 30th, 2013 against the Canucks. In fact, that was the second straight game in a row in which the Flyers won in a shootout. That luck quickly ran out as the Flyers are now 0 for 10 in their last 10 shootouts. It would really benefit the Flyers to start improving their fortunes in shootouts. Five points mean a lot when the end of the year comes around, and for a team that is struggling to get points, it could make a huge difference. Steve Mason has the right idea:
"Five points we've left out there, five points that probably would have put us into the playoffs. There's your difference."
3) Better Decision Making.
This applies on and off the ice. Just a few days ago I chronicled Craig Berube's questionable decisions behind the bench. Why isn't Michael Del Zotto in? Why isn't he giving lines time to develop chemistry? Why is Vinny Lecavalier opening the shootout? The problems go deeper than that. The on ice decision-making has been well below standard. Aside from the first line, there is no structured breakout. The forwards are out of position in defensive zone, so when a defenseman throws the puck up the wall to get it out, there is no forward there to support. That fact is supported by the Flyers' sub par 47.1% Corsi percentage. And I'd bet that if it weren't for the Flyers first line of Raffl-Giroux-Voracek, that Corsi percentage would be fighting for the last place spot in the league. Bad turnovers and questionable coaching decisions have plagued the team all season, they'll need to improve this if they want to string together wins.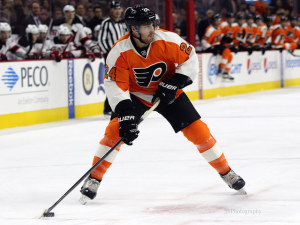 4) Steve Mason's Speedy Recovery
One of the main reasons the Flyers have kept themselves competitive in games this season is because of their goalie. Despite a daunting 6-10-5 record this season, Mason has been outstanding between the pipes for the Flyers. His 2.49 GAA is not the greatest, but once again that doesn't tell the whole story. His .921 S% makes the picture a little bit clearer. For a team that has struggled as much as the Flyers, and a team that gives up as many shots as the Flyers, Mason has been the one bright spot. That all came to a screeching halt at practice on Friday afternoon.
Steve Mason is down on the ice, laying on his back, being examined by team trainer Jim McCrossin at practice. Needs help getting up.

— Frank Seravalli (@frank_seravalli) December 19, 2014
https://twitter.com/DStrehleTFP/status/545991211874811905
Mason is to see a specialist on Monday to find out what the problem is, but he has been ruled out for this weekend. Flyers GM Ron Hextall says that he doesn't expect Mason will miss a lot of time, but judging by how things looked at practice, I wouldn't be surprised if Mason missed a few weeks. The Flyers are hoping for a Christmas miracle, because losing Steve Mason would be a severe blow to any chance they had of making the playoffs.
Matt is a contributor for the Philadelphia Flyers at The Hockey Writers. He has previously covered the Flyers for GrandstandU. He enjoys playing hockey and making music in his spare time.