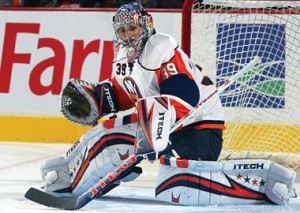 Some will ask why in the wide wide world of sports we are doing this but with how CBA negotiations have hit an impasse, here we are. It is never an easy time. However, along with our "Revisionist History" series, there will be this column to help bide the time with fantasy tidbits coming out here and there.
The question is how on Earth does one quantify such a list as far as hockey injury. What criteria can be used in this case? There were three main categories that have to be kept in mind first and foremost. They are the following.
Potential or lost value
Severity
Propensity to injure
This seems easy enough, right? Let's quickly go over the main criteria first.
Potential or lost value — Value is defined in hockey terms as how much production a player gives so lost value would be essentially lost potential or what could have been. There were definitely players who could have been so much better or greater if it had not been for injuries. The list of players is significant. Sometimes it means the difference between an average and good player, a very good player and Hall Of Famer, or even a Hall Of Famer and one of the best of all time. Mario Lemieux did have other injuries but chronic back pain ultimately forced him out of the game as an example. What if guys like Bobby Orr or even Eric Lindros had stayed healthy?
Severity — The impact and length of injury can be classified under severity. There are certain players who have suffered near career ending injuries. Yes potential can be looped in but the severity of an injury can stand on its own as well. Think of players who have lost an extensive amount of time to a devastating ailment and there is a reason why this has to be considered.
Propensity to injure — Some players are just more likely to get injured than others. Rick DiPietro is a perfect example of a player who just seems likely to land on the "injured reserve" list faster than I can make an order at an Arby's. If you take a look at a player's bio and the injury list looks more than a page long, it might be time to induct them into these "Olympics". There are players who almost could blow on themselves and get injured. Marian Gaborik was like that for awhile as well. Ironically, now he is out several more months due to a shoulder injury.
Are there any other criteria we should consider perhaps? Do we include players from other leagues into the hockey mix? Is this something where we ponder NHL players only? There are plenty of questions here.
Furthermore, there is the issue of who to nominate. This is where we need the help via social media to make the decisions a little bit easier. In the comments section, if you could list your gold, silver, and bronze candidates, that would be great. Also, if you had a choice for three dishonorable mentions for players who literally were made of glass, that would be a great bonus.
After the numbers are tallied, we will reveal our results with glorious explanations of how these players were above the rest. So give us your hobbled worst and thank you again.