Fans, players and NHL commissioner Gary Bettman may not see eye-to-eye all the time, on issues surrounding the sport.  One thing he did get right, the fans will be there, the fans will come back and judging by crowds around the AHL, the fans are still salivating for hockey.  Whether it was to cheer or voice frustration, fans were out in full force league wide and a lot to check out players who might otherwise be suiting up at the NHL level.
While opening night is typically a solid draw in any sport, through 27 games, the league average for attendance stands at 6,238 per contest.  As one who was in attendance for the Albany Devils opener, I can attest to there being a smattering of supporters from the Garden State.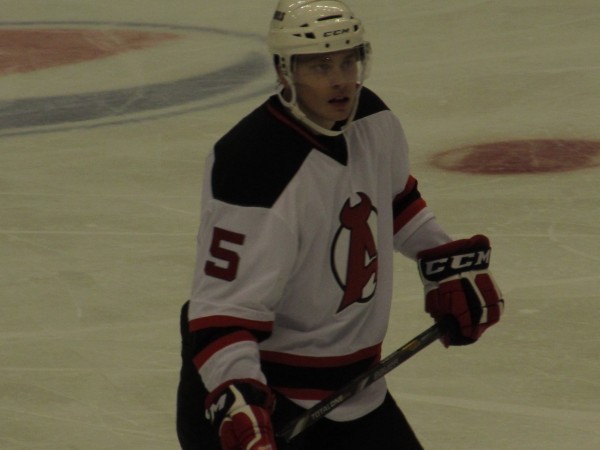 Taking a look around the league at some of those would be NHL players, not all of the usual suspects lit it up but a lot of recognizable names topped the scoring charts.
Pacing the scoring race is Cory Conacher of the Syracuse Crunch, with five points.  Conacher's Crunch teammate Tyler Johnson, is tied for top goal getter, along with Kris Newbury of the Connecticut Whale, each netting three.  All three came on the power-play for Newbury.  Also lighting it up, top New York Islanders prospect Nino Niederreiter, totaling two goals and two helpers in two games for the Bridgeport Sound Tigers.  Niederreiter's teammate, Brandon DeFazio, also had two goals and an assist for Bridgeport.  Travis Hamonic picked up three assists and racked up 12 penalty minutes for the Sound Tigers.
Playing against the stacked favorite Oklahoma City Barons and the defending Western Conference Champion Toronto Marlies, defenceman Thomas Pock of the Lake Erie Monsters, registered a goal and thee assists in three games.  Speaking of the Barons, defenceman Justin Schultz registered a goal and an assist for Oklahoma City.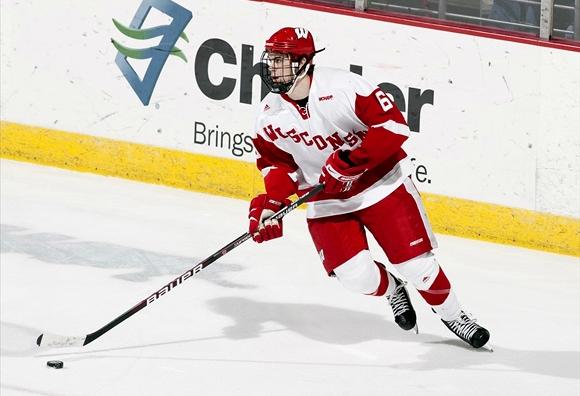 The Abbotsford Heat saw their fair share of players rack up points over the weekend.  Sven Baertschi picked up a pair of goals and helpers in two contests.  Ben Walter, Ben Street and Dustin Sylvester all registered three points for the Heat as well.
Making the highlight reel was Brayden Schenn of the Adirondack Phantoms.  Sporting their retro homage sweaters to the old Adirondack Red Wings, Schenn was putting on a show against the Portland Pirates.  Schenn wound up with two goals and an assist against the Pirates in Glens Falls.  On the other end, Oliver Ekman-Larsson, scored a goal for Portland.
Off to an impressive start were the 2-0 Springfield Falcons, as Ryan Craig and Jonathan Audy-Marchessault each totaled a three point weekend.
Marcus Foligno, a spark plug for the Buffalo Sabres down the stretch last year, got on the board with two tallies and an assist for the Rochester Americans.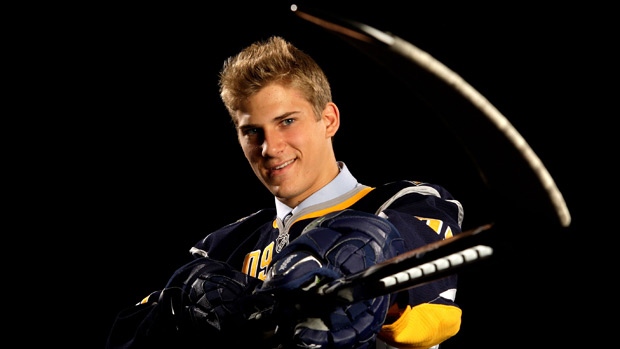 Carolina Hurricanes prospect Zach Boychuk, scored a goal and notched three assists for the Charlotte Checkers.  Playing against the Checkers, Cody Eakin netted the game-tying goal for the Texas Stars and earned first star honors.
Mixing it up for the Manchester Monarchs, was Jordan Nolan, a member of the Los Angeles Kings Stanley Cup winning club in 2011-12.
As for the goaltending side of things, Danny Taylor of Abbotsford, is 2-0, with a 1.50 GAA and 41 saves on 44 shots, against Peoria.  Robin Lehner turned away 35-of-36 shots, for the Binghamton Senators, in a victory over the Scranton/Wilkes-Barre Penguins.  Justin Peters stopped 27-of-28 for Charlotte, in a victory over Houston.  For the Chicago Wolves, Eddie Lack is 2-0 with a 1.44 GAA, stopping 50-of-53 shots.  Lake Erie netminders have been sharp thus far, Sami Aittokallio saved 29-of-30 in his one winning effort and Calvin Pickard made 69 saves on 72 shots, across two games, going 1-1.  Martin Jones is 2-0 for the Manchester Monarchs, turning back 51-of-53 shots.  Jacob Markstrom stopped 30-of-32 in his win for San Antonio.  Curtis McElhinney is 2-0 for the Springfield Falcons, saving 54-of-56 shots, along with a shutout of the Phantoms.