'The Nuck Stops Here' is a Vancouver Canucks news, opinion and analysis column that runs every Sunday throughout the regular season.
News
Jason King named Utica Comets assistant coach
The following is a press release from the organization:
Vancouver, B.C. – Vancouver Canucks General Manager Jim Benning announced today that former Canucks forward Jason King has been named an Assistant Coach with the Utica Comets, Vancouver's AHL affiliate. King joins Head Coach Travis Green's staff alongside Assistant Coach Nolan Baumgartner an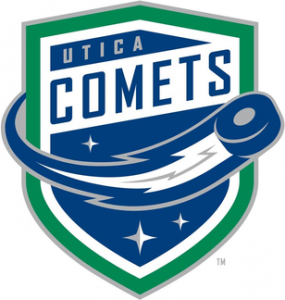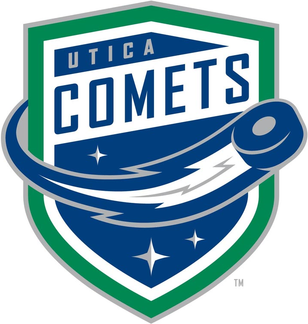 d Goaltending Coach, Player Development Roland Melanson.
King most recently served as Director of Hockey Operations following two seasons as an Assistant Coach for the St. John's IceCaps of the American Hockey League. His playing career spanned 11 seasons including 59 career NHL games with 23 points (12-11-23), 335 AHL games and four seasons played in Europe with the Swedish and German Hockey Leagues.
In 2003, King was named NHL Rookie of the Month scoring eight goals and three assists (8-3-11) in 14 games while playing on the same line as Henrik and Daniel Sedin. He led the IceCaps in scoring during the 2011-12 season (22-19-41) and was honored as Community Man of the Year. In 2013-14, his first season behind the bench, King helped coach the IceCaps to their first-ever Calder Cup Finals.
Manny Malhotra hired as Canucks development coach
The following is a press release from the organization:
Vancouver, B.C. – Vancouver Canucks President, Hockey Operations Trevor Linden announced today that the club has named Manny Malhotra to the position of Development Coach.
"We're pleased to have Manny re-join the organization and work with our coaching staff to help develop and mentor the players," said Trevor Linden. "Manny has a wealth of experience from nearly two decades of playing in the National Hockey League. His character, work ethic, skill and perseverance are qualities we value and know will benefit our team."
Malhotra joins the Canucks coaching staff on a part time basis for practices at home, and will work with players to develop specialized skills, including face-offs, and systems. He will also travel on occasion to work with Canucks prospects. Malhotra brings 18 years of NHL experience, playing for the New York Rangers, Dallas Stars, Columbus Blue Jackets, San Jose Sharks, Vancouver Canucks, Carolina Hurricanes, and Montreal Canadiens and amassed 295 points (116-179-295) and 451 penalty minutes in 991 games.
Read more here.
Canucks Young Stars roster announced
The following is a press release from the organization: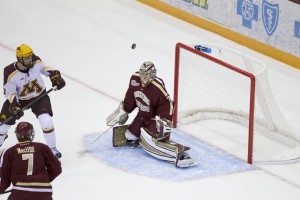 Vancouver, BC – The Vancouver Canucks announced their 2016 Young Stars roster and ice times today. The first practice is scheduled on September 15th at 2:00pm, followed by media availability. Click here for the full Canucks Young Stars roster and ice/game schedule included below.
YOUNG STARS CLASSIC SCHEDULE*
Penticton, BC – September 15-19, 2016
Sept. 15 2:00 pm Prospects on-ice
Sept. 16 10:30 am Canucks Prospects on-ice
Sept. 16 4:00 pm Game 1 Calgary vs. Winnipeg
Sept. 16 7:30 pm Game 2 Vancouver vs. Edmonton
Sept. 17 12:00 pm Canucks Prospects on-ice
Sept. 17 7:30 pm Game 3 Calgary vs. Edmonton
Sept. 18 9:15 am Canucks Prospects on-ice
Sept. 18 2:00 pm Game 4 Vancouver vs. Winnipeg
Sept. 19 8:30 am Canucks Prospects on-ice
Sept. 19 11:00 am Game 5 Edmonton vs. Winnipeg
Sept. 19 3:00 pm Game 6 Vancouver vs. Calgary
Read more here.
Analysis
Manny Malhotra Hire a Great Move for Organization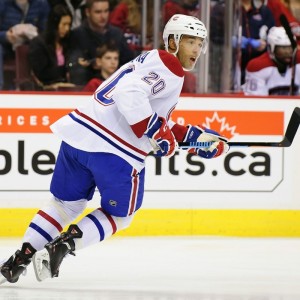 Ever since his (less than graceful) exit from the Canucks organization, many have speculated a return for Malhotra. Well, it's finally happened, and it couldn't have come at a better time for the club. The biggest reason this is blatantly positive is Malhotra's faceoff prowess. Malhotra, who regularly pushed 60% efficiency throughout his career, could vastly help a club that finished dead last in faceoff percentage last season. He could be especially beneficial for Bo Horvat, who will be relied upon, in all likelihood, as the team's number-two centerman, as well as other young centres in the pipeline.
Additionally, Malhotra will help in the sense that he'll be an exceptional role model for many of the team's up-and-comers. From his tremendous leadership abilities to his work ethic, to his community involvement, he's everything, character wise, that one could want from a player. For the likes of Jake Virtanen or Brendan Gaunce, Malhotra will serve as an especially valuable asset.
Finally, for a team without a lot of good, positive stories over the past twelve months, bringing the likeable, fan favorite on board certainly won't hurt matters in terms of the attitude surrounding the Canucks. From all perspectives, the Malhotra hiring was a good one, and certainly one of the better moves made by the organization of late.
Troy Stecher a Dark Horse to Keep an Eye On
At this point, the Canucks' blue line looks just about set, with Alex Edler, Chris Tanev, Ben Hutton, Erik Gudbranson, Nikita Tryamkin, Luca Sbisa, Philip Larsen, and one of Alex Biega or Andrey Pedan. That said, if one defender were to break into the mix, it would be prospect Troy Stecher. Stetcher, 22, is an undersized but strong-skating defender from North Dakota in the NCAA. A teammate of top prospect Brock Boeser, Stecher impressed management with his strong transition game and an undeniably high compete-level. Between his natural abilities and exceptional work ethic, Stetcher could easily make the NHL within the next couple of seasons.
It all looks good: he is a right shot, offensive defenceman with a high-end work ethic. But will it be enough to stand out from the pack of defenders this coming year? Maybe. It looks like a long shot, but no one saw Hutton coming last year. Going into camp, the back end looks fairly set at the moment, but if only one guy makes waves, bank on Stecher to be that player.
Around the Blog-O-Sphere
Fun links about the Vancouver Canucks from all around the internet.
New Canuck Erik Gudbranson is leading a stem cell donation fundraiser [CBC]
Alex Edler coming to terms with Team Sweden snub [The Province]
The Sedins and Loui Eriksson led the charge in Sweden's exhibition win over Finland [World Cup of Hockey]
Anton Rodin may play a big role with the Canucks this season [The Canuck Way]
Just how good is the Canucks' prospect depth? [National Post]
Ben Hutton says the next Ben Hutton may already be here [Vancouver Sun]