You wouldn't know it to look at the Montreal Canadiens' goaltending stats this year, but the organization is in good shape from the net out. Especially with the recent signing of free-agent Charlie Lindgren this past week.
Beyond Carey Price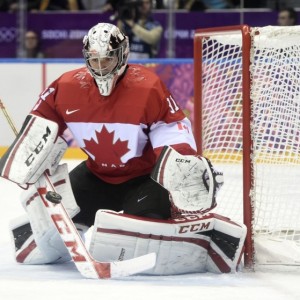 The Canadiens obviously have an undisputed No. 1 starter in Carey Price, but it's immediately below him on the team's depth chart where things get a bit jam-packed with goalie goodness.
Granted, that's more an assessment of quantity than proven quality. Lindgren joins Mike Condon, Ben Scrivens and Zach Fucale as NHL-serviceable goalies in the team's more-immediate future, none of whom, including prospect Michael McNiven, having earned a single winning NHL season between them up to this point.
While it's not at all flattering that Scrivens is the one who came the closest, going 16-16-4 in 2013-14, the operative words in that sentence are "up to this point." For all intents and purposes, Scrivens represents the soon-to-be-past of the Habs, having cleared waivers en route to presumably joining the St. John's IceCaps in the American Hockey League with the addition of Lindgren to the organization. His contract expires at the end of the season, and it's unlikely he gets re-signed this summer as an unrestricted free agent.
That being said, Scrivens proved with a modest .906 save percentage that he is still an, at least lower-tier, NHL-caliber back-up after his unimpressive odyssey in and out of the Edmonton Oilers organization—much to the envy of most everyone still there. If he's the worst—for lack of a better adjective—the Habs have to offer, Montreal is doing okay, to put it lightly.
Mike Condon's Potential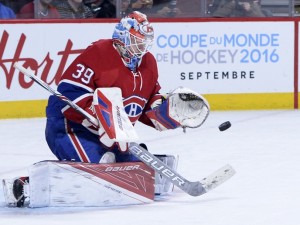 While Mike Condon boasts a lesser .905 save percentage, he also has had a larger sample size with which to work, playing behind an at-times AHL caliber lineup. None of that was ever part of the plan. It's obviously unrealistic to assume as the standard the same quality of goaltending Condon provided at the start of the year with an initial 9-2-3 stretch, during which he at one point led the league in save percentage. However, it's just as ludicrous to believe Condon is only as capable as his 11-22-3 record since would indicate.
There is a happy medium to be found, and, it should be pointed out, it's likely he would normally be on the hook for around the 14 games with which he successfully started the season, playing behind Price. In other words, all things considered, having been thrust into the starting role without any prior NHL experience, Condon has had a decent season and should be a legitimate option coming off the bench next season.
Things Get Interesting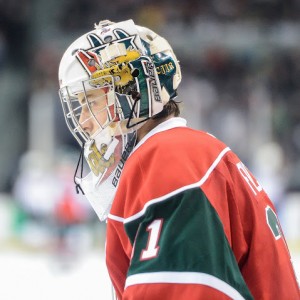 That's where things get interesting with the addition of Lindgren, who posted an elite .927 save percentage in NCHC play for St. Cloud State University and is a finalist for the
Mike Richter Award
to the top college goalie. That was won a few years ago by Winnipeg Jets standout Connor Hellebuyck.
One of the top college free agents out there, Lindgren represents a coup of sorts for the Habs, a signing that will undeniably drift under the radar of most fans due to the fact that, again, the Habs have Price. But what if they didn't?
Now, it would be a mistake to even begin to presume the Habs are bracing for a worst-case scenario and Price potentially not returning at 100%. The point to be made, though, is that it's hard to predict Lindgren's ceiling, especially since he has yet to suit up for the Habs. He's at the very least a Canadien to watch for before the end of the season, if he's able to get in a game. But the possibility of him developing into a starter down the line should not be lost on anyone.
Look at it this way: It's unlikely the Habs were the only team looking to sign Lindgren and it's just as unlikely he decided to sign here if he at the very least didn't believe himself capable of developing into a No. 1 in this organization, even if it means usurping the position from Price at one point. That may not be realistic in many fans' eyes, but there's something to be said for having that kind of confidence, i.e., that it's critical to success when playing this position in particular.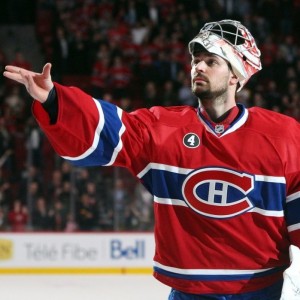 Montreal may not need a starting goalie now, but think of this signing as a plus nevertheless the same way you would draft the best player available, not necessarily to address your own needs, but as trade bait to address someone else's down the road. In the meantime, there's nothing wrong with a little competition with either Fucale in the minors or, if he's that good, Condon in the NHL next season.
It would be a mistake for opposing teams to think the Habs are a one-player team, even if they essentially shriveled up and died when Price simply got injured. There were other mitigating factors at work, while, truth be told, they're not even a one-goalie team.
Remember, Condon was forced to be the starter, without anyone to realistically push him out or to just be better. He maybe isn't of that caliber, but the chapter shouldn't be closed on the possibility.
Now that a new one is starting in parallel with this Lindgren signing, it's an exciting time to be a Canadiens fan. Granted, they did miss out on the playoffs, but the competition in nets is just beginning, with the team clearly getting ready to turn the page in time for a great rebound offseason. Lindgren is meanwhile the start of something more, or better, in other words.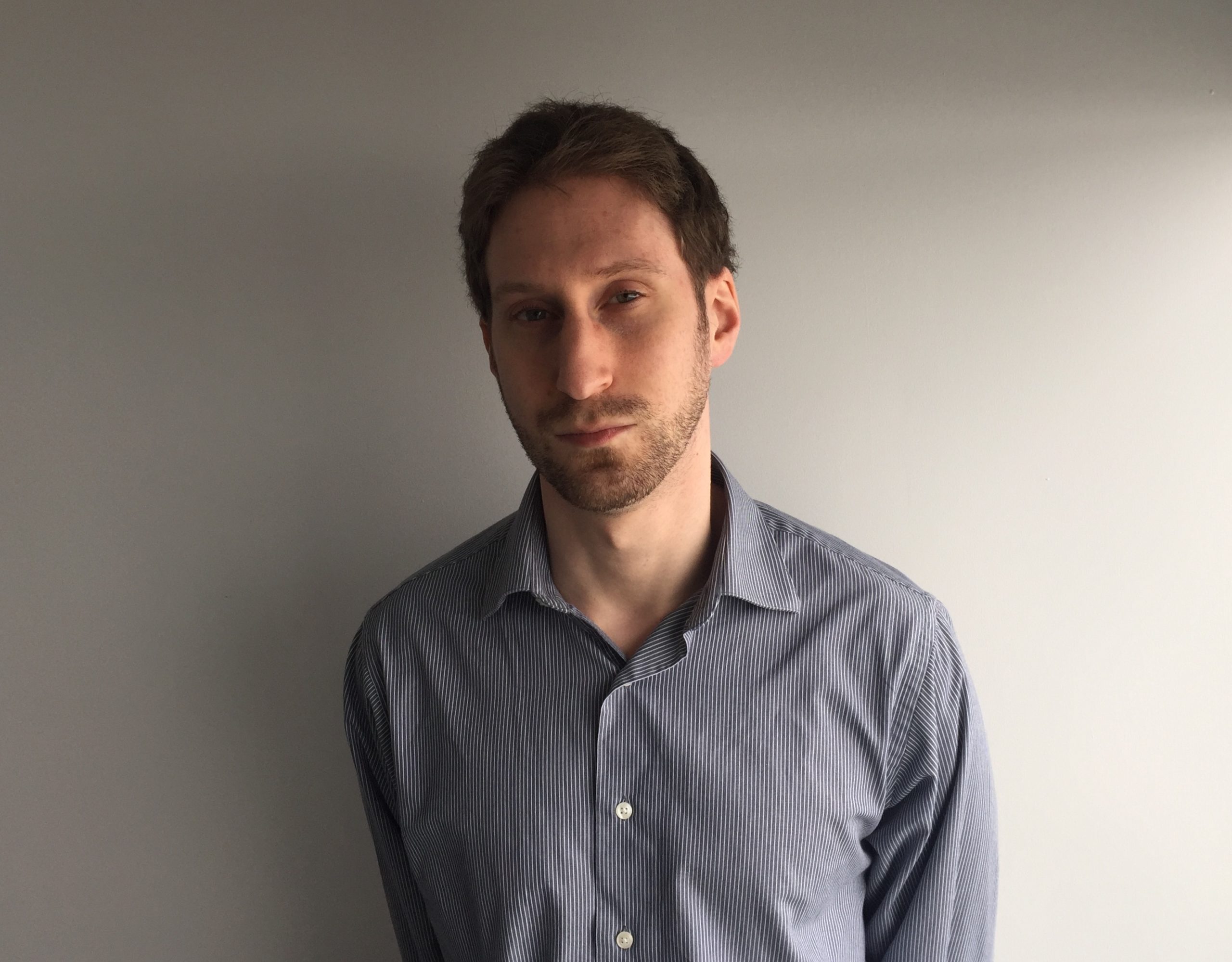 After 10 years of writing hockey, Ryan decided it was as good a time as any to actually join The Hockey Writers for the 2014-15 season. Having appeared as a guest on such programs as CBC Radio One's Daybreak, Ryan has also written for the Montreal Gazette and Bleacher Report and worked for the NHL itself and his hometown Montreal Canadiens. He currently writes about all things Habs for THW, with it being a career highlight for him to have covered the 2021 Stanley Cup Final as a credentialed member of the press.