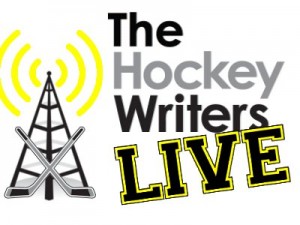 There are times where the hockey world will drive you out of your mind. Last week on the show we had some fun with George Richards and an interesting talk on how he is coping with the lockout. This week we take a different tact. Somehow numbers will play a prevalent role on Sunday's show. We head for the research end of the spectrum. Naturally, there will be the usual roundup from "Spanning The Hockey World".
It is a very difficult time for the NHL as we all know. There are a few schools of thought and we are going to attempt to discuss them (the CBA) on the show but the bigger focus will be on the games that are being played. The debate via Twitter just keeps escalating to point of outright "Twitter fights" and no, I kid you not. The speculation has gone too far and honestly enough is enough.
Like we said, there is hockey being played right now. The CHL (Canadian Hockey Leagues such as the WHL, OHL, and QMJHL) are going on uninterrupted. The AHL is in its second week of play and yet the elephant in the room is the collective bargaining agreement in the NHL or the lack thereof. It always will be until there is a season, a modified season, or no season.
So what will be on tap for the show Sunday night? Let's take a look.
Intro Time — Hey Ross is back…..
2 Minutes With Chris — "The Rant"
Hello Kevin Gibson of TSN Research
Spanning The Hockey World with Josh
Plug Time — spotlighting the best of THW and beyond
Crunching more numbers with Frank Dumais of NHL Stats.
Some not so small moves for yours truly.
Shutting it down then heading into "The Overtime".
It is going to be a very interesting show with a very fast pace as always. One thing is certain. There will be plenty to talk about besides the CBA. Speculating is always dangerous when you do not have both sides to the story. That can be the problem these days in the world of social media and that may be a subject talked about heavily on Sunday. This will be an uneasy show full of debate and some disagreements. We expect it and we want the listeners to get in on the action also.
Let us see what happens over this weekend (between Thursday and Sunday) and then we will attempt to make some sense of it on THW Live. This is a hockey show where nothing is held back and we encourage the listeners to join in. The phone lines are always open at 1-347-826-7358. We get sixty minutes to bring you the hockey world from our unique point of view. Get ready! This is going to be one, fun ride.