When it comes to fantasy hockey, drafting defencemen is all about offence.
Depending how your league is set up, the statistical categories most likely favour forwards followed by goaltenders. Unless there are separate categories for defence scoring, blue-liners should, for the most part, remain off your radar until it is time to flush out your roster. That said, if there are separate categories, then make defencemen a priority because there are certainly less good ones to go around.
Remember that offensively-driven leagues — AKA, almost all leagues — place little to no value on defensive defencemen. The Marc Staal's and Karl Alzner's of the world, as good as they are at hockey, are rendered useless. Ditto for proven veterans like Robyn Regehr and Chris Phillips. Stay away from those types. Don't even put them on your lists.
These are the guys you really want to target, as I've ranked my top 100 defencemen worth drafting. This Big List is based strictly on point (goal-assist) potential. So if you are in a 20-team league picking 5 defencemen each, this should serve as a pretty good guide. Your feedback is welcomed in the comments below: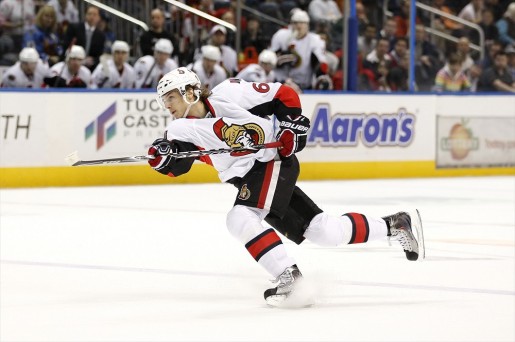 Tier I
1) Erik Karlsson, Ottawa Senators
2) P.K. Subban, Montreal Canadiens
3) Shea Weber, Nashville Predators
4) Duncan Keith, Chicago Blackhawks
5) Zdeno Chara, Boston Bruins
Tier II
6) Kris Letang, Pittsburgh Penguins
7) Mike Green, Washington Capitals
8) Kevin Shattenkirk, St. Louis Blues
9) Ryan McDonagh, New York Rangers
10) Victor Hedman, Tampa Bay Lightning
11) Drew Doughty, Los Angeles Kings
12) Ryan Suter, Minnesota Wild
13) Keith Yandle, Arizona Coyotes
14) Brent Burns, San Jose Sharks
15) Alex Pietrangelo, St. Louis Blues
16) Alex Goligoski, Dallas Stars
17) Oliver Ekman-Larsson, Arizona Coyotes
18) Mark Giordano, Calgary Flames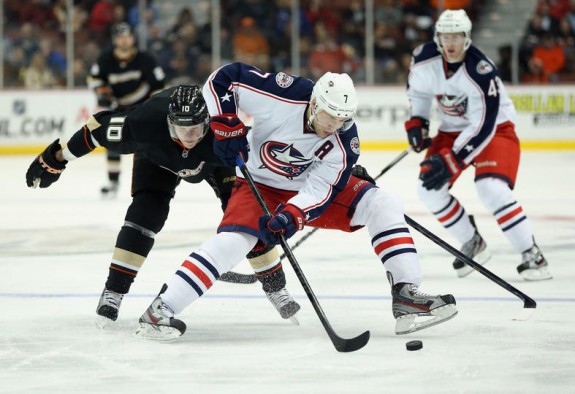 Tier III
19) Jack Johnson, Columbus Blue Jackets
20) John Carlson, Washington Capitals
21) Tyson Barrie, Colorado Avalanche
22) Justin Schultz, Edmonton Oilers
23) Torey Krug, Boston Bruins
24) Cam Fowler, Anaheim Ducks
25) Niklas Kronwall, Detroit Red Wings
26) Dion Phaneuf, Toronto Maple Leafs
27) Tobias Enstrom, Winnipeg Jets
28) Marek Zidlicky, New Jersey Devils
29) Mark Streit, Philadelphia Flyers
30) Brian Campbell, Florida Panthers
Tier IV
31) Lubomir Visnovsky, New York Islanders
32) Andrej Sekera, Carolina Hurricanes
33) James Wisniewski, Columbus Blue Jackets
34) Erik Johnson, Colorado Avalanche
35) Matt Niskanen, Washington Capitals
36) Brent Seabrook, Chicago Blackhawks
37) Jay Bouwmeester, St. Louis Blues
38) Dan Boyle, New York Rangers
39) Christian Ehrhoff, Pittsburgh Penguins
40) Andrei Markov, Montreal Canadiens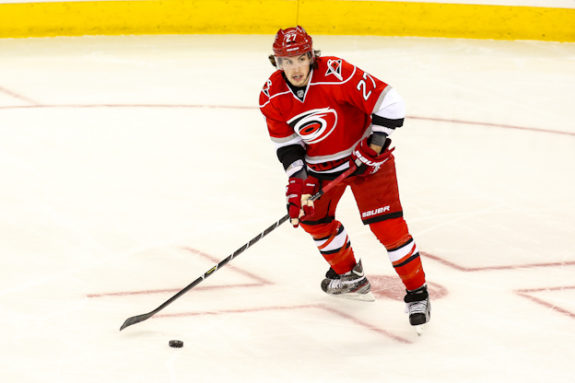 Tier V
41) Justin Faulk, Carolina Hurricanes
42) Roman Josi, Nashville Predators
43) Slava Voynov, Los Angeles Kings
44) Alex Edler, Vancouver Canucks
45) Travis Hamonic, New York Islanders
46) Dougie Hamilton, Boston Bruins
47) Erik Gudbranson, Florida Panthers
48) Cody Franson, Toronto Maple Leafs
49) Tyler Myers, Buffalo Sabres
50) Jason Garrison, Tampa Bay Lightning
51) Jared Spurgeon, Minnesota Wild
52) Sergei Gonchar, Dallas Stars
Tier VI
53) Ryan Ellis, Nashville Predators
54) Zach Bogosian, Winnipeg Jets
55) Kris Russell, Calgary Flames
56) Calvin de Haan, New York Islanders
57) Brendan Smith, Detroit Red Wings
58) Jake Gardiner, Toronto Maple Leafs
59) Seth Jones, Nashville Predators
60) Morgan Rielly, Toronto Maple Leafs
61) Hampus Lindholm, Anaheim Ducks
62) Aaron Ekblad, Florida Panthers
Tier VII
63) Nick Leddy, Chicago Blackhawks
64) Matthew Carle, Tampa Bay Lightning
65) T.J. Brodie, Calgary Flames
66) Jason Demers, San Jose Sharks
67) Michael Del Zotto, Philadelphia Flyers
68) Danny DeKeyser, Detroit Red Wings
69) Jake Muzzin, Los Angeles Kings
70) Ryan Murray, Columbus Blue Jackets
71) Jacob Trouba, Winnipeg Jets
72) Jonas Brodin, Minnesota Wild
73) Olli Maatta, Pittsburgh Penguins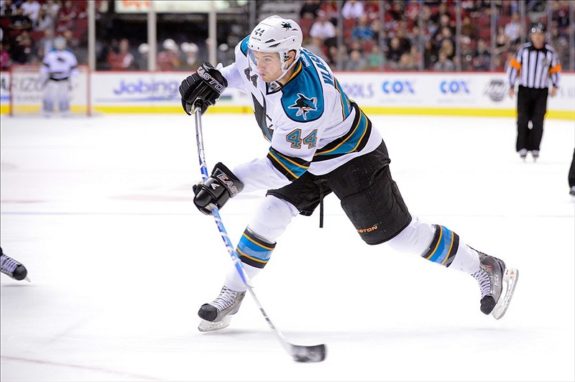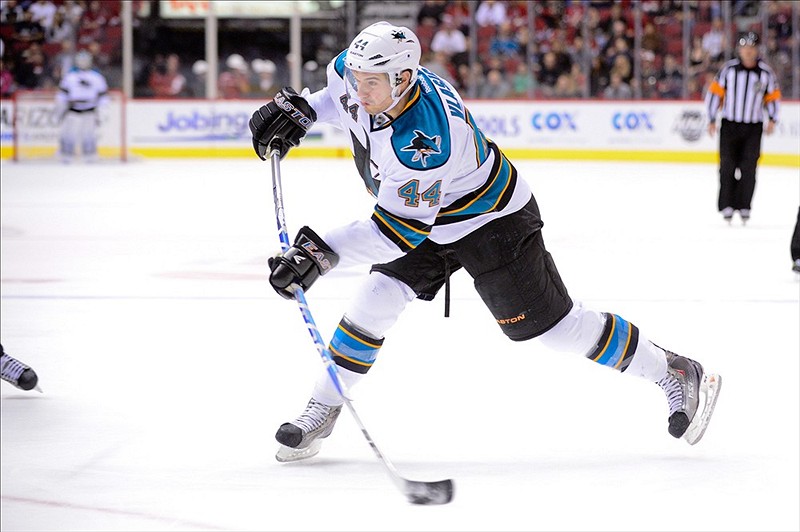 Tier VIII
74) Marc-Edouard Vlasic, San Jose Sharks
75) Niklas Hjalmarsson, Chicago Blackhawks
76) Anton Stralman, Tampa Bay Lightning
77) Andrej Meszaros, Buffalo Sabres
78) Nikita Nikitin, Edmonton Oilers
Tier IX
79) Paul Martin, Pittsburgh Penguins
80) Francois Beauchemin, Anaheim Ducks
81) Andy Greene, New Jersey Devils
82) Dan Hamhuis, Vancouver Canucks
83) Dennis Wideman, Calgary Flames
84) John-Michael Liles, Carolina Hurricanes
85) Tom Gilbert, Montreal Canadiens
86) Trevor Daley, Dallas Stars
87) Kevin Bieksa, Vancouver Canucks
88) Andrew MacDonald, Philadelphia Flyers
89) Dennis Seidenberg, Boston Bruins
90) Dan Girardi, New York Rangers
91) Johnny Boychuk, Boston Bruins
Tier X
92) Jeff Petry, Edmonton Oilers
93) Dmitry Kulikov, Florida Panthers
94) Chris Tanev, Vancouver Canucks
95) Brenden Dillon, Dallas Stars
96) David Savard, Columbus Blue Jackets
97) Alec Martinez, Los Angeles Kings
98) Eric Gelinas, New Jersey Devils
99) Ryan Murphy, Carolina Hurricanes
100) Rasmus Ristolainen, Buffalo Sabres
Larry Fisher is a sports reporter for The Daily Courier in Kelowna, British Columbia, Canada. Follow him on Twitter: @LarryFisher_KDC.