There should be more hockey movies.
Hockey and movies are both passions of mine and they should be brought together more often. Sure there's been documentaries and the Goon movies recently, but nothing that's been mainstream.
Hockey is the most visually stunning sport by far. Beyond that, without a mainstream hockey film in a while, one would immediately stand out. This is a perfect storm for a new hockey movie. Imagine the thrill of being at ice level while well-choreographed gameplay action takes place. It hasn't been done in the type of impressive, free-flowing way it could be in years. Goon didn't have the budget, and the excellent (both for hockey and all around) Inside/Out was an animated movie.
Getting Back on the Ice
The way they shoot events at the all-star skills competition would be a great blueprint for what I'd like to see but within actual gameplay. The best representation of that type of on-ice hockey cinematography was in 2004's Miracle. It's been 13 years since then. It's time to see how impressive modern moviemaking techniques could capture hockey in a major studio produced movie.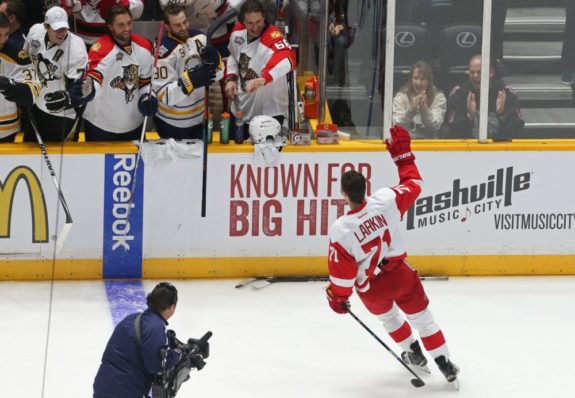 The best option for a hockey movie right now is a reboot. With 90's nostalgia at a high point, it would make sense to combine them. This year alone we've gotten: Power Rangers, Beauty and the Beast, and Blair Witch just to name a few. Not all of them were great, but they're getting made. Why not take a chance on a franchise that had two sequels and has fans who are now old enough to want a new take? That's right, it's time for the Ducks to fly again.
RELATED: Hockey Documentaries to Watch Online
Ducks Fly Together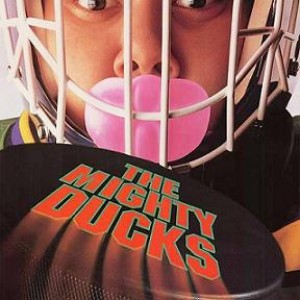 As a child of the 90's, my hockey movies — for better or worse — were The Mighty Ducks films. I wore out the VHS tapes I had of these growing up and loved them at a young age. I loved the characters and how much fun the movies were. They also partly introduced me to hockey, which I'm eternally thankful for, growing up in Southern California. Upon adulthood, I've learned to appreciate the movies for what they were: fun, kid's movies. However, for all their charms…they are not good movies.
Fortunately, those are the best movies to remake. The Ducks are a prime candidate. Now is the time where we could finally get the Ducks film that I thought I was seeing back when I was a kid. Particularly with the hockey scenes, there's a chance to really improve upon the choppy, nonsensical approach of the Mighty Ducks films. Filmmaking has come a long way since the 90's, and there's a gap in the zeitgeist waiting for a great hockey movie.
Despite the many flaws I grew to dislike about the films as an adult, there's still some definite positives. The first, most obvious strength is that they're uplifting and fun. Being crowd-pleasing is a must with sports movies. But upon rewatching the first Mighty Ducks recently, the surprise for me was that the emotions cut through the nostalgia and worked.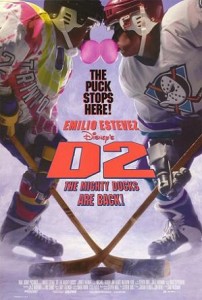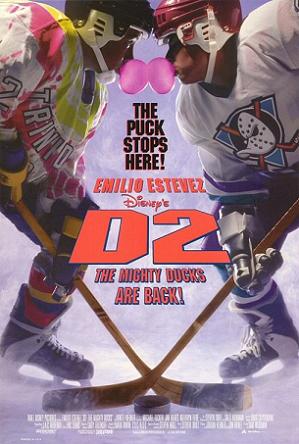 This is especially true when Gordon Bombay (Emilio Estevez) loses his job in favor of sticking up for fair play and wanting to coach the Ducks. And in the final game of the movie, I defy anyone to say they didn't want the Ducks to beat the Hawks. When Bombay entrusts the final penalty to shot to Charlie Conway (Joshua Jackson) and relays to him that winning isn't the most important part of what they're doing, it actually works quite well. Those moments of sincerity are actually the best parts of not just that movie, but the franchise in whole. Bring that into the reboot.
A New Take
Even within the context of a reboot, there should be a fresh take on the story. There's an opportunity here to give it a unique angle. Even if that means changing some things that would make hardcore fans of the originals cringe.
The first would be to set it in an emerging hockey environment like the West Coast. There's an intriguing chance to match up the main characters to their settings. Gordon Bombay could be an ex-AHL player and successful lawyer in Los Angeles, who thought he left hockey in his past in Minnesota. Charlie Conway could be a kid who's out of place. If all he wants to do is be a hockey player, coming from Southern California immediately makes him an underdog.
High School Hockey
To make it more serious, you'd have to go after it from a new take: make the 'Ducks' an expansion team in the LA Kings' High School Hockey League. It's a growing league so this would make sense in the world, and the fact that they're an expansion team would give them a more believable worst to first arc through the movie. Additionally, this lets the storytellers age the kids up a bit, and go for a PG-13 rating instead of PG. This would allow them to add more seriousness to it, and allowing for better, more realistic hockey gameplay.
Drop the Mighty, Keep the Sweaters
The last few are purely cosmetic. It'd be wise to follow the actual team's footsteps and drop the "Mighty" from the name. Just call it "Ducks." Audiences will make the connection. If it's in the Kings' league, it makes a nice joke that they would name the worst team in the league after the team's main rival. Oh, and give them the sweet uniforms the real life Ducks used to wear, not the terrible orange and black the Ducks have now.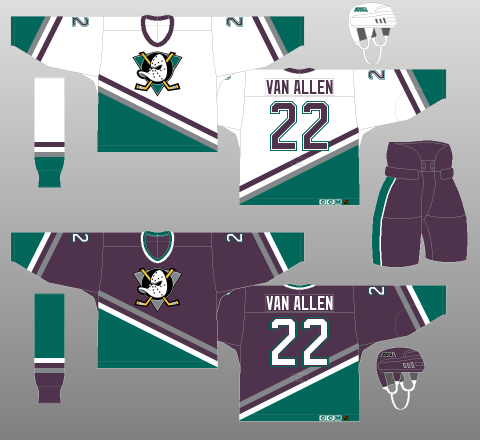 Being from LA, I have a lot of friends who grew up with these movies just like I did. It was their first exposure to hockey, but unlike me, it was their only exposure to it. For a new generation, a reboot would be another chance to show hockey in a better way. They could show off what makes hockey awesome, without selling out with silliness.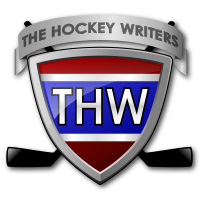 The archives of THW contain over 40,000 posts on all things hockey. We aim to share with you some of the gems we've published over the years.