How long a future does Enstrom have with the Jets?
The Winnipeg Jets, like every other NHL team, have a bunch of decisions to make ahead of the league's draft on June 22. One of the biggest might be whether or not to move defenseman Tobias Enstrom.
Enstrom will become an unrestricted free agent after this season, so by that time they will have to decide if he has a future with the club. However, they may not want to wait until then to deal with the situation, especially since they have several holes on the roster they need to fill.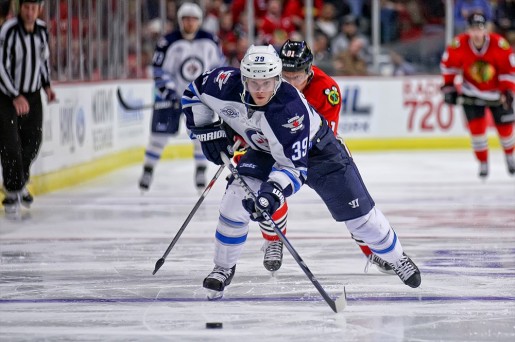 If they have any inkling of trading Enstrom the time to do that might be now, rather than later, when his value may have deflated, since the Jets would be in a more desperate situation closer to his becoming an UFA. They also take a chance of his value dropping due to mediocre play or injuries the longer they wait. If the Jets management considers him to be a valuable asset, and they likely do, they may be comfortable with what they're able to get for him presently. Of course his value is just speculative until they actually start taking offers from other teams.
Probably the best time of year, aside from the trading deadline, for a non-contending team to make a significant move is in preparation for the NHL's annual amateur draft and 2012 might be the time.
Enstrom's cap hit for the upcoming season will be $3.75 million. The Jets may want to move him for picks in 2012 or next year's draft, in order to make room for comparably priced UFAs like Daymond Langkow of the Coyotes or Jarret Stoll of Los Angeles. If they manage to acquire draft choices for Enstrom they could keep the cap space he occupied free in order to acquire someone who'll become a free agent next season. Alternately, they may choose to include Enstrom in a trade for a prospective top 6 forward, something they are badly in need of.
The Jets may have plenty of decisions to make and a lot of cracks to fill, but they also have many options available and the management capable of building the kind of club they're working towards having in Winnipeg.