Many might not think goaltender Dustin Tokarski deserves a second shot with the Montreal Canadiens, but, small sample size or not, he seems to be making the most of one.
Dustin Tokarski: Decidedly Average
Sure, looking just at his numbers, right down to his 1-1 record through three appearances (one in relief), he has been decidedly average so far, including a .912 save percentage and 2.61 goals-against average.
However, even though he hasn't been remarkable overall in the big picture (or at least as big a picture as three games can provide), one has to wonder if it's really his role to be, especially now that he's essentially a third-stringer behind the injured Carey Price and Mike Condon.
After all, his two straight starts notwithstanding, it's logical to assume he's the one headed back to the St. John's IceCaps once Price is healthy (if not before) and not Condon. He is the one who got beat out for the job in training camp and he is the one with a mere .900 save percentage and 2-3-1 record in the American Hockey League.
So, it's not as if he's given Canadiens head coach Michel Therrien much of a reason to look past his most recent body of work—a 3-1 win over the Ottawa Senators to snap a four-game losing streak—as anything other than him having done the job asked of him. No more, no less.
Backing Up Carey Price
However, as a back-up, especially Price's back-up last season and one earning a mere $550,000, he did very much the same. And, as a semi-reliable back-up he delivered what should have been a reasonable 6-6-4 record and .910 save percentage last season.
Ignoring the odd bad goal he gave up (and there were admittedly quite a few), no one should have realistically asked for anything more, at least they wouldn't have were it not for his impressive work the previous spring against the New York Rangers in the third round of the playoffs after Price got injured following a collision with Chris Kreider in Game 1. You know which one.
For a player who had never seen NHL playoff action and played sporadically in the show up to that point in the regular season, he was spectacular in spite of his mundane .916 save percentage.
He kept Montreal in that series and gave them a realistic shot to push it to seven games, giving up a lone goal in Game 6, during which the team as a whole ran out of gas and recorded just 18 shots on goal—five in the third period, when they trailed by that single goal and were expected to make a final push for the equalizer.
Needless to say, Tokarski was not the reason Montreal lost that series, and that right there is the mark of a great back-up. So, when one factors in his cost-effectiveness, fans might have expected too much after general manager Marc Bergevin dispatched Peter Budaj to the Winnipeg Jets to make room for him the following fall. Instead of a great No. 2, they got simply a good one.
What Has Tokarski Done Lately?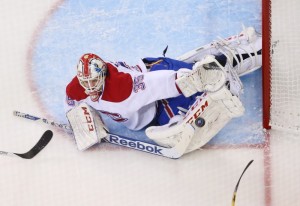 When goals like the above were scored on him, doubt that he belonged reigned supreme in spite of all the goodwill he had supposedly built up the previous postseason. In a way, Tokarski epitomizes the "what have you done for me lately" mentality of Habs fans.
Fast forward a few months into this current season and Condon himself has almost relived the same roller-coaster ride, albeit a two-month compressed version in which he earned justifiable, but probably premature Calder Memorial Trophy buzz.
He might have usurped Tokarski out of training camp, but he's been providing average goaltending the last little while—including three straight regulation losses and an earlier three-game stretch during which he spotted the opposition the first three goals in each contest—to the point that Tokarski might have ripped the job back, at least for the short term.
Maybe fans have been spoiled by Price or maybe both Condon and Tokarski are guilty of playing over their heads to start their respective Canadiens careers.
Either way, it's not as if the Canadiens could get better back-up netminding at the same price, and that includes from the recently waived Anton Khudobin, who had been rumored as a trade target when Price went down. However, he only has a .908 save percentage and $2.25-million cap hit. Bottom line, even if they've already peaked, a team could do much worse than Condon… or Tokarski.
It stands to reason that Condon is still the guy, but Tokarski, these past few solid outings—including a 3-2 defeat to the Detroit Red Wings, in which he deserved a far better fate—has reminded Habs fans exactly what he's capable of: underrated back-up goaltending.
No one should ever have expected him to compete with Price for the No. 1 spot. So why was he ever treated as if that was exactly the case?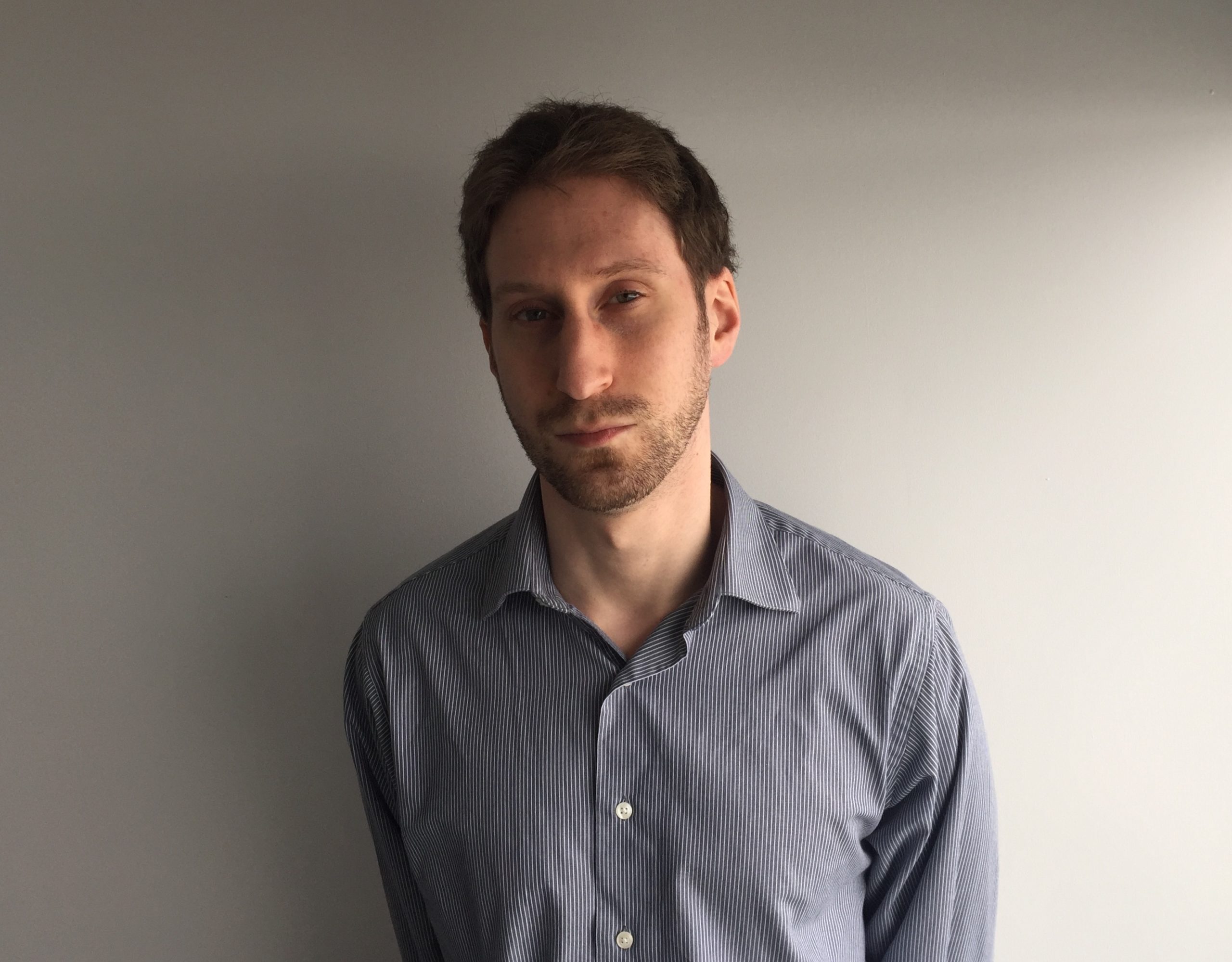 After 10 years of writing hockey, Ryan decided it was as good a time as any to actually join The Hockey Writers for the 2014-15 season. Having appeared as a guest on such programs as CBC Radio One's Daybreak, Ryan has also written for the Montreal Gazette and Bleacher Report and worked for the NHL itself and his hometown Montreal Canadiens. He currently writes about all things Habs for THW, with it being a career highlight for him to have covered the 2021 Stanley Cup Final as a credentialed member of the press.