Minnesota GM Chuck Fletcher has had some difficult decisions to make over the last few weeks. He has been watching his team slide further and further down the standings, he has had to deal with injuries to key players on his roster, and he has had to deal with disgruntled players like Marek Zidlicky. The Wild may or may not make the postseason, but it's fair to say that Fletcher has done at the very least a solid job over the last few days. Today he capped it off by acquiring defenseman Tom Gilbert from the Edmonton Oilers. The 29-year old is a better defensive player than he is given credit for, but without question Gilbert boosts Minnesota's offense.
The deal will possibly be unpopular in some quarters with a veteran and Wild draft pick in Nick Schultz being traded away, but it is a move that addresses some of Minnesota's issues caused by the departures of Brent Burns and Marek Zidlicky over the last nine months. The blue-line is an important part of generating offense, and this team has really lacked that scoring defenseman since Burns was traded away and with Zidlicky under performing to the point where he has fallen out of favour with coach Mike Yeo. The team's second highest scoring blue-liner after the developing Jared Spurgeon is Nate Prosser who has registered only nine points. Gilbert boosts Minnesota's offense immediately becoming a key part of the top four and the power-play. This is a player who has scored 30+ points three times during his career, and has the potential to be a consistent 40-point scorer. Playing on this more defensive-minded Wild team might actually benefit his overall game in comparison with the haphazard run and gun turnover game that the Oilers have played during the last couple of seasons.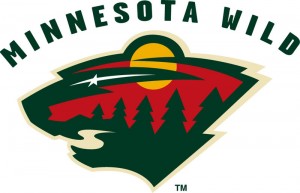 Fletcher made one other deal on deadline day trading away pending free agent Greg Zanon to Boston for Steve Kampfer. This is another move that sends a solid, defensive, veteran, leadership character out of the city, and brings in a fresher, speedier and better puck-mover. This organisation is aiming to change its identity. Kampfer has not had much opportunity with the Bruins this season, but he projects as a #5-#6 blue-liner with good mobility, some offensive upside and a good overall game. Yeo will look to the likes of Justin Falk, Clayton Stoner, Marco Scandella and Nate Prosser to be the large, physical blue-liners on the back-end, but in the short-term the additions of Kampfer and Gilbert boosts Minnesota's offense.
There will undoubtedly be some concerns about the defense and particularly its ability to win board battles and battles in front of the net, but the fact is that this team needs to score some more goals if they are going to make it into the postseason. The problem really has been with the balance of this blue-line, which has been lost since Burns and Zidlicky have become non-factors on the team. Spurgeon looks set to become a useful defenseman with great offensive instincts, but this blue-line is still lacking an effective transition game and more than one effective presence on the point for the power-play. This team has a solid top nine when it is healthy, and the price for forwards was very high at the deadline. Making the playoffs over teams like Dallas, Colorado, Phoenix and LA will be very difficult for this team, but Fletcher's moves provide a new identity and direction move forward with, they are the first step to helping what has been an anaemic offense. The move to acquire Gilbert boosts Minnesota's offense and really helps to built into a new identity that is being led by Yeo. It is simple; this team needs to be faster at moving the puck up, and want to be a genuine counter-attacking outfit that can put goals on the board.
Fletcher should be complimented for his positive work in getting an excellent return for disgruntled Zidlicky. Zidlicky remains a useful player, but seemed unable to come to any sort of working relationship with Yeo. Moving a veteran, who could not have been helping the locker room and getting a second round draft pick plus a couple of useful bodies in Stephane Veilleux and Kurtis Foster PLUS Nick Palmeri, who looks like a very useful player potentially, was really quite a coup on Fletcher's part.
Like most of the NHL's franchises, Minnesota didn't do too much at this year's deadline. Fletcher's achievements as Wild GM remain in question, but his moves this time around at least seem to represent a franchise that is still trying to move forward after a disheartening second half to the season. Kampfer and Gilbert boosts Minnesota's offense, both in the short and long term.