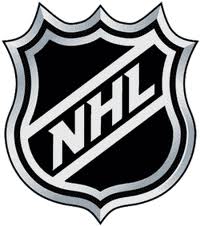 Let's face it; it's been a long off-season, and if you're like me you're having trouble even remembering what happened during free agency six months ago (Tootoo's in Detroit now?).  So to refresh your memory and get you geared up for the 2013 season, here are my top 5 goals, hits, saves and bloopers from the season that seems so long ago; 2011/2012.
Note: If you feel like I've overlooked something (and I probably did) feel free to post it in the comments. The more incredible goals, bone-crushing hits, remarkable saves, and hilarious bloopers, the better.
Goals:
#5: Mike Ribeiro picks the puck up off the boards one-handed, slips the stick behind his back, skates it out to the slot and rips a slapshot top shelf on Kiprusoff to win it in overtime. There's a mouthful.
#4: Patrick Kane makes Backstrom look silly in the shootout. NHL mathematicians are still trying to count the moves.
#3: Evgeni Malkin showing shades of Mario against Tampa Bay.
#2: Matt Duchene reaches back, drags the puck between his legs and pots one on the backhand.
#1: Malkin (again) welcomes Gabriel Landeskog to the big show.
http://youtu.be/p_0MVq2XfN0
Hits:
#5: Emelin lines up Pavelski in the neutral zone and lowers the boom.
#4: Phaneuf catches Da Costa coming in over the blue line with his head down. This is bad news for anybody.
#3: This is just carnage; Neil collides with Boychuk at top speed as he tries to exit the zone. Neither can get to their feet after.
http://youtu.be/iOnXZpPwkoU
#2: Phaneuf annihilates Sauer along the boards here. The best part? The nod of approval from Dion's dad afterwards.
#1: Niklas Kronwall. Is there anything else to say really?
http://youtu.be/magrxBrcF1I
Saves: 
#5: Corey Schneider gives the puck away behind the net, but gets back to make a remarkable save. No harm no foul, right?
#4: You really cannot get more stretched out than Niemi is here. Brilliant glove save on Patrick Kane.
#3: I'm a total sucker for the goal line paddle down saves and Craig Anderson had one of the best.
#2: I said I was a sucker for these. Ryan Miller this time.
#1: Ondrej Pavelec travels about 5 feet to his left to snag a goal away from Voracek.
Bloopers:
#5: Emelin with a gorgeous hip check…on teammate Erik Cole.
#4: Cal Clutterbuck lands the best punch of the fight…on the linesman.
#3: Dustin Brown can win a Stanley Cup, but can't quite figure out the water bottle.
#2: Alain Vigneault catches Vern Fiddler's impression of Bieksa and cannot. stop. laughing.
#1: Craig Smith absolutely butchers this empty net shot. In other news, Patrick Stefan leaves his home for the first time since 2007…
Follow Anton on Twitter: https://twitter.com/antontibaldi