Just past the short-lived Christmas break, the 2014-15 NHL season is coming near the halfway point of the season. With that, there have been some shocking surprises and some total collapses. Whether it's an entire team not in the position they were expected to be in before the season started, or individual players who have played uncharacteristically. The following five players had much smaller, or much different expectations on them than what they've produced so far in 2014-15. Through nearly half of the season, they have surpassed those expectations by miles, and are hoping their performances can last an entire 82 game season.
[RELATED: Top 5 Underachieving Stars so far in 2014-15]
Top 5:
5: Ryan Callahan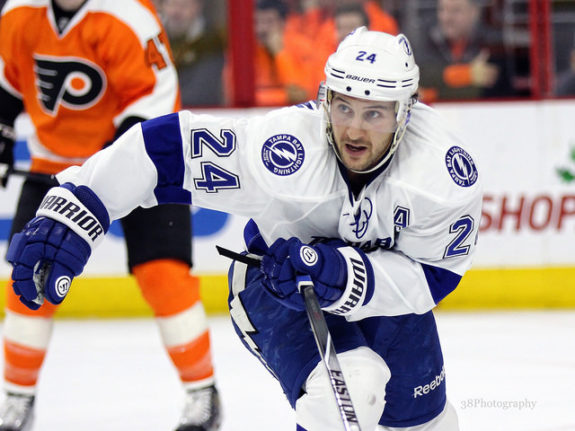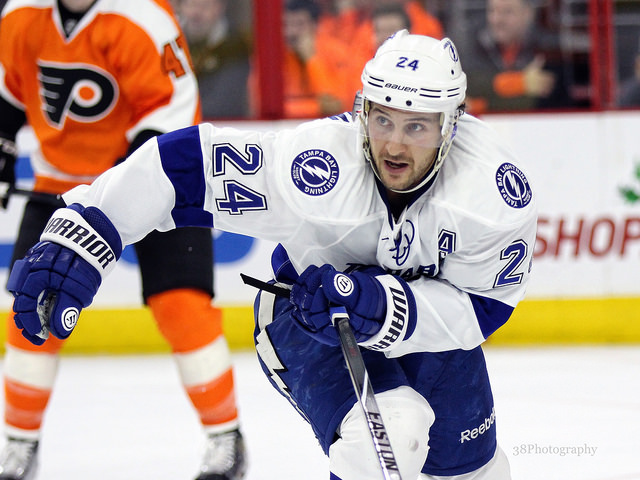 In his first full season with the Tampa Bay Lightning, Ryan Callahan has given the Lightning something they never expected from him, outstanding offensive production. Callahan has always shown promise to score, not only in the OHL as a member of the Guelph Storm, but also in the AHL with the Hartford Wolf Pack. However, that offence never carried over into the NHL, as Callahan often traded his scoring ability to be more of an all around forward, which led him to the captaincy of the New York Rangers. This season, on the highly talented Lightning squad, Callahan is bringing back his scoring touch. Right now, Callahan is on pace for his first ever 30 goal season, and a career high 72 points, a total which would be 20 points more than his previous career high. There's no doubt Steve Yzerman is very glad he made this trade when he did.
4: Tyler Johnson
Tyler Johnson is the second member of the Tampa Bay Lightning on this list after Ryan Callahan. Tyler Johnson, like Callahan, has been able to produce admirably at every level of hockey so far in his career. However, he went undrafted, likely mostly due to his small frame, standing at just 5'9 and 182 pounds. Tampa Bay was smart to sign the free agent to an entry level deal in 2011, as Johnson continues to prove that size doesn't matter. The 2013-14 Calder Trophy finalist is playing at over a point per game pace in just his second full season in the NHL, and is currently in the Top 10 in league scoring. He's also 1st in the NHL in plus/minus with a +24 rating. Although it's definitely possible, it seems unlikely for the surging sophomore to continue at this pace however, he has yet to show any signs of slowing down nearly halfway through the gruelling 82 game season. Time will tell.
3: Nick Foligno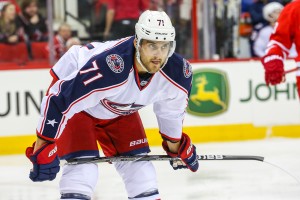 During an injury riddled season for the Columbus Blue Jackets, Nick Foligno has been, by far, the best player on the team. This year, Foligno is playing at nearly a point per game pace and already has 17 goals. To put that into perspective with the rest of his career, he has never once scored 20 goals, and his career high in points is 47, while he's on pace for 42 goals and 77 points thus far in 2014-15. The only downside is that Foligno is a pending UFA as his contract will expire come July 1st. That's a downside for the Blue Jackets though, not for Foligno. If he continues this pace, the 27 year old will be looking at a major pay raise. However, there's a reason he's in the overachieving category. He's never ever had production at this rate, not even close to it in fact, and has never shown the potential for this type of a season, which is why it's doubtful he'll be able to keep it up.
2: Filip Forsberg
The runaway leader in the Calder Trophy race; Filip Forsberg is making the Washington Capitals regret every single second since trading him away for the bust which was Martin Erat. Wow… That may turn out to be one of the worst trades this century, or even in NHL history. The only reason to say Forsberg may be over achieving is that no rookie has gone an entire season with a point per game since Evgeni Malkin in 2006-07. Not only does he have 34 points in 34 games, good for 15th in league scoring, but he's also first in league in plus/minus with an incredible +24 rating. On top of that, his offence has propelled the Nashville Predators near the top of the Western Conference, pretty good for a team that was highly doubtful to make the playoffs. Although Forsberg may be overachieving, everyone is hoping he proves us wrong and turns in the best rookie season in almost a decade.
1: Jakub Voracek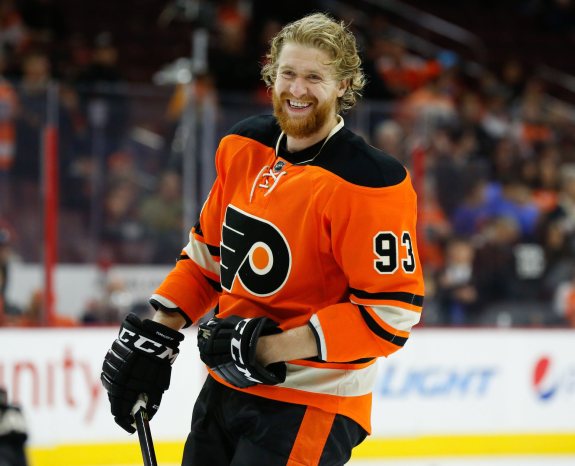 The Columbus Blue Jackets 7th overall pick in 2007 is finally developing into the player they expected him to be. Except it's not as a Blue Jacket, it's in a bright orange Flyers uniform. Playing alongside Claude Giroux, Philadelphia has put together the best duo in the NHL so far in 2014-15. The two are 1st and 2nd in both assists and points in the entire NHL. However, somehow, it's not producing wins for the city of brotherly love as they sit 12th in the Eastern Conference. Voracek has always been highly touted, but had yet to bring his apparent potential to the table, until the 2014-15 season began. Even if Sidney Crosby had played the same amount of games as Voracek, he would still be behind him in the points race, which is really saying something about Voracek's hot start. But since he's never played with this rate of production consistently, he has to be regarded as a player which is overachieving halfway through 2014-15.
Disagree with our list? Think another star is overachieving? Let us know in the comments!
Contributor for the Toronto Maple Leafs and Prospects. Scout with the Oakville Blades of the OJHL. For questions, concerns, or comments, contact me at devinslawson123@hotmail.com or on twitter @SlawsonTHW.