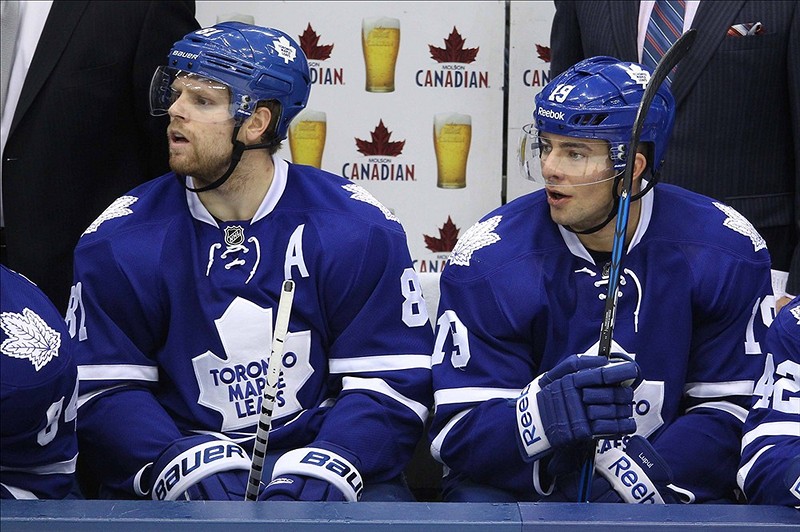 The Maple Leafs have lost 5 of 6 going into Thursday's tilt against the Phoenix Coyotes and currently lie six points short of automatic playoff qualification from their division. With that in mind, here are five things that would make Randy Carlyle smile more than when he got his bread stuck in the toaster. 
1. The goaltenders to rediscover their form. There's no doubting Jonathan Bernier's commitment – witness his full-blooded hipcheck on Jayson Megna or his fight with Ryan Miller – but lately the performances haven't quite matched the enthusiasm. Early on in the season choosing who to start was one of those good problems a coach has, as they both had a solid run of games – now it's the opposite. Neither have been helped by a lacklustre defence but Bernier's GAA of 2.53 puts him 38th in the league, yet still ahead of James Reimer. They can't do it on their own but that early sharpness just hasn't been there during this latest run of games.
2. Morgan Rielly to justify his retention by the Leafs. This week GM Dave Nonis decided to deprive Team Canada of Morgan Rielly for the World Juniors, electing to keep him with the club to help the Leafs' porous defence. Rielly certainly hasn't been perfect – he and Jake Gardiner have had some bad nights – but he has his first NHL goal, and has looked extremely comfortable at times. The awful regression of Luke Schenn will have dominated Nonis's thinking as he weighed up the pros and cons of keeping Rielly. Young players' confidence often hangs on a tightrope but the goal against the Penguins should put the youngster on an upswing. That's the hope, anyway.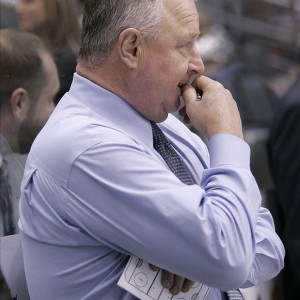 3. An empty treatment room. Tyler Bozak, Phil Kessel's roommate, his pass-supplier, his muse, his brother-in-arms, hasn't played since straining his ribcage against the Sharks on Dec. 5th and the Leafs could do with him back. Before that he had 11 points in 16 games and an eye-catching +5 rating which really shows his value to the team. Kessel is doing a decent job of keeping going without him, but amidst the constant talk of the Leafs' problems at centre Bozak is underrated in his contribution. Joffrey Lupul seems destined to forever get injured just as he starts motoring. Dave Bolland, whose loss is still keenly felt, hasn't played since Nov 2nd and his leadership and two-way play are being missed.
4. Secondary scoring. Bolland is 7th in points for the Maple Leafs and has played less than half the games of those behind him. David Clarkson, who is in serious danger of being firmly shoved in the 'flop' category, has 6 points in 24 games and needs a serious run of goals and points. Nikolai Kulemin, for all his hard work and undeniable defensive dedication, is turning missing the net into an art form. Not to say there aren't bright spots – Nazem Kadri is quietly turning into a reliable source of goals, Mason Raymond has more than justified his spot in the lineup and Phil Kessel is on pace for another 30-goal season. But the Leafs are being found out, and the top line can't do it on their own.
5. Mark Fraser to find himself. Fraser was a behemoth last season, a charming yet brutal AHL call-up who played as if he'd been in the league for years. He fought, he blocked shots, he stayed at home and was a reliable presence on the Leafs blue line. But understandably, that savage puck-to-the-head appears to have contributed to  a startling regression. Fraser has found himself the press box on a number of occasions and his struggles, plus the shakiness of Paul Ranger, are a major reason why the Leafs have been giving away shots like it's, well, Christmas time. The Leafs, quite simply, cannot afford to keep giving up so many shots. Many thought they were lucky to find themselves in the playoffs last year and  if the leaks don't stop, the ship's going down before it can even see the port.