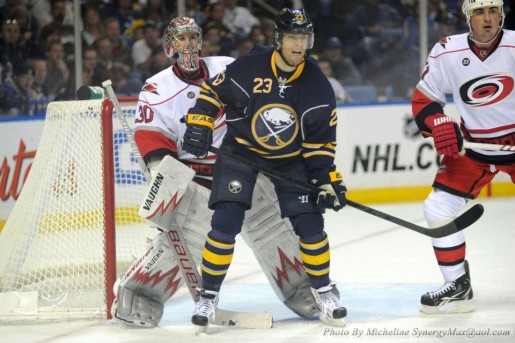 The NHL free-agency is just days away, and at this moment every NHL team is likely going over how they will approach this, ever important, time of the off-season.
Will they make a run at trying to sign Zach Parise or Ryan Sutter, this year's big names? Or, how much money will they offer that role player that will fill a fourth or third line spot, are likely questions being tossed around the front offices of all 30 NHL teams.
When making these deals, most will hope they turn out like those that made The Hockey Writers' Top 5 Free Agent Signings Of 2011, a list that included the likes of Mike Smith, Michael Ryder and Brian Elliott, all players that did what they were expected of and more.
When these offers are agreed upon, and the ink on that new contract dries, general managers across the league will hope they made the right decision, their contracts will pay off and they won't be on this list come next year.
So let's take a look back, and feel a bit of sympathy, for those who at this time last year thought they were making the best decision possible.
Top 5
1. Buffalo Sabres-Ville Leino (6 years, $27,000,000)
Let's start this list off with a bang, and perhaps the biggest bust of last year's free-agency, Ville Leino. The Buffalo Sabres went into last year's free-agency like kids in a candy store because they finally had something they hadn't in quite some time, money. A sizeable amount of that new-found money went into Leino's six year contract, that has him making $27,000,000 over that time. Compare that to his two-year contract that he had with the Philadelphia Flyers that paid out $1,600,000. Ouch.
Looking at Leino, there is no way to spin that he had even a remotely positive impact with his new team. Leino was brought into the Sabres' locker room in hopes of being a number one center, a scenario that never played out. Leino played in 71 games and only recorded eight goals and 25 points for the Sabres last season, 25 very expensive points. Leino's poor play resulted in his bouncing from line-to-line and never having a real connection with any of his line-mates.
The questions now is, can Leino rebound and once again play like the Leino that notched 53 points the season before he signed with the Sabres, or will the Sabres be throwing away money for the next five years?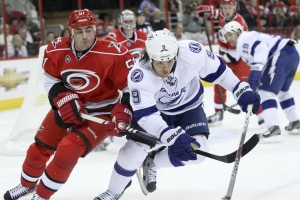 2. Carolina Hurricanes-Tomas Kaberle (3 years, $12,750,000)
Before we get started on Kaberle, this has to be mentioned. If a general manager, in this case Jim Rutherford, general manager of the Hurricanes, openly admits to making a mistake in signing a player, it has to be a doozy. That is exactly what Rutherford said in interview with Brady and Lang on Sportsnet 590 The Fan.
"Based on where the team was at, it wasn't the direction that I should've gone in," Rutherford commented.
Rutherford signed Kaberle to a three-year contract, a contract that would pay him $12.75 million over the duration of those three years.
Just how bad was this contract? Kaberle only played in 29 games for the Hurricanes, in which he recorded nine points, all assists, and racked up a horrid minus-12 rating before getting traded to the Montreal Canadiens.
Fortunately, Rutherford was able to find a place to dump this mistake and trade Kaberle, which brought in veteran Jaroslav Spacek from the Canadiens. Luckily for the Hurricanes, they won't have to suffer through the rest of this contract, the Canadiens will.
3. Florida Panthers-Scottie Upshall (4 years, $14,000,000)
It is easy to see the upside that Panthers' general manager, Dave Tallon, saw when he signed the 28-year old Canadian. Before last season, Upshall had eclipsed the 30 point mark three times in his career, two of those times coming in the previous two seasons. Upshall had set career highs in goals (22) and points (34) the season before, when he spent time with Phoenix Coyotes and Columbus Blue Jackets. If only a player's future play were as easy to predict as looking over their stats from the past.
Upshall missed a total of 54 games due to injury last season; he missed 30 games between Nov. 13 and Jan. 18 with a hip injury and missed 24 games from Feb.1 to Mar.20 while recovering from surgery to remove a sports hernia. These injuries resulted in Upshall's only recording two goals and five points, in 26 games played.
Upshall did return late in the season and played during the playoffs. There is still time for Upshall to turn this contract around and not have it be a complete failure, hopefully he can avoid the injury bug.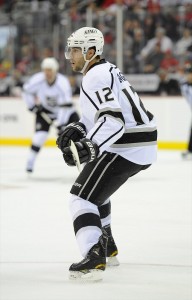 4. Los Angeles Kings-Simon Gagne (2 years, $7,000,000)
His history was apparent, everyone knows Gagne is a certified band-aid and has a past littered with injuries. Despite his troubled past, that includes a 57 game absence during the '07-'08 season due to a concussion, Kings' general manager, Dean Lombardi, saw Gagne as a solution to their problem on left-wing and signed him to two-year contract.
Sure enough, Gagne went down with an upper body injury and missed the final 46 games of the regular season with concussion like symptoms. During his 34 games played, Gagne lit the lamp just seven times and recorded only 17 points.
Gagne did return for the four games before the Kings won the Stanley Cup, but recorded zero points and averaged a minimal 8:03 time on ice.
Needless to say, the Gagne project has not played out the way Lombardi had hoped. With the success the Kings had while Gagne was out of the line-up, the question of how important Gagne is in the whole scheme of things may come up in the future.
5. New York Islanders-Marty Reasoner (2 years, $2,700,000)
It is often apparent why a player is signed, and what his role will be once he walks into the locker room. That was the case with Reasoner, a veteran guy, who was brought in to bring experience to a younger line-up. He was not expected to light up the score sheet, but be a role player and a player most could look up to. Although he wasn't expected to do much, he was expected to perform better than he did.
Reasoner ended the season with one goal and six points in 61 games played. However, the haunting stat was his minus-25 rating. When looking at Reasoner's play it can be taken that he did more harm than good, harm for an Islanders team that had very little good all around.
With the salary that Reasoner is making, this is not the biggest loss. But, in order for this to not be a complete bust, he has to turn things round, or at least cause less damage in his own end of the final year of his contract.
Honorable Mentions: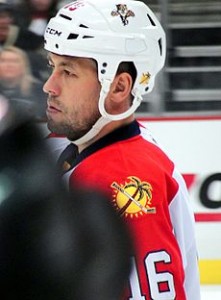 Vancouver Canucks-Marco Sturm (1 year, $2,250,000)
Sturm entered the free agency the way any ageing player would. He only pursued places that he wanted to play. He ultimately ended up with the Canucks, and a contract that wasn't over the top. Then the season started.
After just six games, Sturm was shipped to Florida in a deal that brought David Booth to Vancouver. This deal wasn't so much a bad one on the team's side but for Sturm. Sturm went into the situation wanting to play for the Canucks, and was basically slapped in the face and traded away just six games into the season. Sturm will become a free agent again on July 1st, let's hope he has better luck this year.
Edmonton Oilers-Cam Barker (1 year, $2,250,000)
Barker got paid quite a bit of money to do little to nothing last season. Barker played only 25 games for the Oilers last season and recorded a minuscule two points, both assists, but he did manage to break even in his plus/minus.
Here's the interesting thing about Barker. He missed 35 games due to an ankle injury, the rest of the games he missed due to him, well, not being too great of a defenseman. Barker was taken third overall by the Blackhawks in the '04 Entry Draft but has been on a steady decline over the last few seasons, seeing points and ice time drop dramatically.