Just because the Montreal Canadiens are intent on riding out the season without any changes behind the bench, it doesn't mean the same is true for the roster itself.
Granted, this is general manager Marc Bergevin we're talking about, an executive whose idea of a blockbuster is an out-of-business video store. However, he's also the same guy who traded for Thomas Vanek a few years ago in order to propel the Habs deep into the 2014 playoffs.
For him to accomplish a similar coup, some assets will no doubt have to go the other way. Here are the Habs' most expendable assets with a decent projected return value.
5. Ben Scrivens
The trade deadline is February 29, just past the point at which goaltender Carey Price is expected back. Of course, his return date has been pushed back so many times one would be forgiven for thinking the worst and that he won't return at all this season.
Assuming that's not the case and the Canadiens have been operating in good faith in regard to their dealings with fans on the matter, the team will have one more goalie than they need once he's healthy.
While Ben Scrivens hasn't played badly, he hasn't won in three starts and is likely the odd man out between him and Mike Condon, whose game has suddenly resurfaced in recent weeks.
Scrivens has certainly benefitted from the trade to Montreal, as he has proven he can at least still play competently at the NHL. That doesn't mean the Habs would fetch a great deal for him—they would probably take a late-round draft pick and run due to the lack of a decent market for goaltenders these days—but he might make more a decent add-in in a larger deal. Hence the No. 5 spot.
4. Dale Weise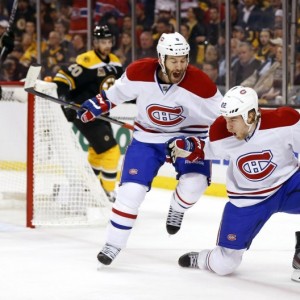 Remember when Dale Weise was the toast of the town, with eight goals in his first 15 games this season? He probably does at least and likely won't let management forget it once he becomes an unrestricted free agent at the end of the season.
His current $1.025-million salary is decent value, but the raise he'll likely be looking for will likely budget him out of the Habs' future plans, especially seeing as he has just three markers in the 29 games since.
Whereas Tomas Fleischmann is another pending UFA whose early-season production has dwindled, Weise likely remains somewhat of an intriguing name in some circles due to his clutch and physical play.
Bergevin taking him off head coach Michel Therrien's playing board should also serve as a pre-emptive strike, preventing overreliance on the depth forward, who enjoyed more ice time per game than Alex Galchenyuk ahead of the Christmas break.
3. Alexei Emelin
There probably should be an asterisk placed beside defenseman Alexei Emelin's name on this list.
For starters, he has a no-trade clause. Furthermore, the team's defensive depth just isn't as pronounced as it once was with a few injuries here and there and Jarred Tinordi traded away. Finally, relatively speaking, Emelin has played well this season.
That being said, his $4.1-million cap hit is pretty sizable to the point that one can make an argument that he's a negative-value player at this stage, albeit one in a pretty attractive, just-as-sizable package. At 6'2", 216 pounds, he's one of Montreal's heavier hitters. He's also the most frequent one with a team-leading 140 to his name. That's nearly double the second-highest amount on the team (Lars Eller; 76).
Considering the Habs are a puck-possession team and you can really only legally hit people when they have it instead of you, one can make a case that Emelin's physicality is more of a nice-to-have than a necessity, especially seeing he tends to put himself out of position when laying out the opposition.
In spite of the trust he's earned from Therrien, he may very well be an addition by subtraction, especially if the Habs are able to get something decent in return.
2. Nikita Scherbak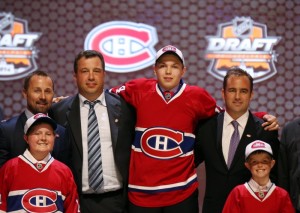 Top-prospect Nikita Scherbak isn't a bust. On the contrary, as just mentioned, he's a top prospect, but, generally speaking, to get something you have to give something up.
No one should have realistically expected the 26th-overall pick from 2014 to take the American Hockey League by storm in his first professional season, but his meager four points in the only 14 games he's played due to injury may have prematurely ended the honeymoon with the Habs.
It's quite possible it's just taking him more time than expected to adjust to professional hockey, in which case the Habs shouldn't give up on him like they did Tinordi. However, dealing him when his value is still high for a roster player with some star power in his own right? That's not so much giving up on him as it would be making a fair trade.
To be clear, Scherbak still has a place in this organization. He just may not be as untouchable as he once was.
1. Tomas Plekanec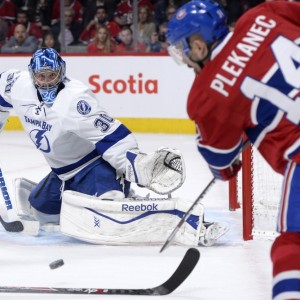 Another player with a no-trade clause, at least for the moment before his contract extension kicks in, Tomas Plekanec would undeniably yield a great return on the open market. He's also very much expendable.
Considering the emergence of Galchenyuk, Therrien's insistence to move him to the wing instead of David Desharnais and Plekanec's mediocre seven points in his last 17 games, the 33-year-old latter just seems like the worst long-term fit.
Plekanec is obviously a valuable member of this team being its first-line center and a runner-up in Frank J. Selke Trophy voting back in 2014 (seventh place). But it's essentially two years later and he's the first-line center almost in name only. He could meanwhile provide a strong secondary-scoring option in a defensive role on a contending team, for a decent price of course.
If they deal him and his mere 46 career points in 81 playoff games, replacing him with a less-established player with a higher ceiling, the Habs might not necessarily be shooting themselves in the foot as far as a potential playoff run is concerned. Galchenyuk, who isn't available, potentially moving back to center would be gravy.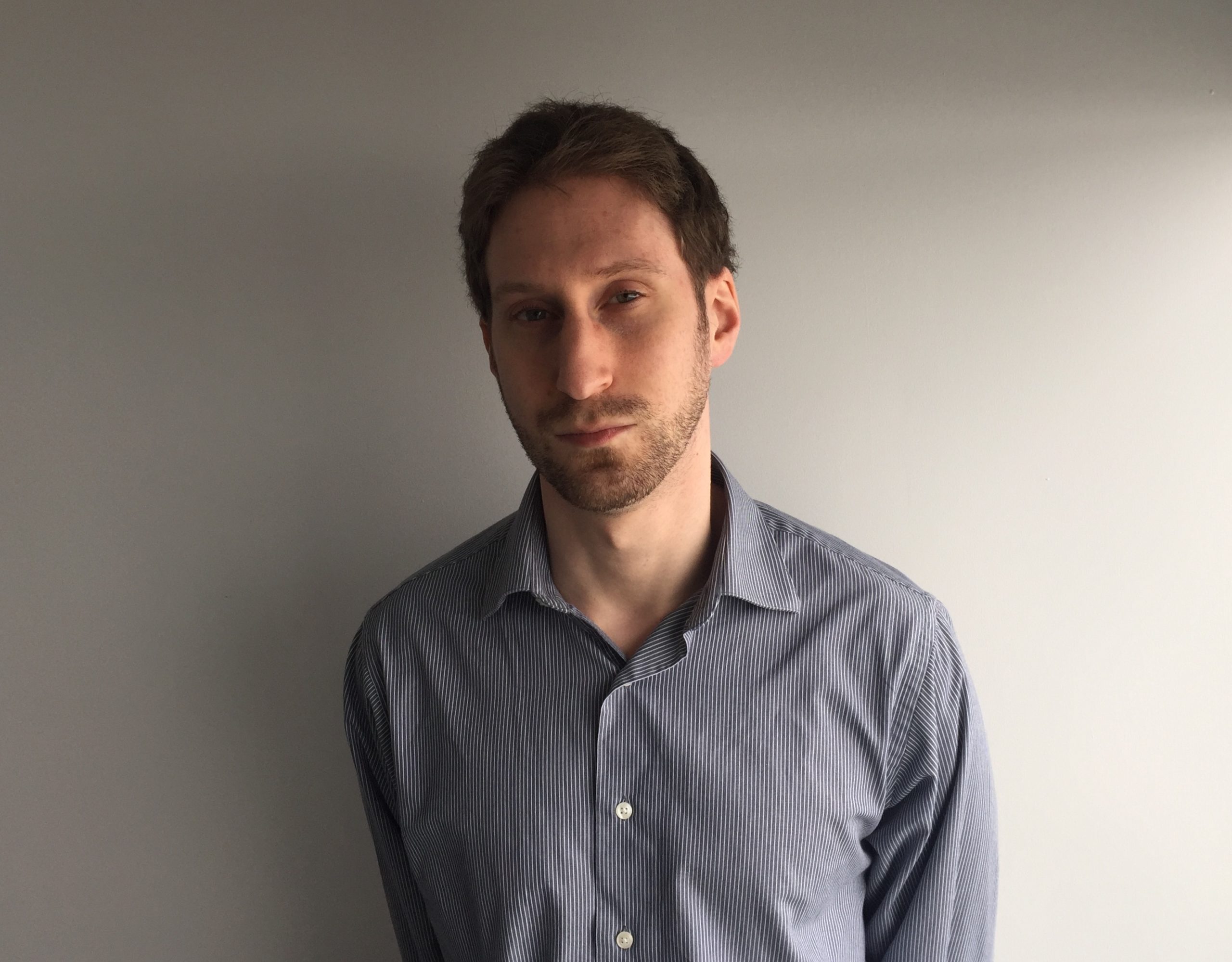 After 10 years of writing hockey, Ryan decided it was as good a time as any to actually join The Hockey Writers for the 2014-15 season. Having appeared as a guest on such programs as CBC Radio One's Daybreak, Ryan has also written for the Montreal Gazette and Bleacher Report and worked for the NHL itself and his hometown Montreal Canadiens. He currently writes about all things Habs for THW, with it being a career highlight for him to have covered the 2021 Stanley Cup Final as a credentialed member of the press.