This article was originally published in October, 2012.
The Minnesota Wild have made a reputation for being a very strong defensive team, especially under first head coach Jacques Lemaire. They rarely have relied upon one stud defender, however, choosing to be a team that relies on a strong team defensive effort. Still, some pretty good blue-liners have passed through hockey town, and narrowing them down to a top five was a difficult endeavor.
Best Wild Defense 5. Willie Mitchell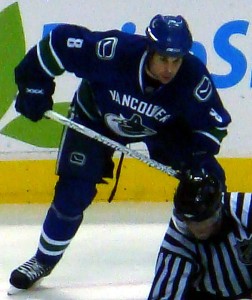 There are few places where Mitchell has been disliked and Minnesota certainly wasn't one of them. This rugged shutdown defense man fitted into Lemaire's way of doing things just about as perfectly as it was possible for any player to do so.
He joined the team in the 2000-01 season and was traded away at the trade deadline in the 2005-06 season. He played 288 games for the franchise playing as a key part of the defensive core. Mitchell's value has always been and always will be extended beyond his on ice performance.
Best Wild Defense 4. Kim Johnsson
Johnsson played for the Wild for four seasons after the lockout. During that time he didn't top the 40-point mark as he was perhaps expected to, but he was a crucial part of a defensive core that led Minnesota to the most successful stint in franchise history. Johnsson was the top blue-liner until Brent Burns emerged as a genuine talent. He may not have excelled for the Wild in quite the way many expected, but he was a stabilising presence throughout his time with the club.
Best Wild Defense 3. Nick Schultz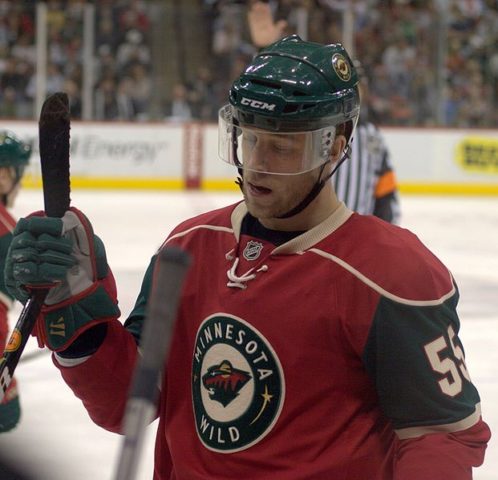 When talking about Minnesota Wild blue-liners, it is impossible not to mention Schultz. The all-time leader in games played for the Wild, he was the franchise's first ever draft pick and played for the team from 2000-01 until last March when he was traded to the Edmonton Oilers. Schultz never scored more than 22 points and was rarely mentioned amongst the team's top blue-liners, but he was consistently a member of the team's top four, was a stalwart on the penalty kill and really exemplified everything that has ensured that the small spending Wild stayed competitive in the early years of their season. Schultz may rank high on this list for sentimental reasons, but those sentimental reasons are well earned.
Best Wild Defense 2. Filip Kuba
Kuba is the type of player who seems to get under-rated wherever he goes. His offensive abilities have really shone through in the more open NHL that emerged out of the 2004-05 lockout, but he was a very useful 25-30 point blue-liner before the lockout. Kuba was an important part of the blue-line that reached the Western conference finals in 2003. Kuba is a handy two-way defense man who always proved himself capable of stepping up and playing serious minutes when required.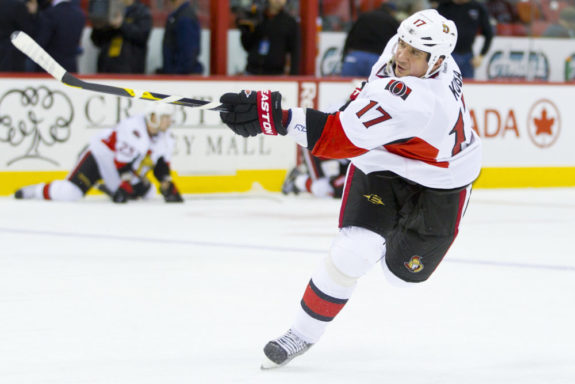 Best Wild Defense 1. Brent Burns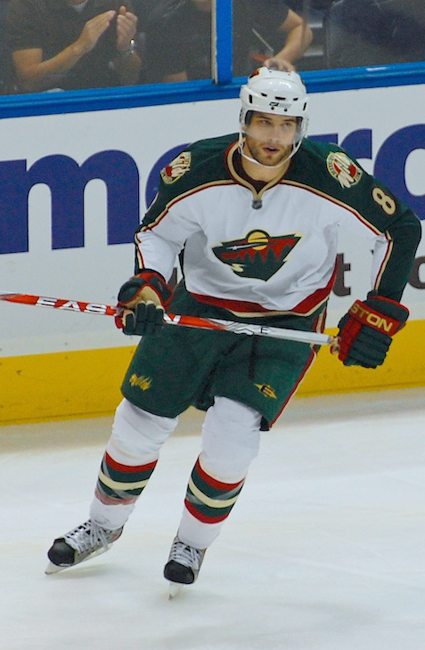 Burns was the one star blue-liner to grace Minnesota's defense. He was selected by the team 20th overall in 2003 and earned a spot with the team for the first time in 2005-06. He is a big blue-liner who can skate, but always had some difficulty learning how to use his body to his advantage on the defensive side of the ice. Burns really caught national attention in 2006-07 when he scored 43 points and emerged as the team's top defense man.
Injuries and some inconsistency would plague Burns' next couple of seasons, but he would set career highs in 2010-11 (his last season in Minnesota) scoring 17 goals and 46 points. Burns would eventually be traded to San Jose before the start of the 2011-12 season, but he left the Minnesota Wild as the franchise's leading scorer amongst defense men and the sixth leading scorer on the list all-time.